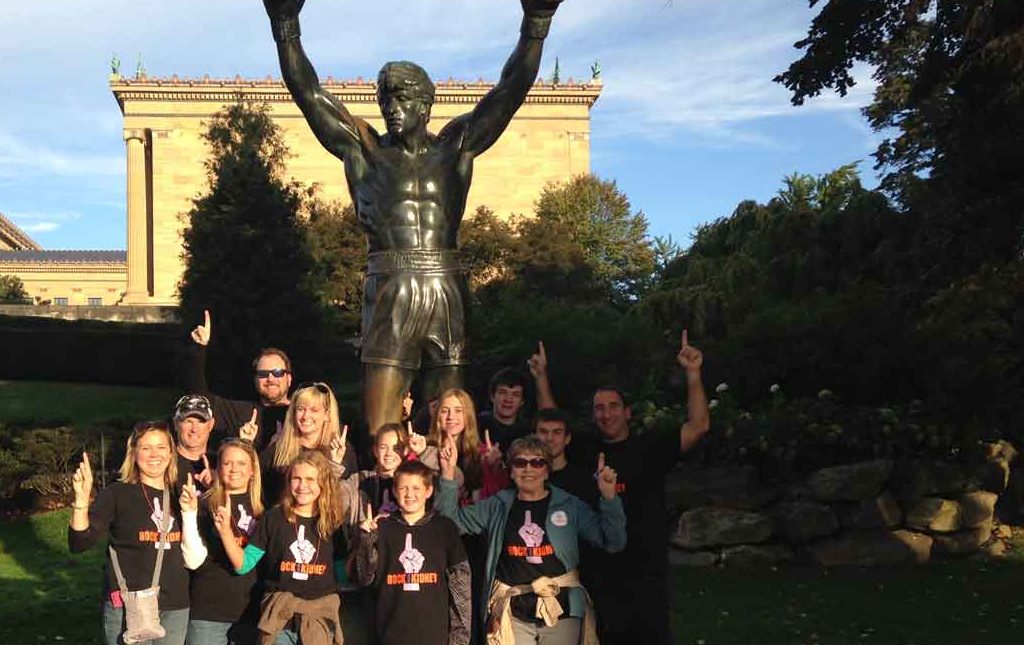 Jen Reeder, founder of Rock 1 Kidney, saved her husband's life and started a foundation to educate others about the importance of organ donations.
Ask Jen Reeder, a freelance writer living in Durango, Colo., about why she gave her husband, Bryan Fryklund, one of her kidneys, and she'll respond matter-of-factly. 
"He needed a kidney, and I had an extra," she said. "He's the love of my life. So it wasn't a hard decision."
Reeder and Fryklund met in their sophomore year at Syracuse University in 1991 and have been together ever since. Like most couples, they celebrate their wedding anniversary every year. That's in November, and on July 20 they'll celebrate their fifth transplant-aversary. "That's what we call our kidney transplant anniversary," Reeder said.
YOU MIGHT ALSO LIKE: Sterling Wright Is Mr. 100
Donating her kidney to her husband was an easy decision. "The diagnosis was scary," she said, "but I had the cure. It's actually empowering to not only save his life, but save his quality of life."
Without the kidney, Fryklund could have been hooked up to a dialysis machine, received a kidney from a cadaver, or been put on a waiting list for a healthy kidney from a live donor. The downsides to dialysis are the amount of time involved, and it can make one feel ill and tired. While kidneys from cadavers are a good thing; they don't last as long as ones from living donors, which can last twice as long.
According to the National Kidney Foundation, there are 101,189 people in the United States waiting for kidney transplants. Nearly 3,000 new patients are added to the kidney waiting list each month. The median wait time is 3.6 years and varies depending on health, compatibility, and availability of organs. 
Once Reeder found out that her kidney was a match for Fryklund, she told family and friends. "While everyone was supportive," she said, "they wanted to know if I could still travel, still hike, still ski, and the kicker was, would I live as long?"
She found out that kidney donors live longer than the general public. "I believe it's due to all of the testing a donor is put through," she said. "Doctors are very thorough. It's in everyone's best interest to find healthy donors."
"My life is better, and it's been amazing to see Bryan get back into mountain biking," she said. "He was easily winded before the transplant. He rapidly lost 16 pounds of water he was retaining due to his failing kidneys. And he isn't yoked to a dialysis machine, so we have freedom to do what we want to do."
It hasn't stopped them from traveling and hiking, which are at the top of their favorite activities. Still, friends and family expressed concern that Reeder wouldn't be healthy after donating a kidney. "They worried about my energy level and my health," she said. 
That's what motivated her to create Rock 1 Kidney, the 501(c)3 nonprofit organization that inspires others to become kidney donors. Since August 2013, visitors have been coming to the site to share their messages of courage, hope, love, and giving. Reeder often tears up while reading about families, friends, and strangers donating kidneys. 
In addition to the uplifting stories, Rock 1 Kidney is full of information about kidney donations. Plus they have a donor button. All donations go directly to the National Kidney Foundation; Rock 1 Kidney is 100 percent volunteer-run. 
Reeder, Fryklund, and other volunteers raised over $7,000 at a walk in Philadelphia and about $6,000 in Los Angeles. In addition to raising funds, people feel reassured when they meet Reeder in person.
"I've had people come up to me saying that they want to donate to a loved one, but aren't certain," she said. "They may be scared. When they see me, and when they read the stories from other donors on the site, they get encouraged."
The stories are motivating. One is about a teacher who donated her kidney to a student. Another is about a guy in England who lost a lot of weight to donate his kidney to his cousin. Reeder reports that everyone is doing well.
The Rock 1 Kidney website is filled with information about kidney donation and detailed stories about people who donated their kidneys. Warning: some of the stories may make you tear up.
Updated: &nbsp
February 27, 2017
Reviewed By: &nbsp
Janet O'Dell, RN