RECIPES
Smashed Carrots and Cauliflower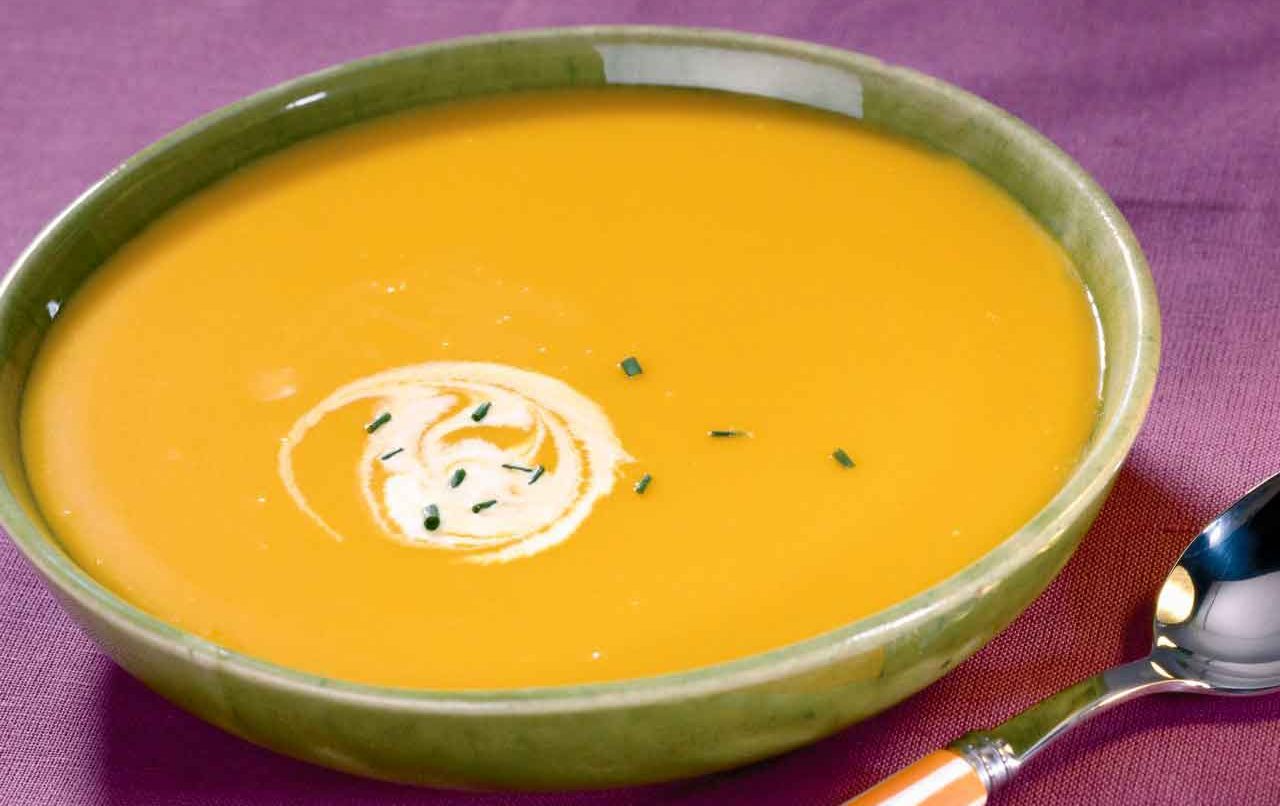 For many people, there's nothing like a hot, steaming helping of creamy, mashed starchiness. But these days, many of us may be looking for a healthier alternative to mashed potatoes that still delivers on the comfort factor.
This alternative is low in calories and chock full of vitamins A, C, and K, potassium, and beta carotene, with plenty of antioxidants and phytonutrients.
YOU MIGHT ALSO LIKE: Pumpkin Apple Spice Soup
Ingredients
5 large carrots (about 2 cups)
2 cloves garlic
1/2 medium sized head of cauliflower (about 3 cups)
1/2 cup shredded parmesan, some reserved for garnish
2 tbsp unsalted butter
1 tbsp olive oil
1/8 tsp nutmeg
1 tsp salt
YOU MIGHT ALSO LIKE: Fish in Parchment with Vegetables
Directions
Fill a 4-quart saucepan with about 7 cups of water and bring to a boil. Wash and peel carrots and cut into 1-inch pieces. Smash and peel garlic. Wash cauliflower head. Cut out any brown spots and remove stem. Cut ½ of cauliflower head into equal-sized florets.
Add carrots and garlic to boiling water. Cook for 5 minutes. Add cauliflower. Cook for another 5 to 7 minutes, until cauliflower is tender. Drain.
Add cooked carrots, garlic, and cauliflower to the bowl of a food processor. Add parmesan, nutmeg, butter, and olive oil. Pulse until smooth. (A hand-held potato masher can be used if you prefer a coarser texture.) Taste and adjust seasonings. Serve topped with reserved parmesan.
Nutrition Information
Makes about 5 1-cup servings. Each serving contains approximately 130 calories, 9 g fat (5 saturated, 1 polyunsaturated, 4 monounsaturated), 12 mg cholesterol, 609 mg sodium, 170 mg potassium, 7 g carbohydrates, 3 g fiber, 3 g sugar, 1 g protein, 174 percent RDA* vitamin A, 36 percent vitamin C, 9 percent calcium, 2 percent iron.
*Percentage of Recommended Daily Values (RDA) based on a 2,000 calorie diet. Your daily values may be higher or lower depending on your calorie needs.
Updated: &nbsp
December 28, 2015