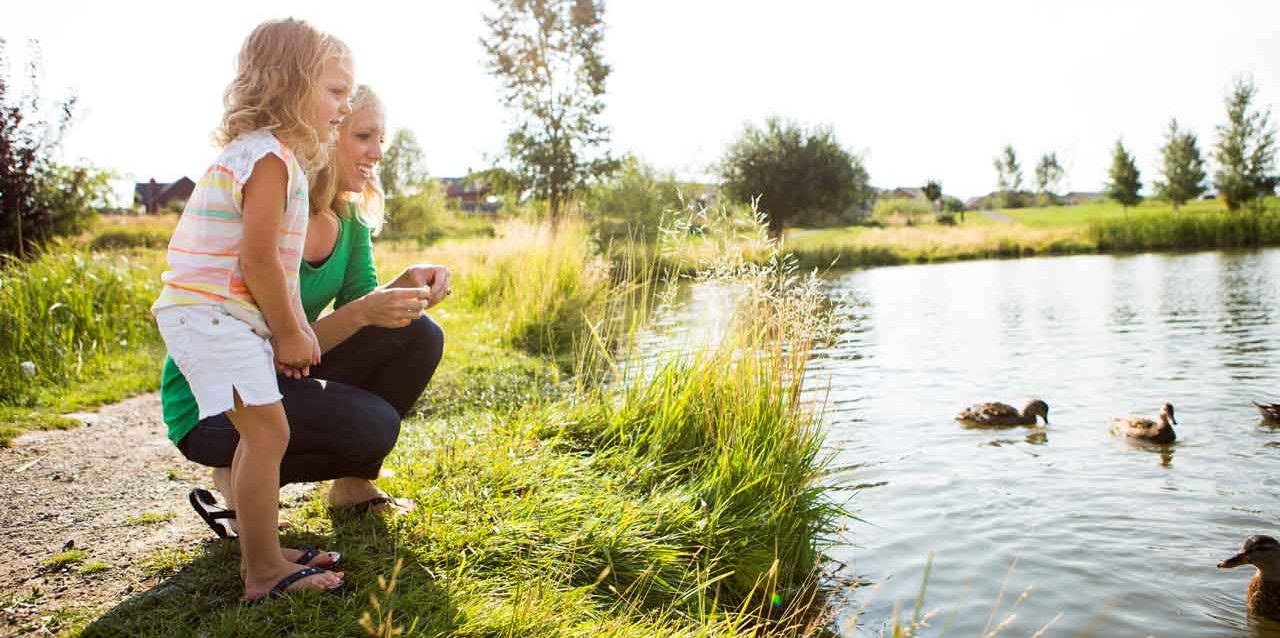 When I want to get closer to someone, I suggest a walk along the Hudson River near where I live in New York City. It's often busy with people and bicycles, but the flowing river makes conversation flow, too.
Any kind of greenery, flowers, or water, mountains — the visual impressions we associate with nature and the natural wonders of the world — help people connect to each other, as have an effect on their health.
YOU MIGHT ALSO LIKE: Ancient Wisdom about How to Be Happy and Healthy
Even brief nature videos bring on positive emotions, for example, the documentary "Planet Earth." Awe-inspiring sights give us perspective. We're less self-centered. And those positive emotions help us feel connected socially, stay healthy, and recover from illness.
I know nature gives me a sense of hope and repair. As the 19th century philosopher Ralph Waldo Emerson wrote, "I feel that nothing can befall me in life — no disgrace, no calamity (leaving me my eyes), which nature cannot repair." In the beach house where I rent a room as often as I can in the summer, a sign reads "The ocean fixes everything." For me, it's true.
You don't need a beach, though. Just go to a park. Children show fewer symptoms of attention deficit hyperactivity disorder after spending time in a park and adults may be less aggressive in city neighborhoods with more trees, according to the work of Frances Kuo, a researcher who has studied green spaces and mental health for decades.
The proof of a connection between nature and health is growing. The stress-relieving effects have been documented in studies that measure levels of cortisol, the stress hormone, in people's bodies when they are near greenery. One study found lower levels of a biomarker associated with inflammation — and tied to heart disease, depression, and other illnesses — in people who feel a sense of awe inspired by nature.  
Most people say that stress levels and a sense of busyness have gone up in recent years, and we may be spending less time in nature as well. But on any day you can choose to gaze up at the sky and clouds or night-sky or look at pictures of scenery.
I now look at photos on Instagram at least once a day, usually of nature. I also get a big boost from photos of ordinary manmade objects that become extraordinary though the photographer's eye. People take astonishing close-ups of rusty nails and dumpsters, with intense colors and shapes! If that doesn't qualify as nature, it creates awe, in me, which counts.
As a parent, your children will learn from your example. My mother was devoted to her garden and, today, I make a point of going to botanical gardens wherever I travel. I fuss frequently over my houseplants, too.
Richard Louv, the author of "Last Child in the Woods," "The Nature Principle," and, most recently, "Vitamin N: 500 Ways to Enrich the Health & Happiness of Your Family & Community," thinks that children who spend too much time indoors develop what he calls "nature deficit disorder." That's not a medical term, but his phrase for a kind of suffering.
Children will remember experiences of nature best if they are up close. Let your kids get their feet muddy. Let them swim in a lake. Let them plant bulbs with you or make a regular ritual together of watering the plants. Let them tend a pet. Try not to make nature the "vegetables" and electronics the "dessert." Even if your kids complain when you're driving them to a hike, it's likely that they'll remember the hike later.
When I think of my childhood, one of my most vivid memories is of winter hikes, and hot chocolate around the campfire afterwards. They didn't happen often, but they stuck. And now, in middle age, I make a point of going out in the snow. Recently when we had a forecast of a blizzard here, one of my friends, a lawyer, stayed up late so he could finish a brief — and be free to go out in the storm the next workday to photograph Central Park. I went, too. The birds are much less skittish in a snowstorm. I got close to red-breasted robins. I noticed the shapes of trees.
Although we both had work to do, we took pictures for hours. "It's a vacation," my friend said, and I agreed. We were out in the snow in a park and paying close attention. The day felt important, exciting and, in a word, happy.  
YOU MIGHT ALSO LIKE: A Happy Childhood Helps You Have a Happy Marriage