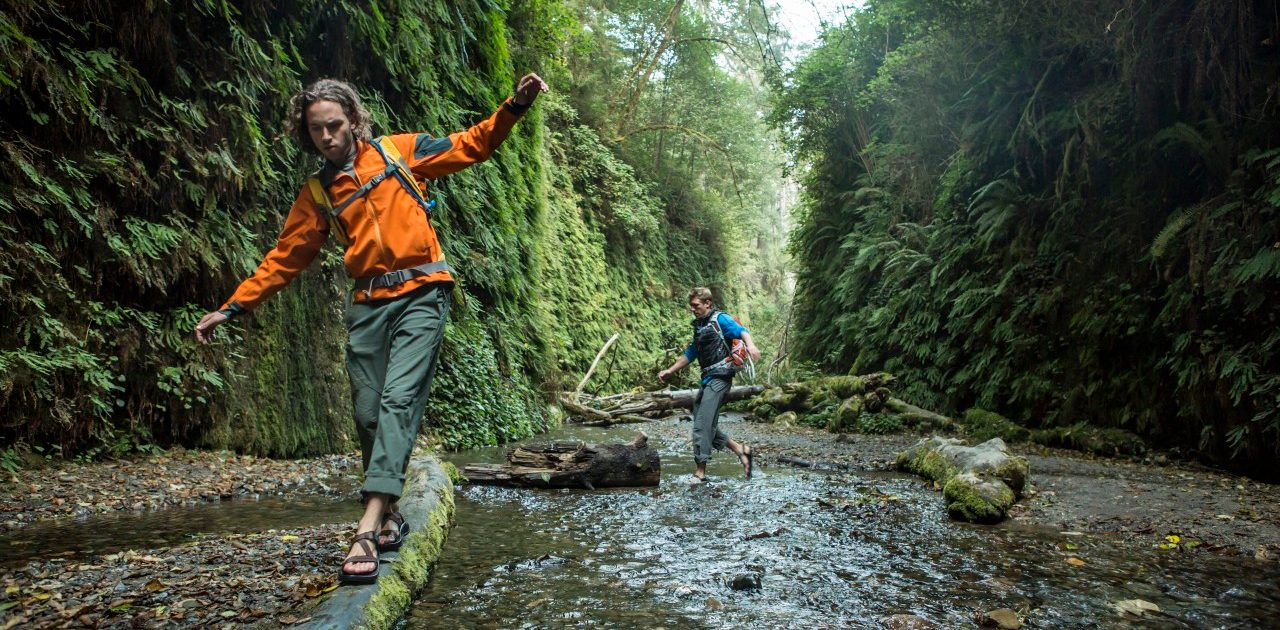 I noticed a curious thing when walking through one of the world's largest airports. But first, some context: I am the type of traveler who gets to the airport hours in advance. I enjoy having an ample amount of time to check my bags, get through security, find a cup of coffee that suits my palate, and settle in at my gate with my laptop fired up to take care of last-minute tasks. (Thank goodness for free airport WiFi!) I am, in fact, typing this up from Delta gate C50, en route to Orlando.
YOU MIGHT ALSO LIKE: Tips for Finding the Perfect Gym
Given that I give myself so much time, I typically walk to my gate instead of taking the tram. I enjoy the exercise, especially before long flights. It had been a good two months since I had last walked through the concourses, and I noticed something new this time around. The walkway from concourse B to C had been transformed. Instead of the usual drab ceiling tiles was an installation of man-made "leaves" backlit in in blues and greens, accompanied by the soft, piped in song of birds. In the middle of this forest canopy peeked a blue "sky" made up of monitors where you could watch different kinds of birds take flight.
The whole thing left me with a sense of calm and validation, given that I have always believed getting out into nature (even if it's the fake kind in the middle of an enormous airport) can be good for your physical and mental health. Research, of course, backs up the health benefits of nature. A 2015 Stanford University study of city dwellers found, not surprisingly, that those who walked through peaceful green spaces were calmer and exhibited less "broodiness" than those who perambulated near busy highways.
And the New York State Department of Environmental Conservation advises people to "immerse yourself in a forest for better health" to take advantage of the following benefits:
Boost immune system
Lower blood pressure
Reduce stress
Improve mood
Increase ability to focus
Accelerate recovery from surgery or illness
Increase energy level
Improve sleep
I'm sure there are other more robust studies that can back up my personal theory. With spring nearly upon us, we're reaching the perfect time, seasonally, to test it out. The next time you're feeling stressed or perhaps in need of some time to quietly reflect, get outside and enjoy the fresh air, birdsong, and beauty of nature. It will do wonders for your mood – not to mention help you burn a few calories in the process.
YOU MIGHT ALSO LIKE: Conquering Chimney Tops and Chicago 5Ks