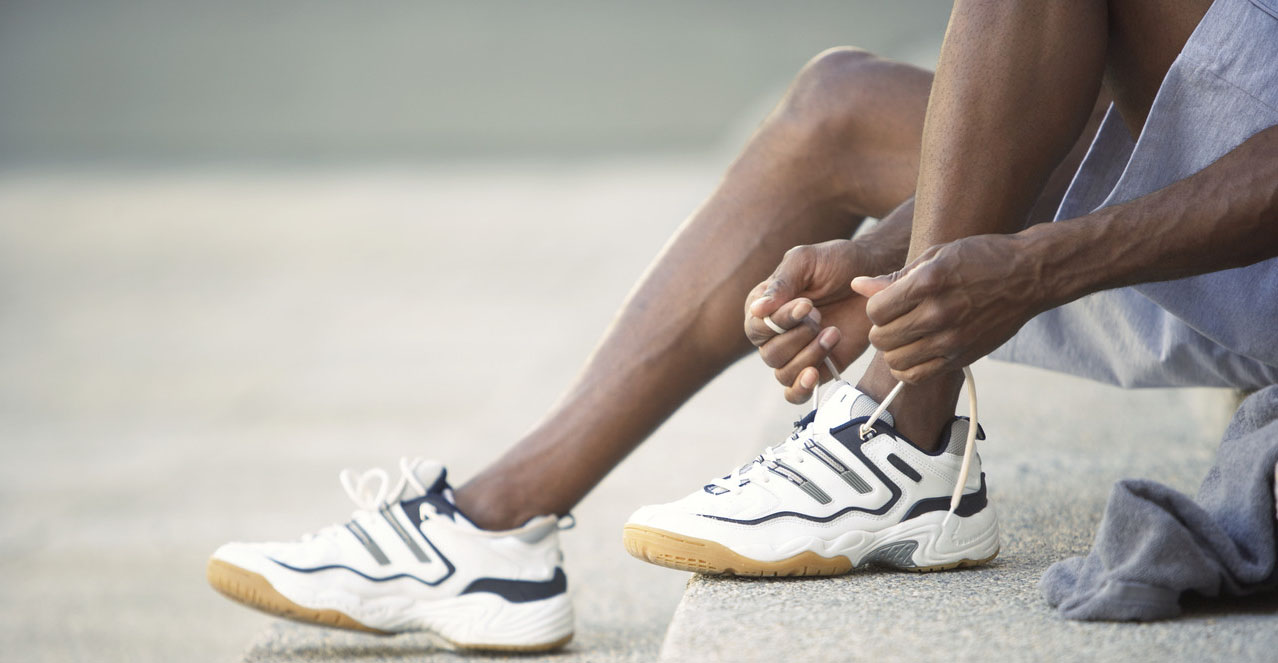 Fall is finally here, which means temps are finally cooling down enough to make outdoor activities fun again. The neighborhood is alive with walkers, runners, and kids getting their daily dose of vitamin D. This will be our first fall in our new house, and I can't tell you how happy I am that we are living on a cul-de-sac in a community with sidewalks everywhere. Our eight year-old learned how to ride a bike just a few weeks ago, and our 10 year-old has made bike riding around the neighborhood a daily habit. My husband and I have even started taking daily walks around lunchtime. It's a nice time to catch up with one another before the kids get home, and get our steps in.
YOU MIGHT ALSO LIKE: Should You Walk or Run for Exercise?
Getting my daily steps in has not been a problem over the last several weeks, which is ironic given the fact that I don't like to run. I finished my first 5k several weeks ago – a feat that I still can't quite get over. It was held at a conference I was attending in Chicago, and, since I'll do just about anything for a free T-shirt, I signed up. I am so glad I did, because it afforded me a sunrise view of Lake Michigan. The cotton candy colors of the morning sky looked no less beautiful due to my slow pace; if anything, I was able to enjoy them a bit longer than my more seasoned racing counterparts.
A week later, I found myself doing daily hikes with the family in Smokey Mountains National Park. We were in Gatlinburg, Tenn., for fall break with the girls, and so we balanced charm and kitsch of downtown tourist attractions with moderate-to-extreme hikes through picturesque parts of the park. We did just over three and a half miles walking to Grotto Falls the first day, and a total of four climbing (and I mean that literally) to and from the famed Chimney Tops. (That was the most strenuous hike I've ever done, and I would certainly prepare better for it next time by taking water and snacks, and wearing better shoes.) Our cabin's hot tub did wonders for my aching muscles later that evening. 
Now that fall break is over and we're back in the normal swing of things, the opportunities for step accrual continue. I came across the Step It Up! Challenge last week and am considering giving it a go. The Surgeon General himself is behind the competition, encouraging Americans to go beyond the "Let's Move" campaign by taking as many steps as possible between October 13 and 26th. The challenge website has a number of resources to help make it competitive – er, I mean, fun! You can even find a local team to join, and other teams to trade smack talk with. 
My point in sharing these feet-friendly activities is that you really don't have an excuse to not get moving. Running and walking are the great equalizers when it comes to physical activity. All it takes is a pair of shoes and willpower. Take advantage of my favorite season of the year – get outside and get moving! You don't have to climb chimney tops to conquer those 10,000 steps.
YOU MIGHT ALSO LIKE: Improve Your Spouse's Fitness by Example