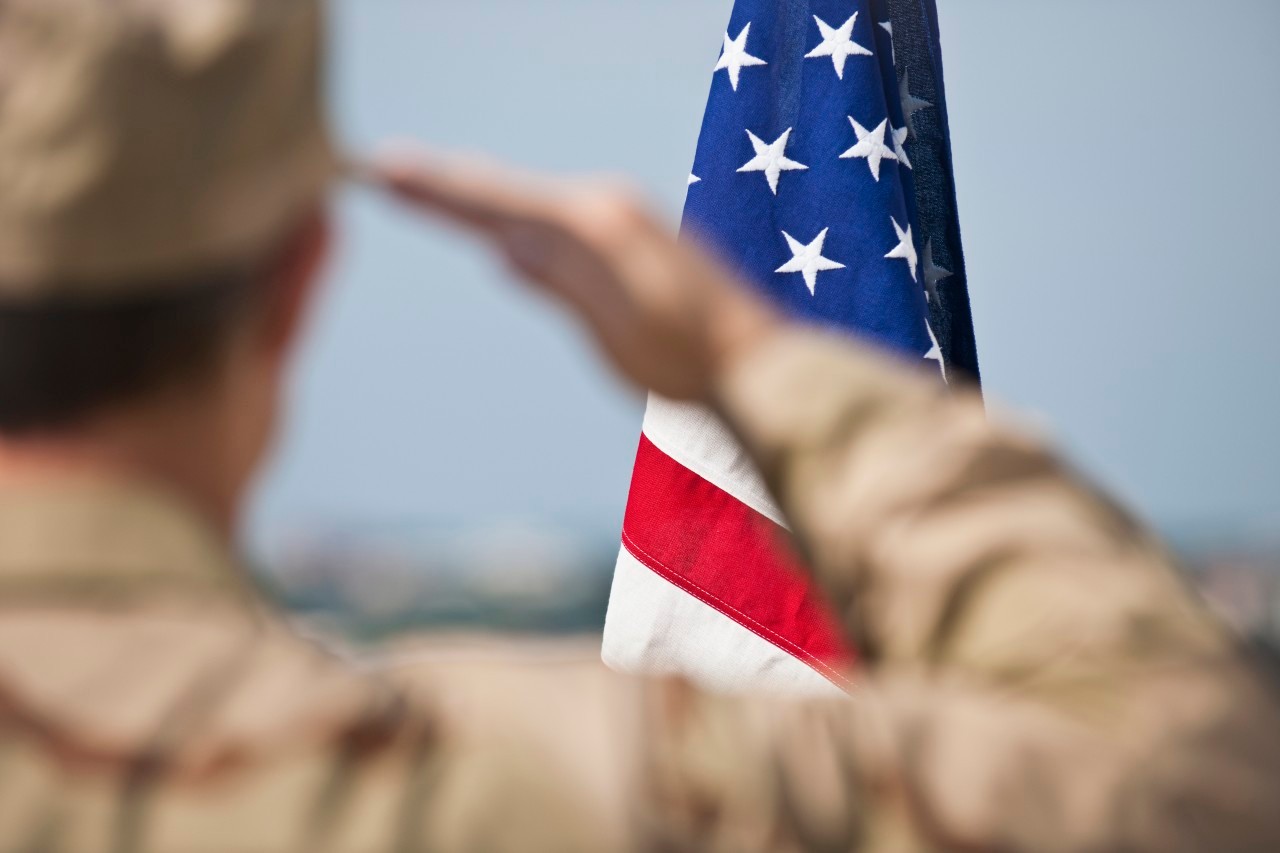 Research and resources are growing to help veterans of wars in Afghanistan and Iraq with chronic pain and trauma. Here's what you should know.
U.S. military veterans who sustained injuries while serving their country often return to civilian life facing another seemingly endless battle — chronic pain. Vets who saw action in Iraq or Afghanistan are more likely to suffer ongoing pain because of their multiple injuries, often from explosions, that were not seen during previous wars, according to the Veterans Administration (VA).
John, a Navy veteran, sustained nerve damage to his back and a traumatic brain injury when his helicopter crashed in Iraq. Back home, his pain worsened. "It's hard to walk…. You suck up the pain and go as long as you can," he said.
YOU MIGHT ALSO LIKE: Mindfulness Treatment Helps Veterans with PTSD
More than 44 percent of U.S. soldiers who had served in Afghanistan or Iraq had chronic pain, in a 2014 study of more than 2,500 participants. Of that group, nearly half reported pain that had lasted for a year or longer, and more than half said their pain was daily or constant and described their pain as moderate to severe.
More than 23 percent of the service members in chronic pain had used opioids during the previous month. Overdoses of opioids have led to a huge number of hospitalizations and deaths among both veterans and non-veterans. They are also not a good remedy for chronic pain and can even make it worse.
"Many service members and veterans with pain also have comorbid conditions such as posttraumatic stress syndrome or traumatic brain injury. Many of them are at risk for a lifetime progression of increasing disability unless the quality, variety, and accessibility of evidenced-based 'self-management' skills are improved," Eric B. Schoomaker, MD, PhD, a retired U.S. Army lieutenant general and professor at the Uniformed Services University of the Health Sciences, and colleague Wayne B. Jonas, MD, a retired U.S. Army lieutenant colonel, wrote in a commentary that accompanied the study.  
The urgent need to help thousands of veterans suffering from ongoing pain and other trauma has spurred new initiatives to help find better treatments and support.
For example, VA researchers are searching for ways to improve recovery of brain function after traumatic brain injuries occur. They are also working on brain-computer interfaces that allow brain-controlled prosthetic devices to help vets with amputations live as independently as possible.
Cognitive processing therapy, a form of psychotherapy developed by VA research, has been found to effectively treat posttraumatic stress disorder (PTSD).  
The VA, the National Institutes of Health's National Center for Complementary and Alternative Medicine (NCCAM), and the National Institute on Drug Abuse have launched ongoing research to help veterans suffering long-term effects from combat injuries. It will concentrate on non-drug approaches to managing pain and related health conditions including PTSD, drug abuse, and sleep issues.
"We believe this research will provide much-needed information that will help our military and their family members, and ultimately anyone suffering from chronic pain and related conditions," said Josephine P. Briggs, MD, director of NCCAM.
In 2020, the VA in Tampa, Florida launched the Pain Empowerment Anywhere (PEAK) Program, a fully virtual, interdisciplinary 5-week program. Participants don't need to live in Tampa; to join ask for a referral at your local VA.  
As Nicolle Angeli, PhD, a pain psychologist and the team lead for the PEAK program, told ABC News, PEAK offers techniques that veterans can use "to improve their quality of life, decrease pain, and increase their activity level, their overall functioning, improve their sleep, improve their mood, engage in hobbies and recreation, and other meaningful activities."
Participants learn skills based on different traditions, including meditation, Tai Chi, and yoga, while having access to ongoing programming after they graduate.
The 10-week Empower Veterans Program was created by the Atlanta, Ga., VA, emphasizing deep breathing, self-massage, exercise, and mindfulness practices. It uses the acceptance and commitment therapy approach, which helps participants clarify their personal values and align their actions with those values. Acupuncture, massage, and spinal injections may be included as patients move towards self-care.
Veterans suffering from chronic pain, PTSD, and other service-related ongoing health problems can find support and resources through the VA's Make the Connection program.
"When I got out of the service, I had absolutely no support. The drinking really got bad," said Navy vet John, who shared his story about finding ways to live and cope with his ongoing injuries on the Make the Connection website.
"It was really hard when I finally called for help. When they say about calling the veterans help line that 'it takes the strength of a warrior,' they are not kidding. It's not being weak to reach out. Our best support is each other."
Updated: &nbsp
June 28, 2022
Reviewed By: &nbsp
Christopher Nystuen, MD, MBA and Janet O'Dell, RN