SMOKING
E-Cigarettes Aren't Safe for Teens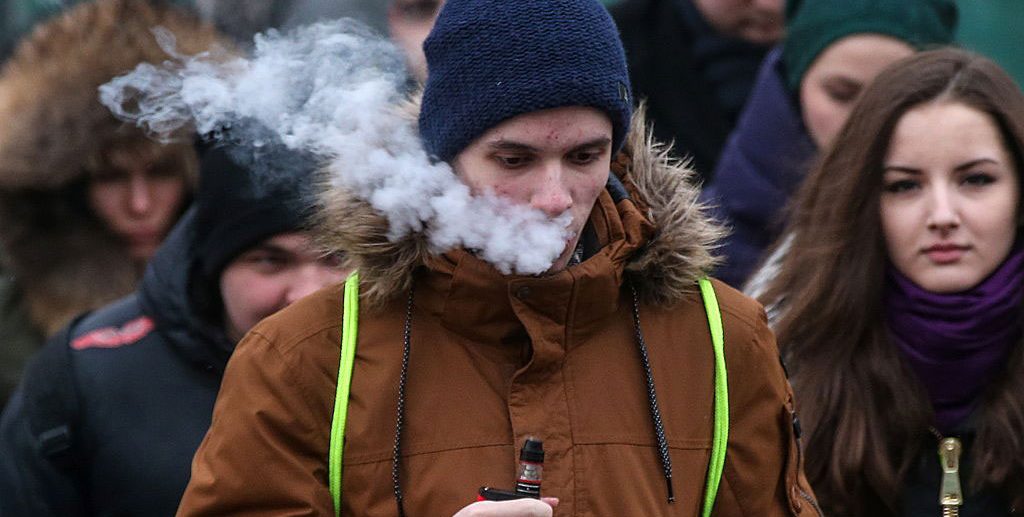 Tobacco is addictive in any form, and teenagers are especially at risk.

Electronic cigarettes are often seen as a safer alternative to traditional cigarettes. But they could be just as dangerous as conventional tobacco products, especially for young users, according to a report released by the United States Surgeon General, Dr. Vivek H. Murthy.

"E-cigarette use has increased considerably in recent years, growing an astounding 900% among high school students from 2011 to 2015," Murthy states in the report's preface. "These products are now the most commonly used form of tobacco among youth in the United States, surpassing conventional tobacco products, including cigarettes, cigars, chewing tobacco, and hookahs."

YOU MIGHT ALSO LIKE: Our Section about Smoking

E-cigarettes work by heating liquid into an aerosol that the user can then inhale. The liquid has nicotine, flavoring, and other chemicals added to it. E-cigarettes lack the tar that conventional cigarettes contain, and this combined with the many flavors available often make them appealing to teenagers.

According to data gathered in the surgeon general's report, teens often begin and continue smoking in order to try out the many flavors available. Many teens also believe that e-cigarettes are a less harmful and addictive form of tobacco and use them in place of combustible tobacco products.

But like conventional tobacco products, the nicotine in e-cigarettes is highly addictive, and the chemicals they contain pose other dangers. Some, such as the flavorant diacetyl, have been linked to serious conditions like lung disease and cancer. The surgeon general's report also cautions that the aerosol often contains ultra-fine particles of lead, nickel, and tin which can be inhaled into the lungs and have been known to cause problems with brain development.

Teens who smoke e-cigarette are also more likely to use other forms of tobacco, including conventional cigarettes, chewing tobacco, and hookah. In 2015, nearly 60 percent of teens who smoked combustible tobacco products also smoked e-cigarettes.

Yet only 23.6 percent of middle and high school students surveyed believed that e-cigarettes can cause "a lot of harm."

Research into the consequences of smoking e-cigarettes is ongoing, and the report does note that the full health effects of the chemicals they contain "are not completely understood." But Murthy and his team at the Department of Health and Human Services feel confident in their recommendation that e-cigarette use should be discouraged among teenagers just like other forms of tobacco use.

"Many questions remain about e-cigarettes and their long-term impact, even as evidence on patterns of use and risks to health continue to emerge. But we know enough about these health risks to take action now to protect the health of our nation's young people," the report concludes. "We know what works to effectively prevent tobacco use among young people. Now we must apply these strategies to e-cigarettes… We must protect our nation's young people from a lifetime of nicotine addiction and associated problems by immediately addressing e-cigarettes as an urgent public health problem."

The surgeon general uses the report to call for stricter regulations of e-cigarettes, such as including them in smoking bans, as well as regulating e-cigarette companies' use of "marketing that is likely to attract youth and young adults."

The report also encourages parents, teachers, and other role models to talk to teens and young adults about the dangers of tobacco use and to model tobacco-free behavior. The surgeon general's website goes further, providing tips for talking with teenagers about tobacco use, as well as resources for adults to help prevent youth e-cigarette use.

YOU MIGHT ALSO LIKE: One Fifth of Young U.S. Adults Use a Hookah

Updated: &nbsp
April 01, 2020
Reviewed By: &nbsp
Christopher Nystuen, MD, MBA