SMOKING
One Fifth of Young U.S. Adults Use a Hookah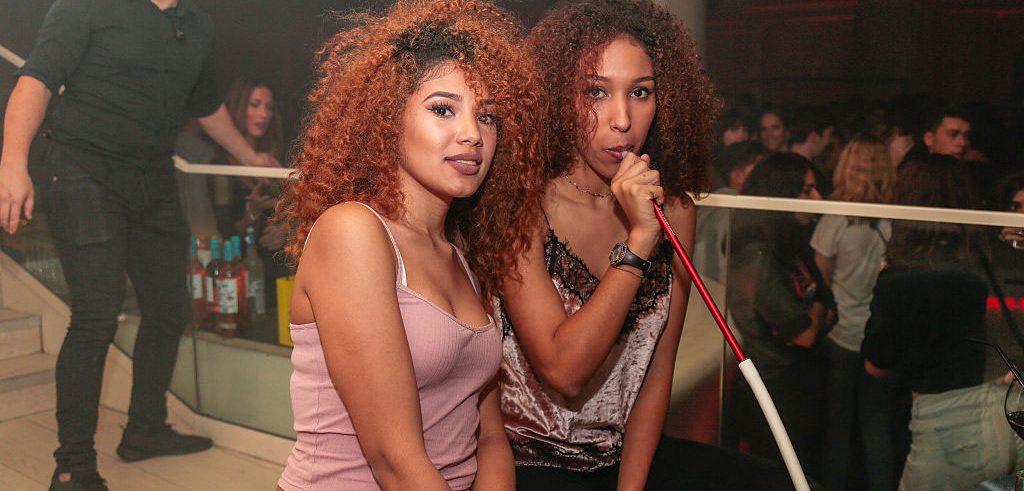 Cigarette use is decreasing among teens but hookah use is rising.

While cigarette smoking remains relatively static, hookah use is now at the same level among young U.S. adults.

A study based on government data of tobacco use found 12 percent of Americans had used a hookah during their lifetime.

The study also found that the rate of current hookah use among adults ages 18 to 24 is nearly 20 percent — similar to their rate of current cigarette use.

A hookah, also known as a water pipe, is composed of charcoal placed on top of flavored tobacco, with the smoke being drawn through a water chamber and into a hose that delivers the smoke to your mouth.

YOU MIGHT ALSO LIKE: You CAN Quit Smoking

The hookah is a Middle Eastern custom that dates back centuries, but is apparently gaining popularity in smoking cafes across the U.S. amid a lack of regulation on its use.

Hookahs carry no health warnings, and the flavored tobacco is favored by people who use it communally in a social setting.

Earlier studies have found that fewer teens are smoking cigarettes, but more are also getting a nicotine fix from hookahs and electronic cigarettes.

One study found that overall tobacco use among middle- and high school students (in 2012) — 6.7 percent and 23.3 percent, respectively — was about one percentage point lower than in 2011, mostly due to a decline in teens smoking cigarettes.

Yet the survey by the Centers of Disease Control and Prevention, which queried sixth- through 12th-graders, found a notable increase in those who've used hookahs and e-cigarettes — both of which aren't federally regulated and taxed as are cigarettes.

"Hookah is addictive, causes similar health effects as cigarettes, and results in substantially higher inhalation of smoke than cigarette smoking, yet misperceptions persist that its use is safer than cigarette smoking," said the authors of the current study.

The study found that increases in hookah smoking are highest among single, adult males, and those with higher education and income. Cigarette smoking is more common among those who are poorer and have low levels of education, the researchers noted. The study also found variations in hookah use rates by state and region.

"Potential harms associated with hookah smoking are largely unrecognized and it is emerging as a trendy behavior," added researchers at the University of Illinois at Chicago.

Information about the public health harms associated with hookah smoking should be delivered to individuals at-risk for hookah smoking, the researchers wrote. It's likely that misconceptions about the safety of hookah smoking could be driving, at least in part, its increase in popularity, they added.
"This is kind of cheating," says Kara Brick, 28. "We are all ex-smokers. With cigarettes, you really have to push through smoking it the first time. They taste terrible and smell terrible. Hookah is actually enjoyable. This has a social feel and is something we can do together."

But hookah, which comes with no warning labels or health notices, can be more dangerous than smoking cigarettes. A study funded by the National Institutes of Health notes that a single hookah session delivers 1.7 times the nicotine, 6.5 times the carbon monoxide, and 46.4 times the tar of a single cigarette.

"With hookah, smoking a bowl is the equivalent of smoking a pack of cigarettes," says Ronald Crystal, MD, chairman of the department of genetic medicine at Weill Cornell Medicine in New York City. "When you talk to the hookah smokers, however, there's a general belief that it is safer than cigarette smoking."

Another study of hookah use found that air pollution levels were higher at home than that of cigarettes.

"Smoking hookahs at home can be terribly dangerous for the smoker, but, perhaps more importantly, for children and other people living in the home," lead author Michael Weitzman, MD, a professor at New York University School of Medicine told Reuters Health.

Weitzman, one of the authors of the latest study, said the findings will be useful for guiding the development of strategies and regulations to prevent hookah use in the future because the characteristics of hookah users are different from those of cigarette smokers.

Updated: &nbsp
April 01, 2020
Reviewed By: &nbsp
Janet O'Dell, RN