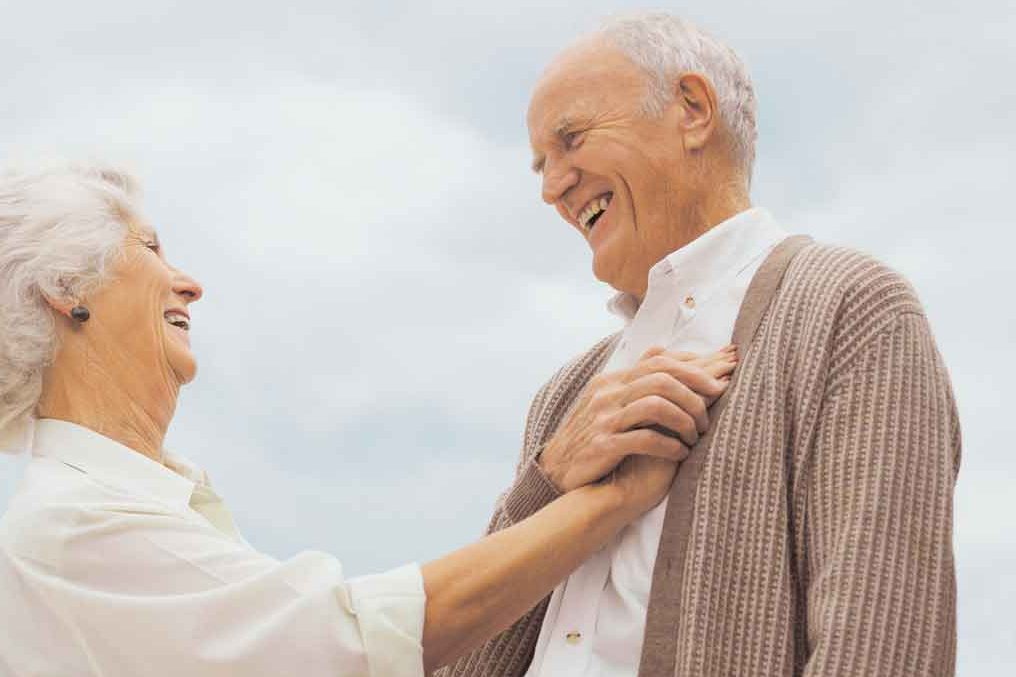 Dementia is more likely to hit the woman in an elderly couple. 
Lucille and John Staroska met in kindergarten. After more than 75 years together, Lucille resides in a memory care unit in Romeoville, Ill., while John lives separately with more independence in the same community. He visits her every morning to make sure all her needs are met and to pray. 
In old-style marriages in which women did not work outside the home, they typically prepared meals, shopped, and monitored medical care for other family members or provided care. Now more men in their golden years are taking on the caregiving tasks, a trend that has been growing since the 1980s. 
YOU MIGHT ALSO LIKE: Caring for a Heart Patient
A 2012 analysis by the Pew Research Center's Internet and American Life Project found that men represent 45 percent of all family caregivers. According to Letitia Jackson, vice president of corporate engagement for Senior Star, caregiving is a big shift for men of John Staroska's generation. Do old roles die hard? Sadly, some evidence suggests that a wife's heart problem, for example, may trigger a divorce, while men's heart problems don't. But other research found that men who identify as masculine aren't more likely to find caregiving a strain. It's important to realize that many people, male and female, report that caregiving is rewarding rather than solely a burden.
Of course, the stress varies greatly from one situation to the next, and depends on the patient's condition. Dementia is one of the most common reasons a wife may need care — and caring for people with dementia is especially demanding. According to data from the Alzheimer's Association, 59 percent of family caregivers for someone with dementia rated the emotional stress high or very high. Women are more likely to get Alzheimer's, although scientists don't yet know how being female contributes to the disease. Age is another risk factor, and women live longer than men do — about five years, on average. About a third to 40 percent of all caregivers for people with dementia are male, though many of them may be caring for mothers and sisters rather than wives. 
Men still tend to be less likely to ask for help and less likely to confide in coworkers, some studies show. If you're a man reluctant to seem distracted on the job, you may never learn about flex time and paid or unpaid leave. Men are also still less likely to talk about their emotions to friends and in support groups. That's a problem if they're under great stress. Caregiving spouses under high stress run a greater risk of stroke, especially if they're male, one study found. African-American men had the biggest risk, possibly because they were less likely to hire help. 
Men tend to respond more positively to support groups that are billed as being "educational" rather than just "supportive," says occupational therapist Nira Rittenberg, who designed a support group for Alzheimer's families with the University of Toronto. They may like the challenge of balancing many responsibilities and learning management strategies. 
If you're a male caregiver, check out the Male Caregiver Community for online forums, and articles specifically for men.
YOU MIGHT ALSO LIKE: Caring for Someone Who Has Had a Stroke
Resources for all caregivers
Updated: &nbsp
April 07, 2020
Reviewed By: &nbsp
Janet O'Dell, RN