CAREGIVING
Caregiving Options Vary But All Have Their Merits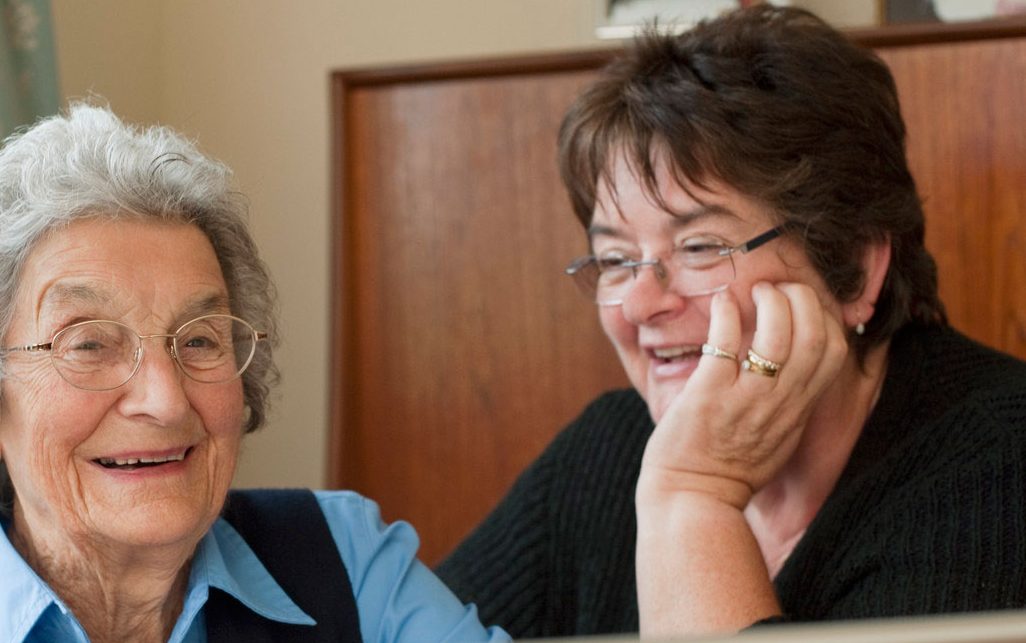 Some people need only community-based care, others need it around the clock.

When caregivers need help, they usually choose from plenty of community-based and residential care options.

YOU MIGHT ALSO LIKE: Caregiving Can Be an Emotional Roller Coaster


Community care options vary from state to state, and within counties and communities. You need to define your needs in order to narrow down the options and find the right care for a loved one.

Ask questions such as what type of help is needed for someone to live as independently as possible. You need to know how much money is available for outside resources, whether insurance will cover any, the day and times you want or need help, and what assistance friends and family can provide.

Once you know the answers, you can consider the various types of care available.

Informal care involves a support network of family, friends, and volunteers that can help with specific tasks. They can provide emotional support to you and your loved one, and help the care recipient maintain a healthy level of social and recreational activity, the Family Caregiver Alliance (FCA) says.

Case management services can locate and provide hands-on management of needs. Professional case managers can work with you, the physician, therapist, and patient to identify and arrange services such as transportation, home care, meals, and day care.

Case managers also can help determine eligibility for entitlement programs, plan for long-term care and intervene in crisis situations, the FCA says.

Adult day care enables people who need care to socialize, be around friends and peers, and get needed health and social services in a safe and controlled environment.

It can also provide a needed break for caregivers who can't leave someone alone who doesn't require around-the-clock nursing care in a caregiving facility. Adult day care services can include an array of services from supervision to physical therapies.  

There are two types of adult day care: Adult social day care provides basic services such as meals, recreation and some health-related services. Adult day health care is more intensive, and includes therapeutic and social services for those with serious medical conditions who might need sudden nursing home care.

YOU MIGHT ALSO LIKE: Caring for a Person with Alzheimer's

Respite care gives family and friends a break from the pressures of providing intensive care.

"Respite care can be crucial in deterring premature institutionalization of the patient and reducing physical and emotional stress for the caregiver," the FCA says. Some service organizations have volunteer respite workers who provide companionship or protective supervision only.

Residential care options, in which someone leaves their home for a 24-hour facility, come in different types.

There are board and care homes, which are smaller than assisted living facilities. Some are specialized (such as serving only residents with Alzheimer's disease). They provide a room, meals, and help with daily activities.

Assisted living communities are essentially apartment complexes for people who want to live on their own but have some day-to-day help. They are designed for individuals who have difficulty living alone, but do not need daily nursing care.

Nursing homes fall between being at home and being in a hospital. They provide nursing care, recreation, and help with everyday activities. They're larger facilities, averaging about 109 residents per home.

In between community care and resident home are services for older adults who want to "live in place" and remain in their home, but need some help with things like house keeping and cooking. There are many such services available for caregiver stays from a few hours, a few days a week, to all day and night, seven days a week.

Whatever your choice, plan ahead, have family meetings, and determine your love one's particular housing needs. "Learning about your options can help reduce the confusion and trauma of a move and lessen the emotional ordeal for both you and your loved one," says the FCA. "A thoughtful comparison of available choices will help all involved gain insight into finding the most appropriate setting and level of care for your loved one."
Resources

Updated: &nbsp
April 07, 2020
Reviewed By: &nbsp
Janet O'Dell, RN