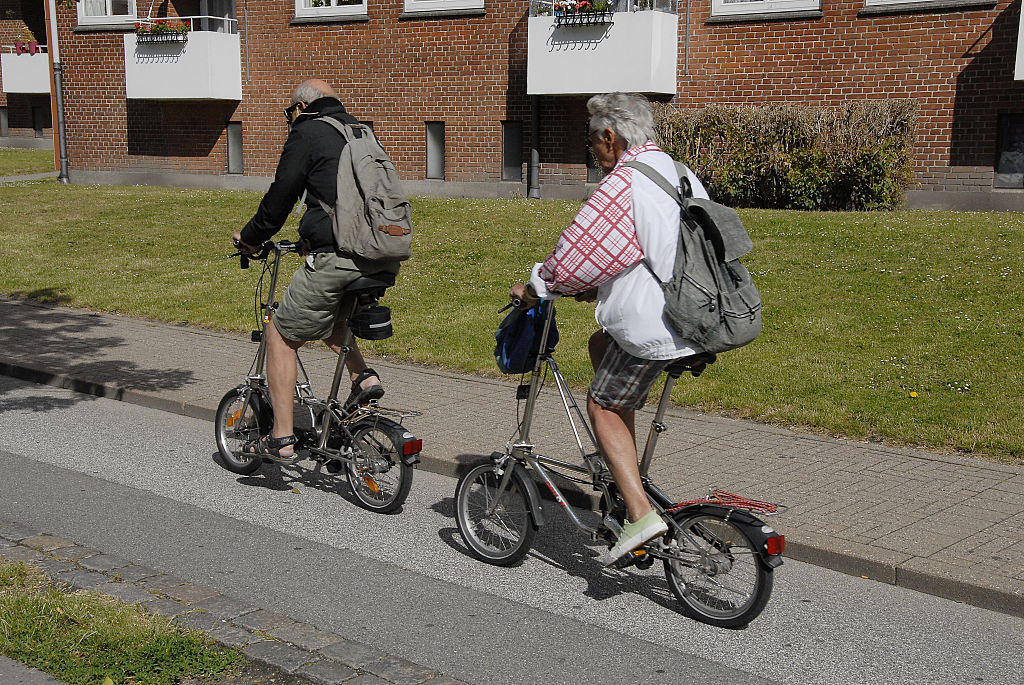 A structured day makes it easier for seniors to maintain good habits, feel safe, and stay in touch with others. Here's how to establish your daily routine.
When a senior's days are unpredictable, life can become more stressful.
With a daily routine, on the other hand, people of all ages tend to feel safer and are more likely to maintain healthy habits. That's even more true if you are coping with memory and cognitive problems.
When you rely on others, you'll be happier if you know what comes next in your day. Even someone with dementia who isn't aware of the time on a clock may feel more grounded with a routine.
YOU MIGHT ALSO LIKE: Protecting Your Mobility in Old Age
Whether you need help or are entirely independent, it's ideal to:
Wake up at a certain time every day.
Change from pajamas to regular clothes.
Sit down to a good breakfast.
Brush your teeth.
Get clean.
If you wear an alarm button, always put it on again after you shower.
You might then read a newspaper or watch the news, talk to a friend or family member, and go for a walk.
A sample daily routine might look like:
Wake up at 7:30 a.m.
Enjoy breakfast.
Take care of your hygiene.
Take a stroll. 
Tackle a puzzle or art project.
Pack a picnic lunch to take to your neighborhood park.
Run an errand.
Spend some quiet time reading or take a short nap.
Make or eat dinner.
Have a bath.
Watch a film.
Go to bed at 10:30 p.m.
Establish a sleep routine
A regular wake-up time will help you maintain restful sleep, which tends to get harder with age. Go to bed at a regular time as well.
Irregular hours might be hard on your heart. When researchers analyzed sleep data from 2,000 adults over 45, they concluded that volunteers who didn't stick to one bedtime were more likely to have hardened arteries than people who did.
Exercise
A daily walk is also a lifesaver. People are more likely to get enough exercise if they make it a habit. Just 11 minutes of moderate-intensity exercise a day (75 minutes a week) may be enough to lower your risk of an early death by 23 percent.
At any age, it's good to keep moving and stay strong. Seniors especially need to work on their balance and sturdiness. Muscle strength falls after age 65 for women and 70 for men. Becoming frail is a big risk for falls, surgeries, and long stays in physical rehabilitation or other care facilities.
A combination of walking and resistance training may be the best recipe for staying independent. A personal trainer can help. But taking a class, playing tennis regularly, or walking with a friend could also do the trick. Also aim to fit muscle building into your activities; you can try a kettlebell routine while you watch TV.
Eat healthy meals
Mealtimes and medication routines are essential. Some seniors lose their appetite and skip meals altogether if they don't have a routine.
Reliability is important, especially if you're working with a caregiver. Older people often don't like surprises. If they know they get salad at noon, they may be more likely to eat it.
Good conversations are important
A good routine should include an emotional support system. For example, you can call an adult child every morning at the same time or have your child call you.
If you meet a friend for a walk or lunch every Tuesday at noon, the two of you will have less scheduling conflicts and the security of knowing when you'll see each other next.
Even if you live alone, with a little planning, loneliness, which is bad for your health and happiness, is unnecessary.
Updated: &nbsp
November 08, 2023
Reviewed By: &nbsp
Janet O'Dell, RN