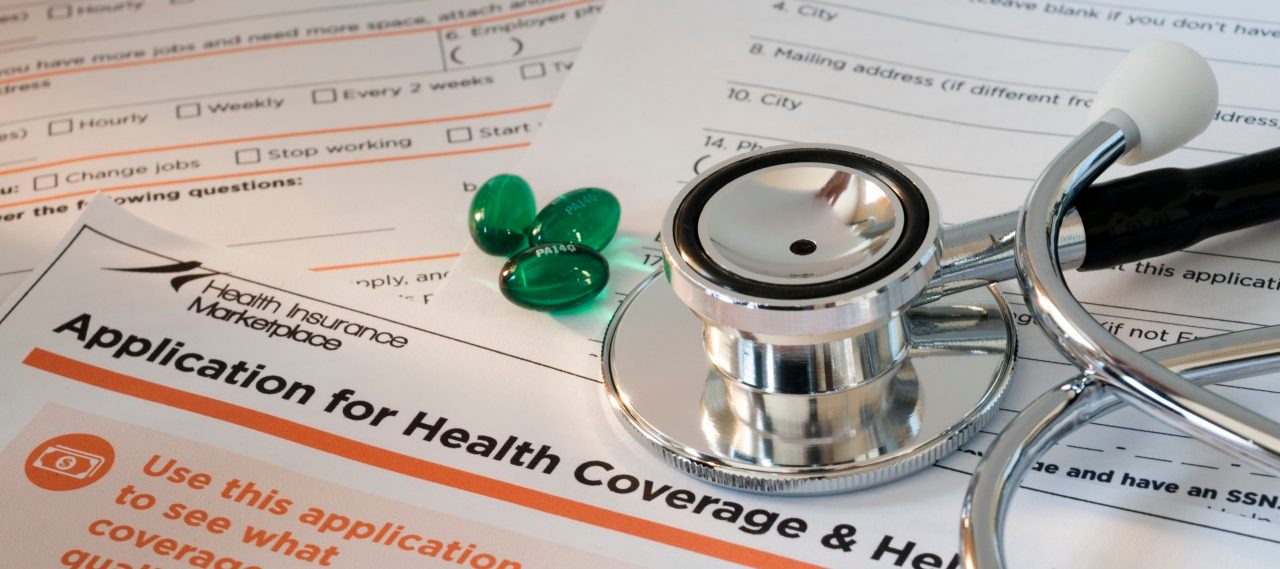 The good news about individual health insurance: on average, premiums for low-cost plans have dropped and choices have increased.
In mid-December 2021, a record 13.6 million Americans had signed up for health coverage for 2022 on the Affordable Care Act (ACA) marketplaces, through HealthCare.gov. The deadline to sign up on the federal site, used by most states, was January 15th.
Florida, Texas, Georgia, and nine other states that did not expand Medicaid under the Affordable Care Act are seeing big jumps. In Texas, Georgia, and South Dakota, enrollment jumped by about 20 percent.
The ACA, also called Obamacare, survived a challenge from several states in 2021, when the Supreme Court ruled against those states, allowing the ACA to continue.
The American Rescue Plan Act made more people eligible for a tax break on premiums, though only for 2021 and 2022.
YOU MIGHT ALSO LIKE: Company Wellness Plans Benefit Health
Under the current rules, 92 percent of people in HealthCare.gov states who signed up for plans through December 15, 2021, are receiving a break in their premiums for 2022. About 4.6 million Americans have newly gained healthcare coverage.
If your income is below $19,320 for an individual or $39,750 for a family of 4, you can get a free or nearly free silver plan with a low deductible.
Many people who are attracted to a bronze plan with a high deductible and lower premium might actually spend less if they choose a silver plan that covers more of their costs, notes the Kaiser Family Foundation.
Overall, according to government figures, premiums will be about 3 percent lower in 2022, and the average number of insurers offering plans per rating area will jump from 4.5 in 2021 to 6.4 in 2022.
Are you eligible for a subsidy?
Check HealthCare.gov, or see if your state has its own website, listed here. If you didn't apply for a discount upfront, you can still get the tax break when you do your taxes. If you do get a discount and turn out to earn above the eligibility limit, you'll owe money.
Previously, you were eligible if your modified adjusted gross income fell below 400 percent of the federal poverty level. For 2022 health plans, that threshold is $51,520 for a single person. Here are more examples:
Household of 2 — income of less than $69,680
Household of 3 — income of less than $87,840
Household of 4 — income of less than $106,000
Household of 5 — income of less than $124,160
Under new rules you may be eligible at incomes higher than those thresholds if a particular category of plan in your state would cost more than 8.5 percent of your household income.
One example: If your income in 2022 is $25,760, you could get a tax credit of $4,070 for the benchmark plan and pay only $1,930 a year ($160.80 a month).
Check your state's enrollment deadline. But remember that you can buy insurance even if you miss the deadline if you had a special situation during the buying time (this is true at many companies as well). There are other circumstances that trigger a 60-day period to buy new insurance: if you get married, have or adopt a baby, become a U.S. citizen, leave prison, lose your other health coverage, or move outside your current insurer's coverage area.
What's next?
Debate about the ACA and its future continues: An analysis from the American Action Forum notes that the ACA was expected to enroll more Americans by now and that the cost to the taxpayer per enrollee is higher than expected.
A majority of the public — 68 percent in a March 2021 poll, up from 63 percent a year earlier — support the idea of a government-run health plan that would compete with private insurers and be available to all Americans.  
A smaller majority, 55 percent, like the idea of Medicare-for-all, a single government-run national health plan for everyone like the one seniors now enjoy.
In the meantime, if you don't have access to insurance through a parent, partner, job, Medicare, or Medicaid, you are either uninsured or buying on the individual (non-group) market through the official ACA Marketplace or directly from private insurers.
Updated: &nbsp
January 20, 2022
Reviewed By: &nbsp
Christopher Nystuen, MD, MBA