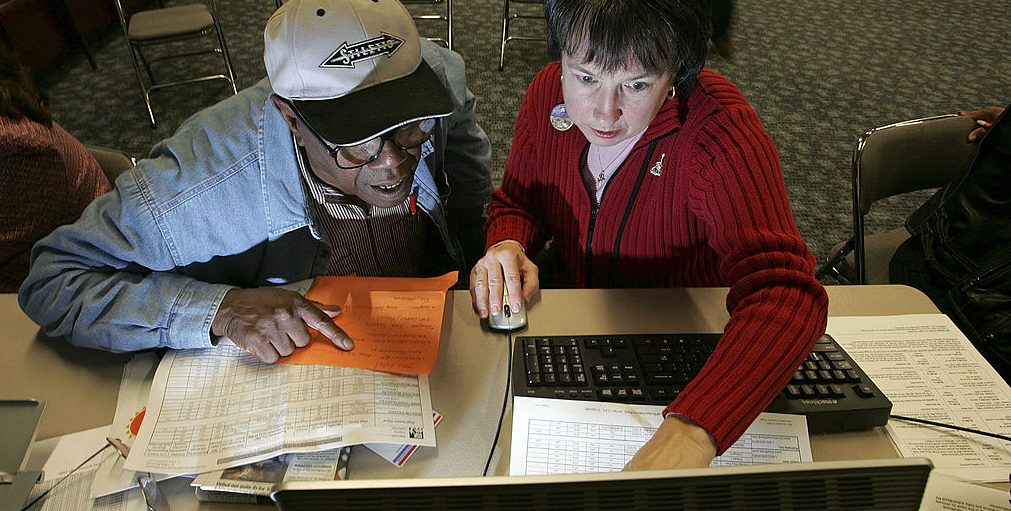 If you're turning 65, you'll begin to qualify for Medicare, federal government sponsored healthcare. Here's how to sign up to for Medicare.

If you're turning 65, you'll begin to qualify for Medicare, federal government sponsored healthcare. Some people can sign up earlier if they are disabled. You'll need to know how to sign up to get started.
Medicare has several parts:
Part A covers skilled nursing home care, hospice care, and some home healthcare. Most people don't pay a monthly premium for Part A.
Part B, which amounts to medical insurance, covers certain services from doctors and other healthcare providers, outpatient care, medical supplies, and some preventive services. Everyone pays a monthly premium for Part B.
Part C, also called Medicare Advantage, is an option run by Medicare-approved private insurance companies. If you choose to join a Medicare Advantage Plan, it will provide coverage for everything included in Parts A and B. Most also cover prescription drugs, and there may be other benefits, typically with extra costs.
Part D is also optional. It helps cover the cost of prescription drugs, including recommended vaccines.
YOU MIGHT ALSO LIKE: Our Healthy Aging Section

When should I sign up?
You can sign up starting three months before you turn 65 or after you become disabled. Coverage always begins on the first of the month. Your "Initial Enrollment Period" lasts for seven months altogether, ending three months after the month you turn 65. If you miss that window, you may run into penalties. This link may help you check your specific situation to find out when to sign up.
You'll also want to enroll in Medicare Part D before your 65th birthday, unless you're getting coverage from another source.
Once you're eligible for Medicare, coverage can't be denied.
If you continue working beyond age 65 and are covered by your employer's medical plan, or a union, as an active employee make sure you understand how that plan coordinates with Medicare.
Should I choose Medicare Advantage?
Medicare Advantage Plans usually have lower premiums but limit which hospitals and doctors you can see.
If you want to stick with your current doctors, you will have to ask them whether they take Medicare or are part of a Medicare Advantage Plan.
Both options have deductibles, copayments, and coinsurance, under which you pay a percentage of the bill.

You can switch between different Medicare Advantage Plans during specific time windows, called enrollment periods. You can also switch back to original Medicare.
If you're still working, check with your employer or union before you join a Medicare Advantage Plan. In some cases, you can lose the coverage it offers (including coverage for your family), and you may not be able to get it back.
To join a Medicare Advantage Plan, you'll need your Medicare number and the date your Part A or Part B coverage started. You'll need to visit a plan's website and either fill out a paper form, join online, or call.
This interactive website from Medicare will help you shop for Medicare Advantage Plans and prescription drug plans.
Be very careful not to give your personal information to people who call representing a private plan.
Should I buy a Medigap policy?
Medicare does not have a maximum for out-of-pocket costs. But with a Medigap policy, most of those costs are covered. As the name suggests, it should fill in gaps to pay the costs of services Medicare covers. In most states, there are 10 types of Medigap policies, offered by private insurers or groups like the AARP. Premiums vary considerably, based on your gender, age, health, whether you smoke, your location, and the company. This pamphlet provides a guide.
Medicare doesn't cover all medical needs. Even if you have a Medigap policy, you may have additional uncovered medical costs — for example for hearing aids, dental care, or health costs while traveling abroad.
Finally, don't confuse Medicare with Medicaid, as people often do. Medicaid is a state-run program that provides hospital and medical coverage for 80 million Americans with low incomes, including children enrolled in the separate Children's Health Insurance Program. Each state has its own rules about who is eligible and what is covered under Medicaid. Some people qualify for both Medicare and Medicaid.
YOU MIGHT ALSO LIKE: Is Long-Term Care Insurance Right for You?

Updated: &nbsp
January 20, 2022
Reviewed By: &nbsp
Christopher Nystuen, MD, MBA