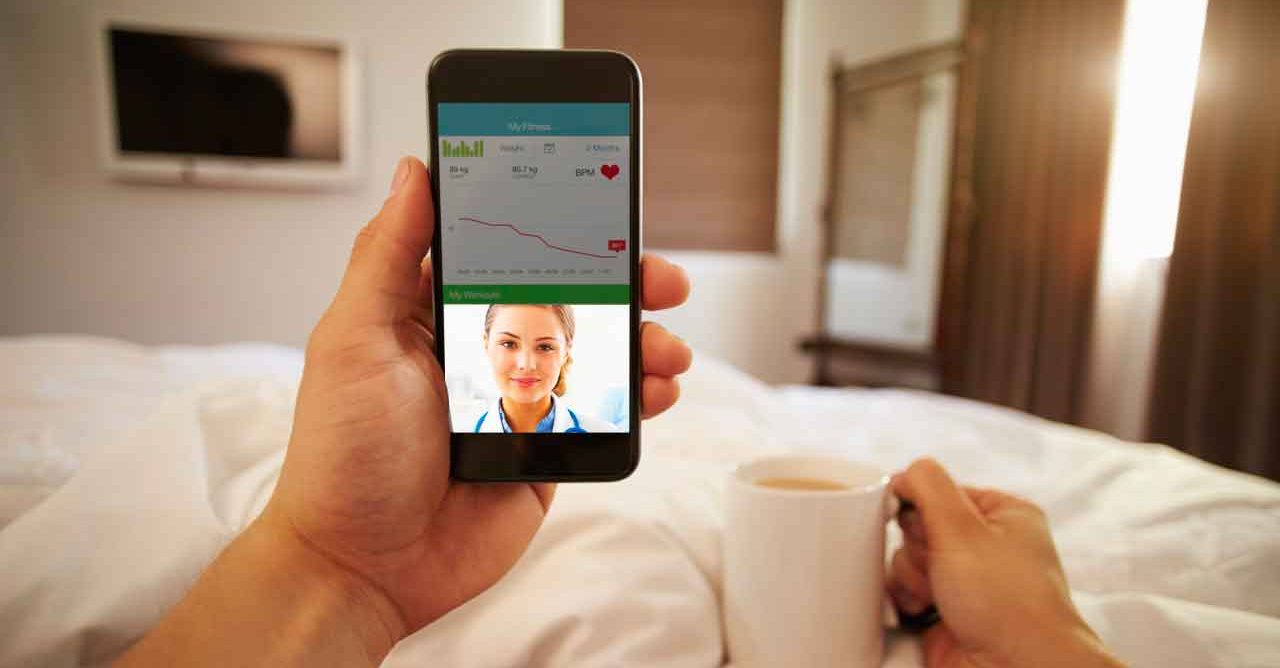 These consults work for simple ailments or follow-up questions after an office visit.
It had to happen. There are apps for banking, groceries, taxis, and car repair. Why not healthcare? 
With growing shortages of doctors, nurses, and allied health professionals such as physical therapists, you can actually see, telemedicine is particularly timely, says Ted Spooner, CEO of RespondWell, which provides at-home telerehabiltation using gaming technology that measures progress and make recommendations. 
YOU MIGHT ALSO LIKE Telemedicine for Palliative Care Goes Where Doctors or Patients Can't
"The number of early adapters in the healthcare system doing this is going up by the day," he adds. "You can already go on YouTube and find what to do after your surgery and find 50,000 videos. But that person doesn't know you, your gender, age, specific surgery or complications. 
"When you think about the range of conditions people are in, many people can be helped if you ask them the right questions and give them the right information or right actionable activity they can engage in." 
One type of smartphone app being called the "Uber" for medicine allows you to contact services that will send doctors out on a house call. They usually arrive within a half hour. 
The irony, of course, is that doctors once made house calls routinely. Eighty years ago house calls were 40 percent of all medical visits, according to the American Academy of Family Physicians. 
Thirty years ago, house calls constituted 1 percent of doctor visits because the entire healthcare system had adopted brick-and-mortar managed care driven by insurance carriers. 
"Convenient access to quality health care when you need it is a real problem," Toby Hervey, head of marketing and business development for Pager, told CNN. "We're using technology to make the house call — one of the best ways to get personal care — viable again."
The house call service is the brainchild of Uber co-founder Oscar Salazar, who saw a niche and filled it. 
YOU MIGHT ALSO LIKE: How to Work with Your Doctor
If you use Pager, it costs $50 for a first visit, $200 for a regular schedule of visits, and $100 for a full physical. 
Services like Pager appeal to everyone from busy mothers who don't want to take their babies out of the house to business people who don't have time to see a doctor during regular practice hours. 
Such services make sense because so much money and time is already wasted. More than one billion hours a year are lost by patients like you sitting in waiting rooms to see a doctor. In addition, more than 70 percent of emergency room (ER) visits could be handled by a primary care doctor. 
In writing about Pager, technology guru Shibani Joshi said the app "is proving a great solution for urgent health care needs, helping you to avoid a lengthy visit to an urgent care clinic." 
"Why wait until the doctor office opens in the morning or deal with horrific emergency rooms and the sordid crowds they attract?"
Since Pager opened shop, similar services with different fees have become available, so make sure you shop around. 
Other on-demand medical apps offer online consultations with doctors. Leading that charge has been television personality Dr. Phil McGraw, who launched Doctor on Demand (DOD) in 2013. Since then, as with house call services, business has boomed and diversified. There are plenty of apps to choose from. 
The online consultations are two-dimensional house calls on a computer, basically. With a selected app, you can have a real physician in front of you in minutes. 
About one million patients will do a webcam consult with a doctor in 2015, the American Telemedicine Association estimates. In May 2015, the huge health insurer United HealthCare said it would begin covering on-demand doctor televisits. 
A New York Times blogger, who said the "typical patient" is a working mother with children seeking quick help for common ailments, used it herself. Her daughter was treated in an ER for a broken nose, but once home she needed more advice. 
So, she set up a 15-minute video consultation with a DOD pediatrician, "who answered all my questions and saved me from another trip to the E.R.," she said. 
Some on-demand apps specialize. One specifically consults on skin conditions, one emphasizes question and answer sessions, and another focuses on women's health, including all issues related to procreation – before and after. 
Criticism of on-demand services, especially those on a computer, has centered on the lack of real contact, and that the apps open the door to – essentially – quacks. Research and caution can take care of the latter. 
The most important thing you should know is that these services aren't a replacement for traditional doctor visits, and they can't accomplish the range of care an in-person doctor working out of his practice can. 
But, as Spooner points out, with an aging American population and only about 2,500 certified geriatricians, many older adults will certainly be online patients. Ten thousand Americans turn 65 every day. On-demand apps can leverage both time and money for patients and doctors who otherwise would not be able to converse. 
YOU MIGHT ALSO LIKE: When Your Doctor Leaves Your Health Plan
Updated: &nbsp
April 06, 2020
Reviewed By: &nbsp
Janet O'Dell, RN