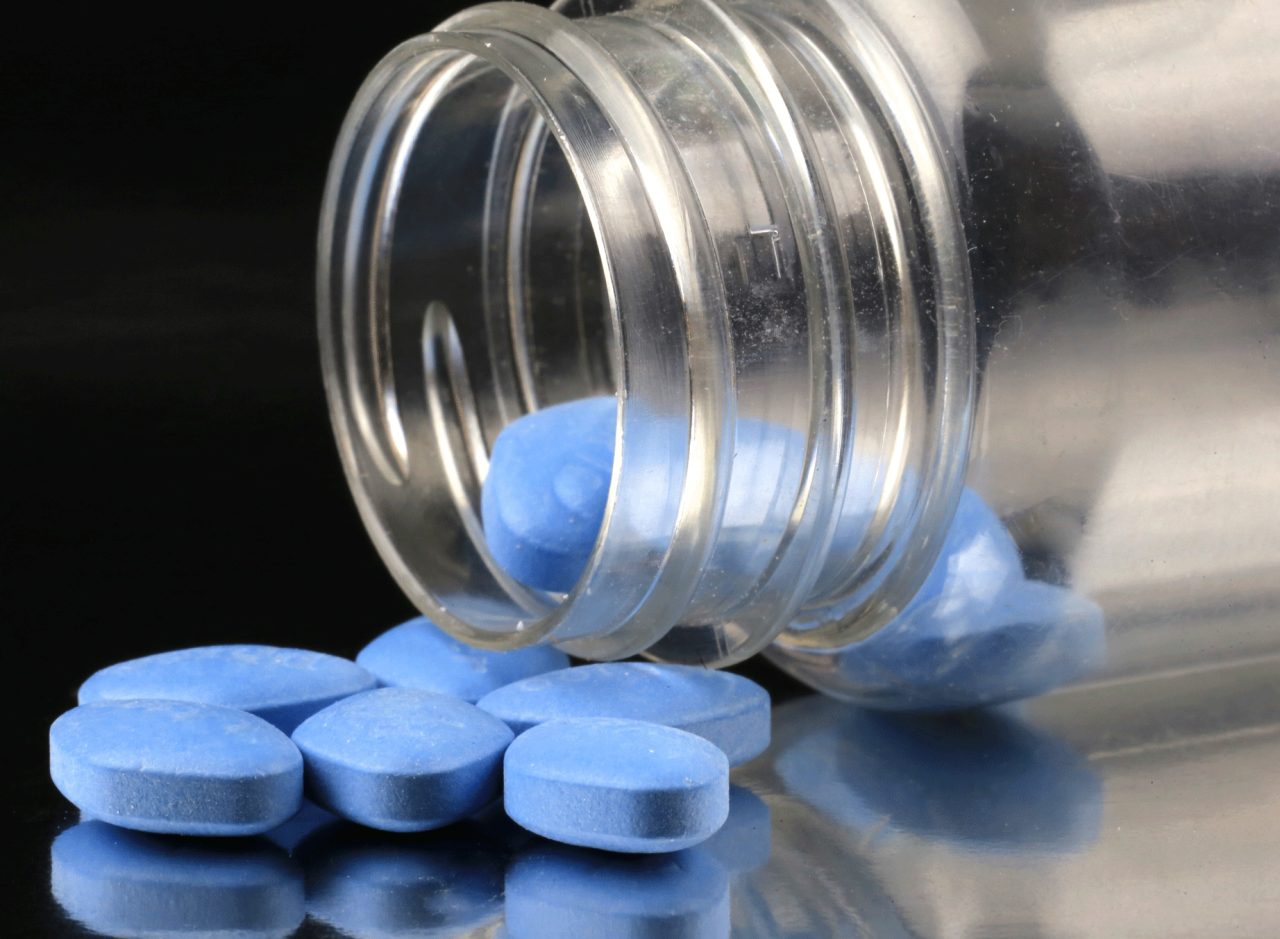 Researchers are finding evidence that the well-known impotence drug Viagra may help fight the most common form of dementia, Alzheimer's disease. Here's what you should know.
Millions of men have taken sildenafil (Viagra) since the famous blue pill came to market in 1988.
Now, analyzing a large database of records, a Cleveland Clinic research team has found that men who take Viagra are less likely to have Alzheimer's disease.
In addition, tests in cells suggest the drug targets proteins that are key to creating the illness.
That said, it's too soon to rush out and take the drug as brain protection.
YOU MIGHT ALSO LIKE: Can Chronic Gum Disease Cause Alzheimer's?
What is Viagra?
Sildenafil (Viagra) was designed to relax blood vessels around the heart, improving blood flow to treat angina, a type of chest pain. But when it was tested at Pfizer's laboratories in Kent, UK, male volunteers reported unprovoked, long-lasting erections. Further research revealed that the drug was improving blood flow in the artery within the penis. This led to a treatment for erectile dysfunction.
What else might sildenafil do? Repurposing an existing drug is faster and less expensive than creating one from scratch. One reason is that researchers have data on its safety at certain doses. Sildenafil is now used to treat pulmonary hypertension, a lung condition, in both men and women. Researchers have also been looking into its effects on vascular dementia, which occurs when poor blood flow damages the brain.
Alzheimer's might be the next application.
What is dementia?
Many illnesses interfere with memory so significantly that they hamper daily function. Alzheimer's is the most common one. It first becomes apparent as short-term memory loss. Over time, patients may suffer from personality changes and behave inappropriately.
Viagra vs. other medications
The research team was led by by Feixiong Cheng, of Cleveland Clinic's Genomic Medicine Institute, a computational biologist who has previously analyzed how using large data sets could help find existing drugs to address COVID-19 and how to determine which pairs of drugs work best for high blood pressure.
The team has used a variety of methods to identify subgroups within the population with Alzheimer's.
Two types of proteins — called amyloid and tau proteins — are hallmarks of Alzheimer's brain changes. The team observed that the interplay between amyloid and tau was important and looked for existing drugs that affect their intersections as molecules. Sildenafil was the best candidate.
The team analyzed six years of records for 7.2 million patients, concluding that people who took sildenafil had a 69 percent lower risk of Alzheimer's.
It lowered Alzheimer's risk in people with coronary artery disease, hypertension, and type 2 diabetes, three illnesses common among Alzheimer's patients, as well as in people without those vulnerabilities.
Sildenafil had a much bigger impact than two other drugs that were being tried on Alzheimer's, the hypertension drug losartan and the diabetes medication metformin. It also beat diltiazem, another hypertension drug, and glimepiride, another diabetes drug. (Alzheimer's has sometimes been described as "diabetes of the brain," or type 3 diabetes.)
What the Cleveland Clinic team determined was practical evidence, but how might Viagra have its effect? The researchers tested high doses of Viagra on tissues in lab experiments, using stem cells. It saw that the drug boosted the growth of brain cells and cut the accumulation of tau proteins.
Clinical trials will be the next step to test the effectiveness of the drug for patients with Alzheimer's and whether it does reduce your risk for developing the disease. Many drugs seemingly having promise to fight the condition have failed to show results during clinical trials. But the answer should come as quickly as possible because of the strong demand for an Alzheimer's drug with a long record of safety.
Updated: &nbsp
September 19, 2022
Reviewed By: &nbsp
Janet O'Dell, RN