RECIPES
Easy Healthy Dinner Recipes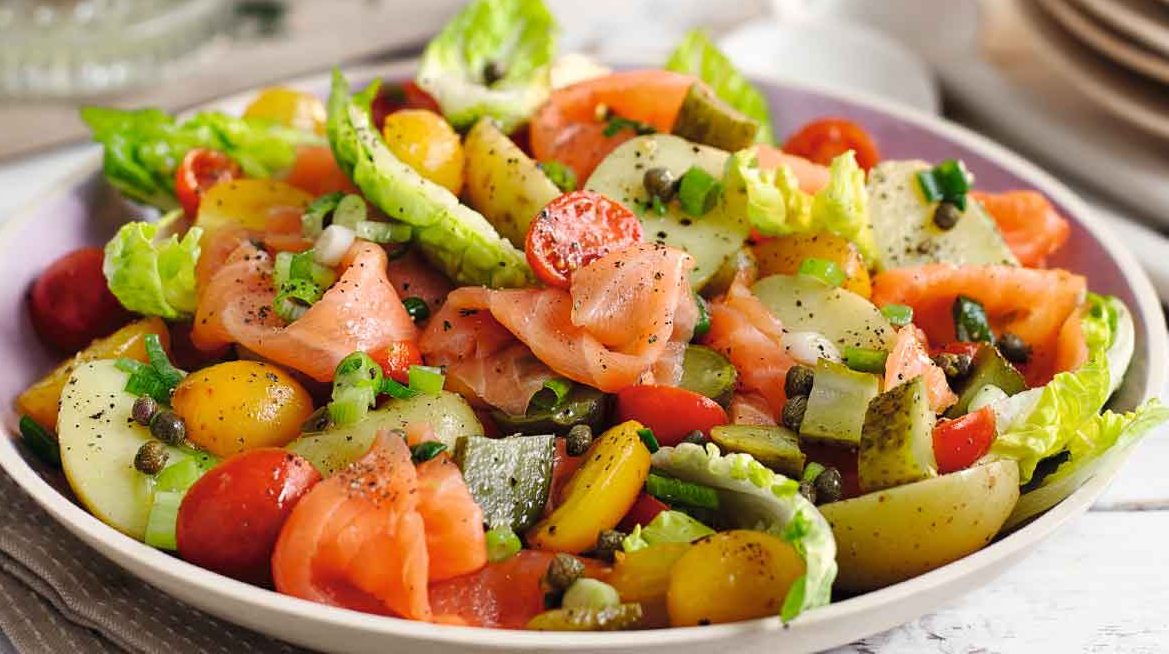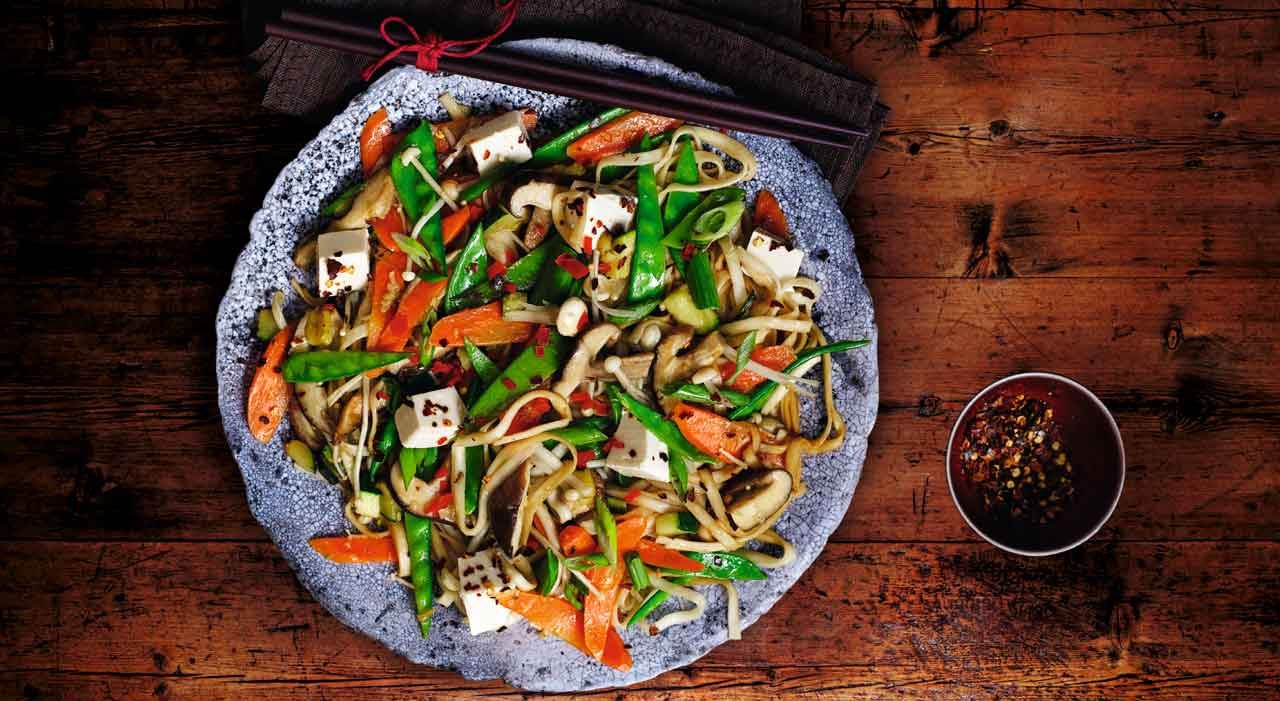 Stir-frying food uses very little oil, which makes the food low in fat and calories. Tofu is low in fat, contains no cholesterol, and is rich in protein, iron, and calcium. This recipe, which serves 4 and takes 30 minutes to make, is from Slimming World.
Ingredients
Pinch of salt to a large pot of water
¾ pound of dried udon noodles
1 (12 ounce) box of firm tofu
1 tablespoon of olive oil
1 inch piece of peeled and grated fresh ginger
1 garlic clove, minced
½ red chili pepper, seeded and minced
¼ pound each of shiitake and enoki mushrooms, sliced
1 medium zucchini, diced
1 large carrot, peeled and sliced diagonally
¼ pound snow peas, trimmed with the strings removed. Cut in half lengthwise
6 scallions, thinly sliced
1 tablespoons soy sauce (low sodium)
Directions

Bring a large pot of water to boil and add a pinch of salt. Once it boils, add the noodles and cook according to the directions on the package. Drain. Return noodles to pot, covered to keep warm.
Drain the tofu and cut into 1 inch chunks.
Add olive oil to a nonstick wok or deep skillet and place over medium heat. Add the ginger, chili, and garlic. Stir fry for 30 seconds.
Add the mushrooms, zucchini, carrot, and snow peas. Stir-fry for 3 minutes or until vegetables become tender.
Add the scallions and soy sauce. Stir-fry for 3 minutes.
If your pan gets dry, add 2 tablespoons of water.
Add the drained noodles, tofu and one more teaspoon of water and stir-fry for another minute to heat everything up.
Dish out onto plates and top with scallions.
Prep time is just 15 minutes. The slow cooker does most of the work. This serves 8 and, if you put your slow cooker on high, it will be done in 4 hours. Use boneless skinless chicken breasts, which are low in fat. The pineapple is loaded with vitamin C.
Ingredients
2 pounds of boneless, skinless chicken breasts
1 (16-ounce) jar of tomato salsa (This can be hot, medium, or mild.)
1 20-ounce can of pineapple chunks in 100 percent juice
3 medium sized zucchini, diced
Directions

Place the chicken in the bottom of your slow cooker and cover with salsa. Cook on high for 4 hours. Shred the chicken.
Add the pineapple, 2/3 cup of the juice, and zucchini to the slow cooker for an additional 30 minutes or until the zucchini is soft.
YOU MIGHT ALSO LIKE: For More Easy Healthy Dinner Recipes, click here
Updated: &nbsp
April 09, 2020
Reviewed By: &nbsp
Janet O'Dell, RN