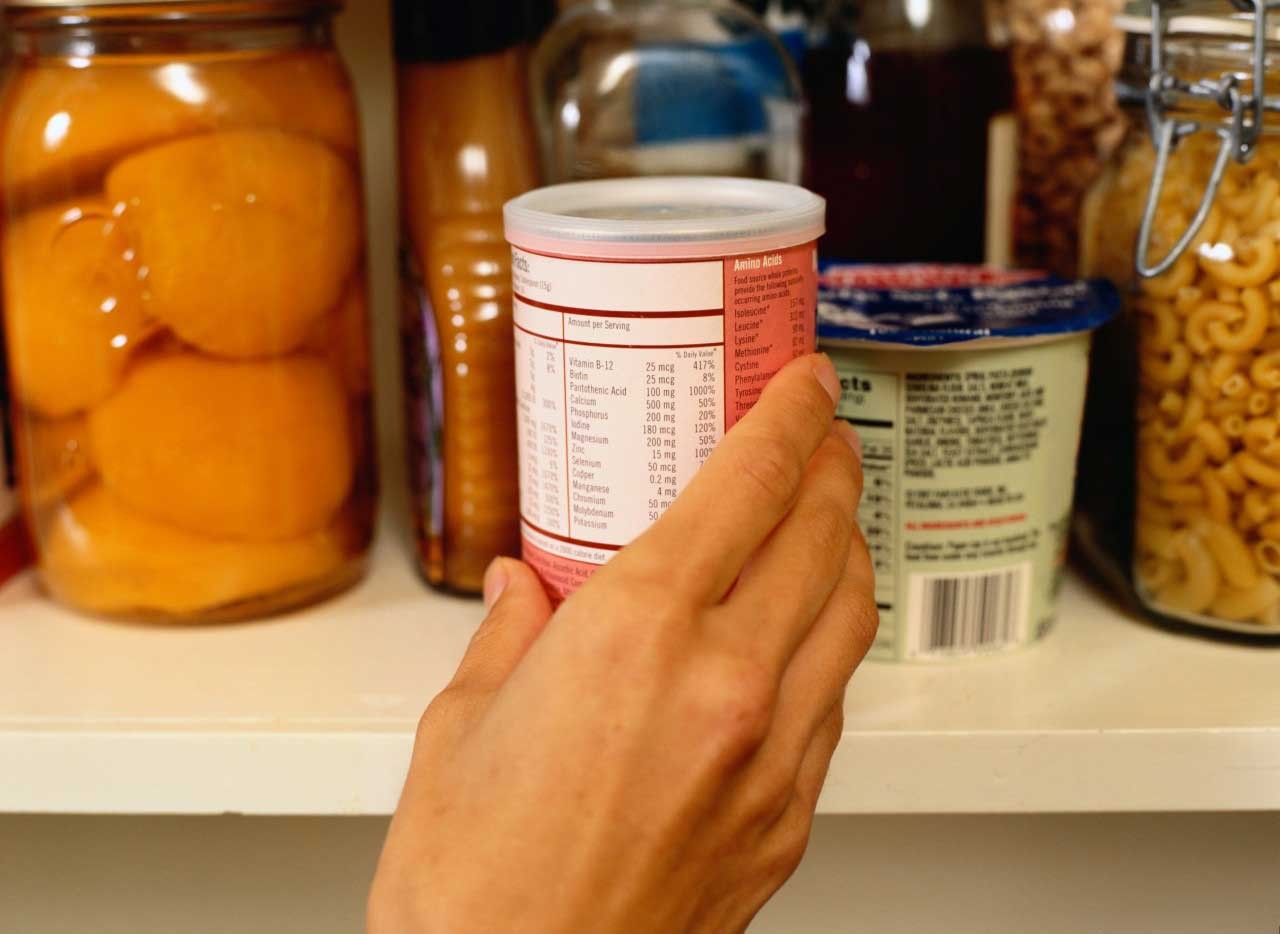 Whether preparing for winter, a natural disaster, or simply trying to avoid constant trips to the store, there are some things no pantry should be without.
When my refrigerator recently died, I was thankful to have a fairly well-stocked pantry for alternatives after I used up my fresh ingredients. Having a well-stocked pantry can be a time-saver when you need to put together a quick meal and can't get to the store.
Having some basic staples on hand can also make the difference between panic and a measure of security when facing down an ice or snow storm, or being cut off by wildfires, an earthquake, or other natural disaster.
YOU MIGHT ALSO LIKE: Is Your Cupboard Slowly Killing You?
When the fresh fruits and vegetables of the season come to an end and the unpredictable weather of the winter months draws near, it's a good time to take inventory of what you have on-hand, and stock up some basics that will keep you and your family food secure no matter the circumstances.
One of the things that may limit how much you stock up is space. If you're fortunate enough to have a large pantry or space in your basement, you can take advantage of buying in bulk, which is more economical and allows you to stock more food to last longer. You can also watch for things to go on sale and stock up when prices are lower. Store your goods in screw-top glass jars or other tight-sealing containers and keep them in a cool, dark place. Keep a list on the container of the most recent date you replenished the item.
Also consider how many people you are feeding. Many non-perishables do not last indefinitely. Buy only as much as you will eat by the expiration date, then restock your supply. (Even then, you can eat many foods beyond the expiration date.) Make sure you eat the oldest items first. Here are some basics that will help you pull together a meal in a pinch. Of course, you'll want to tailor your pantry to your family's tastes.
Canned or jarred items
Beans: navy, black, chickpeas, cannellini
Broth: chicken, vegetable, beef
Canned tomatoes: different varieties
Fruit: Apple sauce, peaches, mandarin oranges
Meat and fish: tuna, chicken, salmon, anchovies
Milk: evaporated, sweetened condensed, coconut
Olives, capers
Nut butters: Peanut, almond, cashew
Pasta sauce
Pickles
Roasted green chilies or chipotles in adobo
Salsa
Tomato paste
Vegetables: corn, peas
Pasta, grains, and legumes
Barley
Farrow
Lentils
Oats: rolled, steel-cut
Quinoa
Pasta: choose a variety
Rice: brown, white, wild
Split peas
Basics for baking and other needs
Baking powder
Baking soda
Breadcrumbs: Italian and panko
Chocolate: unsweetened cocoa powder, chips, baking bars
Flour
Honey
Maple syrup
Salt
Sugar: all varieties
Vanilla
Oils, seasonings, and flavorings
Basil
Bay leaves
Celery salt
Chili powder
Cinnamon
Curry powder
Fennel or dill seedGarlic powder
Ground cloves
Ground cumin
Ground ginger
Oil: olive, vegetable, sesame
Oregano
Paprika: sweet and smoked
Peppers: black peppercorns, red pepper flakes, cayenne pepper
Rosemary
Thyme
Vinegars: apple cider, balsamic, red wine, rice
Miscellaneous
Breakfast cereal
Crackers: choose a variety
Chips: potato and tortilla
Dried fruit
Popcorn
Condiments
These items can stay in your pantry until opened:
Jams and jellies
Ketchup
Mayonnaise
Mustard: Dijon, whole grain
Horseradish
Hot sauce: Tabasco, Sriracha, sambal
Worcestershire sauce
Soy sauce or tamari
You can add many other things to this list. These items will supplement fresh fruits and vegetables and things you have in your freezer on nights when you want to use what you already have to get dinner on the table.
In an emergency
For emergency preparedness there are different recommendations for how long you should stock your food supply to last. A minimum is three days, but the Federal Emergency Management Association and the Red Cross recommend two weeks. (It's an even better idea to have up to a month's worth of food for each person in your family on hand.) According to their emergency preparedness guide, foods should be used and replaced by their expiration date or within the following times:
Six months
| | |
| --- | --- |
| Boxed powdered milk |           Dry, crisp crackers |
| Dried fruit  |           Instant potatoes |
One year
| | |
| --- | --- |
| Canned meat and vegetable soups  |           Jelly |
| Canned fruits, fruit juices, and vegetables |           Peanut butter |
| Ready-to-eat cereals |           Hard candy and canned nuts |
| Uncooked instant cereals |           Vitamins |
May be stored indefinitely
Keep the following items in a dark, cool place in tightly closed, re-sealable containers:
| | | |
| --- | --- | --- |
| Salt  |           White rice |            Dried bouillon products |
| Pasta  |           Vegetable oil |            Soy sauce (unopened) |
| Honey  |           Baking powder |            Distilled white vinegar |
| Corn starch |            Sugar (all kinds) |            Instant coffee |
| Corn syrup |            Vanilla extract  |           Hard liquor |
Additional considerations
Don't forget a can opener! In an emergency or power outage you want to be sure you can open those cans of food. And if you don't have a means to cook, you can eat these foods right out of the can.
Water! If your motivation is emergency planning, store a gallon a day for each person. This doesn't include what you might need for cooking, so depending on the contents of your pantry you may need more to prepare things like rice and split peas.
Whether for an emergency or just making a large batch of food, consider storage containers. If you're making daily lunches or freezing small batches, you'll need storage options. If you bake, you may want to stock up on waxed paper, parchment paper, tin foil, plastic wrap, and zippered storage bags.
Keep in mind you don't have to get everything all at once. With a little planning and a few dollars each week, you can prepare yourself to put together a last-minute family meal or wait out the latest snowstorm.
Updated: &nbsp
October 12, 2015
Reviewed By: &nbsp
Janet O'Dell, RN