NUTRITION
How to Shop for Food Locally or Online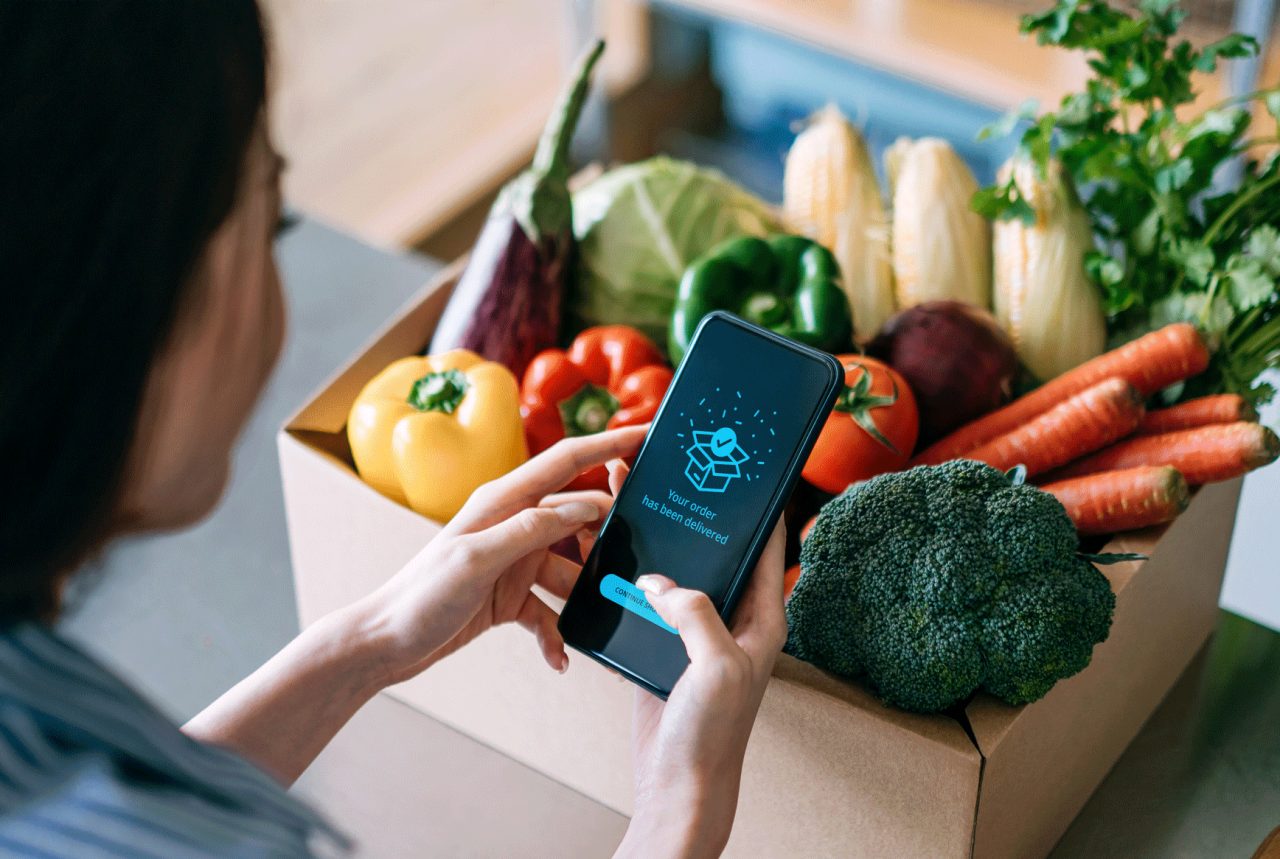 If you are buying food online or visiting supermarkets less often, you might rethink which of your local options is the best.
This is an odd time for supermarkets. For consumers, it can be hard to get food if people are still taking steps to avoid COVID-19, hoping to find products because store shelves are empty, or trying to find cheaper products due to inflation.
But supermarkets are also being scrutinized more carefully. When you have to wait on long lines to enter or scramble online to find a delivery slot, you'd like to feel loyal to the food grocery you choose.
YOU MIGHT ALSO LIKE: How to Shop with Kids and Stay Sane
Which supermarkets most please picky customers?
Last year, when Consumer Reports analyzed survey results from more than 75,000 of its members, a group that cares about its shopping choices, Trader Joe's was the only national chain to receive a top score for overall satisfaction.
The other popular stores were regional: Central Market in Texas, Wegmans in states from New York to North Carolina, Heinen's in Ohio and near Chicago, Gelson's markets in southern California, and Market Basket in the northeast.
The national chains Acme, Walmart, and Tops didn't do well in this survey. Whole Foods landed in the middle because of high prices. Walmart ranked better on prices but received low ratings for customer service.
In these pandemic times, cleanliness might be most important to you. But even last year, all of the top grocers for overall satisfaction also scored kudos for their appearance: bright lighting and gleaming floors and counters.
If you buy in person
Be prepared for a wait.
Before you go, check Google maps on a particular store to see how busy it is. Don't assume hours set aside for seniors will be the least crowded. Wednesday and Thursday at 10 a.m are a good time, Consumer Reports notes.
Bring a list and shop quickly.
What if frozen veggies are sold out?
It's easy to buy fresh produce and freeze it yourself in freezer bags. Corn, peas, broccoli, cauliflower, carrots, green beans, squash, spinach, kale, chard, and collards are all easy to freeze. If you freeze mushrooms, you should sauté them first.
If you have time, you can blanch your vegetables first, but it's not essential.
You can also freeze fresh fruit.
Put an extra layer of wrapping around meat, either heavy-duty aluminum foil or freezer wrap. Your goal is to keep out air.
When it comes to fish, if you can't buy it frozen in the store go online. Most of the fish you see in U.S. stores unfrozen has been frozen, imported from far away, and thawed before you find it on a bed of ice. Re-freezing isn't a great idea.
What if you shop online?
Online shopping services are in boom times. Savvy shoppers have developed strategies suited to their area.
Some tips
Plan ahead. When shopping online or with an app, load your cart long before your need the food. Keep up two carts at once online at different services while checking for a delivery slot. You can get your basics that way, filling one order and updating the other cart before a slot opens up there as well. Satisfy a craving or impulse with in-person shopping.
Specify substitutions or let an in-store shopper "Use Best Judgment." Say which orders are most important to you, if the app allows. But don't be unreasonable and ask for 24 rolls of toilet paper. Tip in-store shoppers and try to develop a relationship with one.
Try curbside or parking lot pickups. This may be an option at supermarkets and grocers.
If you're having trouble finding groceries at your favorite stores, look into other options. Drug stores and many home-goods stores carry food, but be aware of price markups. Some restaurants and restaurant suppliers have become pop-up markets. Also consider farmer's markets and CSA's. The term, short for community supported agriculture, often refers to an organization that delivers food to members, or schedules pick-ups at farmer's markets, directly from local farms. They often work through local religious institutions and local farms.
Online delivery options. You can open accounts for recurring deliveries with Thrive Market, Misfits Markets, and several other services.
Check your local newspaper, TV station, or local social media sites like NextDoor, Patch, or a town Facebook page to learn about evolving options.
YOU MIGHT ALSO LIKE: Our Nutrition section
Updated: &nbsp
May 09, 2022
Reviewed By: &nbsp
Janet O'Dell, RN