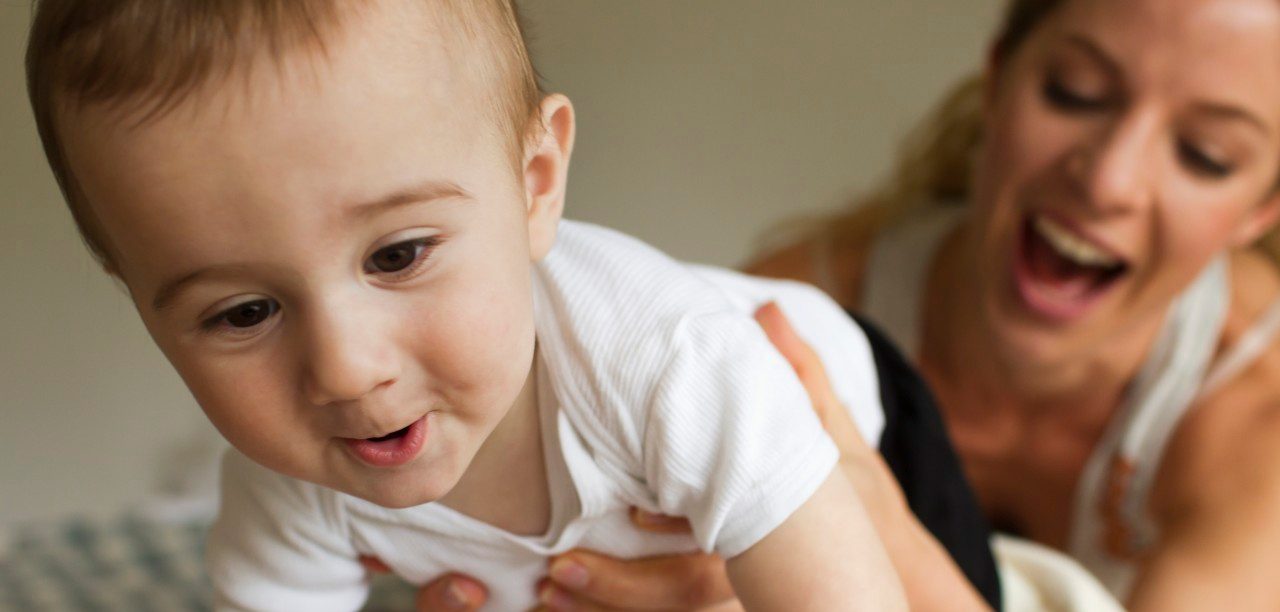 I may still look like a teenage young straight out of MTV's show 16 and Pregnant or the baby sitter as I browse the grocery isles with three to five kids depending on the time of day — I'm told I will appreciate this one day. But, in fact, I'm about to celebrate my thirtieth birthday.
I'm not sure how I really feel about that yet.
YOU MIGHT ALSO LIKE: Will I Ever Feel Done?
Mostly, I'm in shock at the speed of the past 10 years. Wasn't I just in college figuring out how to launch this life of mine into womanhood? Wasn't my oldest just last week learning to crawl at my feet as I wrote research papers? Now, I've experienced that many times over, but instead of research papers I'm writing articles with my youngest at my feet doing the pre-crawling yoga poses. Wasn't I just learning this all important role, growing myself as my oldest grew? Now, she's 10, approaching her teenage years rapidly and I'm approaching thirty. She's approaching puberty and I'm approaching — gulp — aging. Like, I need to start looking into wrinkle cream and eating more collagen soon.
Truthfully, I have always felt like an old soul inside. Maybe that's why even though we were all surprised with our earlier-than-ideal arrival of our oldest, I was excited to settle into the wife and mommy role. I felt like I was thirty years old in a nineteen-year-old body. Once I graduated college at 22, I felt like I really lived the thirty-year-old life in a twenty-year-old body, with two kids, a husband, and a mortgage — while my college friends around me were nowhere near thinking of babies or even marriage. Most of my close mom friends were actually in their thirties at the time. The "older" moms understood me and where I was in my season of life. They were mentors in a sense, yet it was a level playing field with our kids being the same ages and our marriages roughly the same amount of years.
Now, I feel like I'm finally approaching the age I'm meant to be, like the outer me is catching up with the inner me.
While my life is far more chaotic and filled with more babies than I ever imagined 10 years ago as I embarked on this motherhood journey, I'm also excited. I've officially spent my entire 20s growing and nourishing babies. Five pregnancies, five little nurslings.
Now, it is time to nourish myself.
Each of my children grow more independent by the day, and now I can focus a little more on me and my own goals. After so many babies, I'm left with a body that is showing its wear of a decade of giving and growing. My time and marriage also reflects that, with deficiencies in areas because I've had to constantly meet little people's needs around the clock. Which, of course, is simply part of the motherhood job description, and that's okay. However, with more independence from them I can reclaim and rediscover pieces of who I am even more, as they will need me less and less. I can have more energy to focus on healthier foods to replenish physical nutrients, or have more bonafide date nights with my husband (and not just around our game table) to keep our marriage strong.
I can eat a meal while sitting down, or sleep a solid night through. I can meet my personal heart-fulfilling goals, like growing my writing career and traveling more. I can finally write my book.
Yes, turning thirty will be a good thing. I'm declaring it.
I'm also fully prepared to expect to not feel a bit different when the day actually arrives. After all, I'll still have many young kids screaming my name to get them food or wipe their tush. My birthday won't change that fact. However, surely, this new decade as a whole that my birthday will launch me into will be one with new types of adventures — and that I look forward to.
YOU MIGHT ALSO LIKE: The Love and Hate of Having Kids Close Together