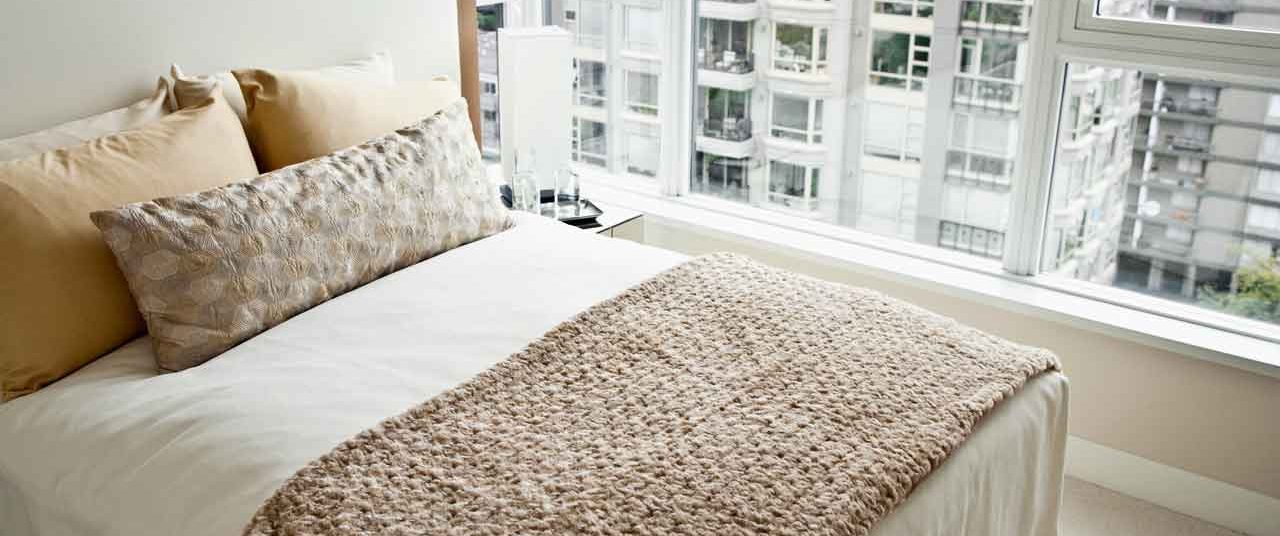 My family and I have been in our new house almost six months, and I still don't consider us to be "moved in." Though we are unpacked, we have a garage full of items waiting to be organized and sold off at a garage sale that I don't see happening in the near future. Our walls are bare, waiting for those perfect pieces of art to be found, purchased, and hung. While the daily living of life has left us with little time to tackle some of these transitional tasks, there is one in particular that I attended to almost as soon as we told the movers goodbye – acquiring new beds.
YOU MIGHT ALSO LIKE: Take a Tip from Your Teen – Get Some Sleep!
Like many couples, my husband I purchased a new bed when we bought our first house. We went with the nontraditional platform bed because we both liked firm mattresses. That bed, while aesthetically pleasing, was perhaps not the best purchase from a neck and back standpoint. By the time we took it with us to our second house, I was waking up with neck, shoulder, and back pain that had me hunched over and popping pain reliever. 
Saving up for a down payment precluded us from taking immediate and remedial mattress action. Once our finances settled down after purchasing the new house, finding and buying new beds became priority number-one. Given the fact that I hadn't been in a mattress store in 10-plus years, I headed to the internet to bone up on what was on the market. I knew I'd be bombarded with options and lingo once I walked into a store, and so I turned to Google as I did my pre-purchase legwork. 
My favorite websites included:
• The Definitive Guide to Buying a Mattress from Good Housekeeping
• Best Mattress Buying Guide from Consumer Reports
Once I had an idea of what I wanted, I took the plunge and went shopping with my husband. As with cars, I knew we could take advantage of sales if we went shopping over a holiday weekend; luckily, Labor Day proved to coincide with our shopping trip. I knew going in that I wanted a firm mattress, and that my husband – who can be a bit of a night sweater – would appreciate cooling technology. We chose a store recommended by friends and took the plunge. The experience, while time-consuming, was fairly stress-free. The salesman was very knowledgeable and let us take our time trying out mattresses. We were up front with our pricing requirements and he kept to those standards, which I appreciated. There's nothing more frustrating than feeling like you're the victim of a high-pressure sales pitch. We were in the store for about an hour – from front-door greeting to receipt in hand. We stayed on budget, had a pleasant experience in the store, and got exactly what we wanted. I'm happy to say I'm now pain-free in the mornings. I'll have to remind myself, though, not to wait to so long to buy another mattress. A good night's sleep is worth its weight in gold!
A few more tips:
• Ask friends and family for mattress store/brand recommendations.
• Read online reviews of the mattresses you think you might like.
• Ask about mail-in rebates, free delivery and return policies.
• Ask if they'll throw in a few pillows. We did and ended up taking home three!
YOU MIGHT ALSO LIKE: Getting Back into a Regular Fitness Routine