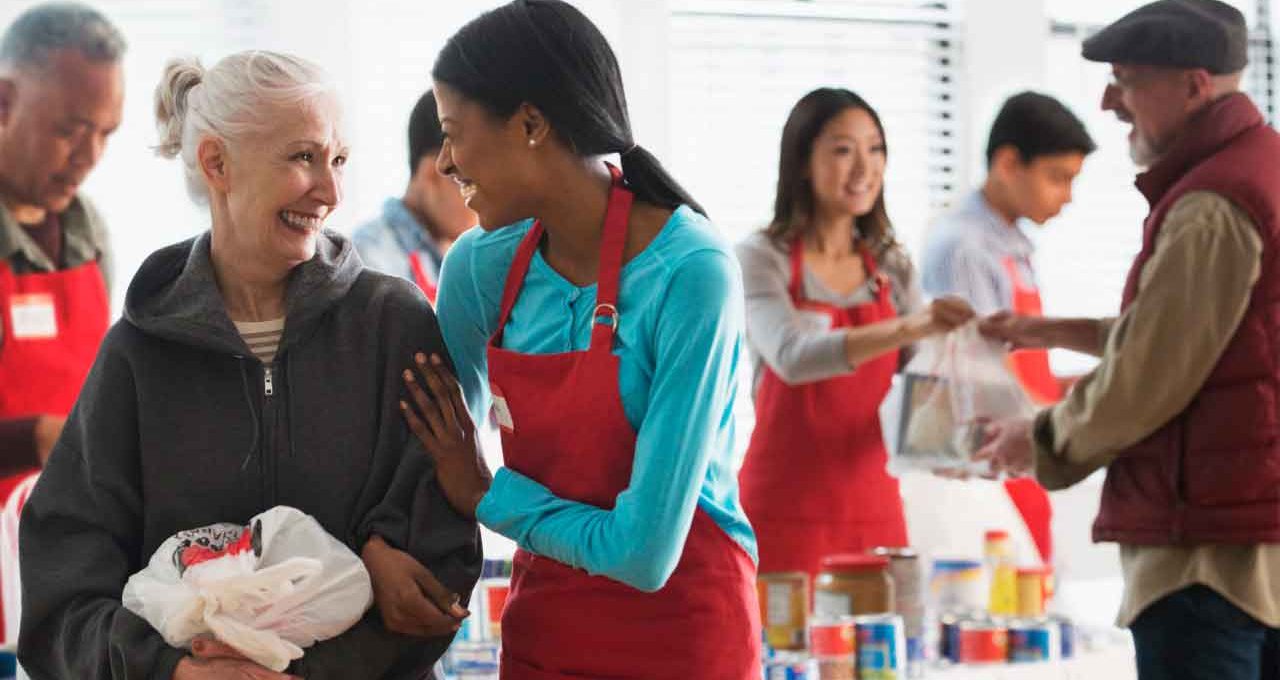 The clock is counting down to the start of a new year, and a new batch of resolutions that most will valiantly stick to for just a few weeks. I've always found resolutions to be a lesson in futility – so easy to think of and yet so hard to stick to after the first few weeks of consistency have worn off. I've tried them all – get more sleep, eat better, stress less …. you get the picture.
I'm going to try something a little different in 2016. Instead of making the resolution all about me, I'm going to make it all about others by upping my charitable giving – whether it be with my time, finances, or other resources. I've been blessed, over the past two years, to be a part of a church group that serves at a women's and children's shelter once a month. The experience of prepping, serving, and cleaning up dinner for nearly 150 residents is always humbling, and leaves me with a feeling of gratefulness that I'm eager to pass on. 
YOU MIGHT ALSO LIKE: Why Generosity Is Good For Your Health
The experience of serving others has opened my eyes to the benefits of doing good and giving back, so much so that I've "coerced" many of my professional colleagues into donating money to Watsi – a nonprofit crowdfunding site – as part of a holiday giving campaign that will ultimately see patients in need around the world receive much-needed healthcare. (It's amazing to me that technology can make charitable giving so easy. I don't know how mission trips were funded before PayPal!)
Giving back isn't just about warm fuzzies. It's also about setting what I hope is an inspiring example for my daughters, and – get this – taking advantage of actual, verifiable health benefits. According to the Cleveland Clinic, the "helper's high" is associated with lower blood pressure, increased self-esteem, less depression, longer life, and greater happiness. Researchers have also found a positive relationship between charitable giving and self-reported health status – perceived health improves as donations increase.
I highly encourage you to take the leap into charitable work. Start small with a house-wide purge of unnecessary goods that you can take to Goodwill, or a more local charity that will immediately benefit from your donation. Work your way up to volunteering at your local food pantry, shelter, or YMCA. (Our Y was desperately in need of donations of food and time for its lunch delivery program for school-aged children during the holiday break.) Becoming a fixture at your charity of choice will undoubtedly lead to new friendships, a greater sense of purpose, and yes, even better sleep. 
Opportunities for doing good and giving back abound. Once you dip your toe into the waters of charitable giving, you'll find that your eyes, ears, and heart are more attuned to meeting the needs of others every day. And there's a good chance you just might become healthier in the process, too. Best of luck with whatever resolution you choose to stick with in 2016. Happy New Year!