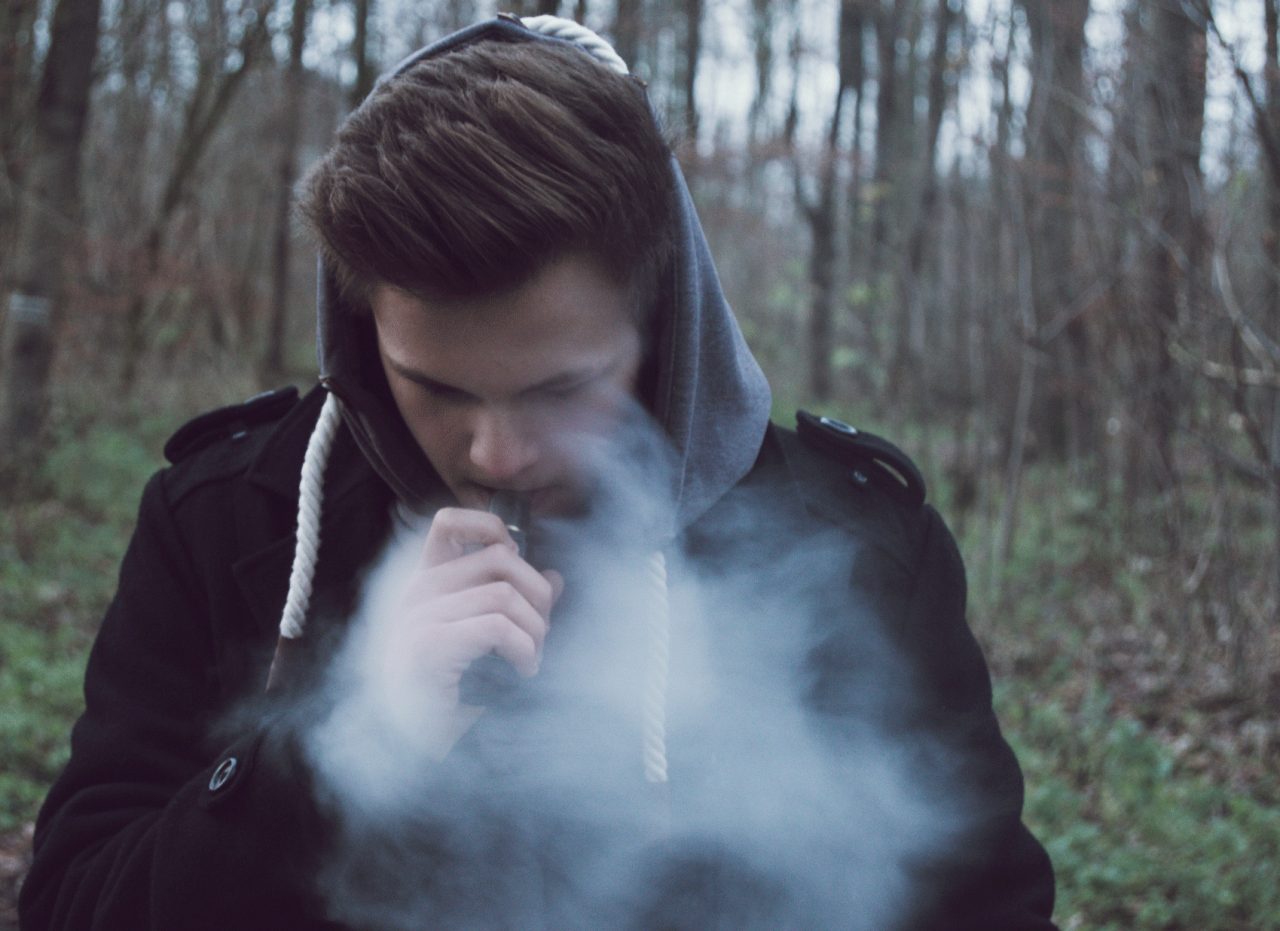 For the second year in a row, teenaged use of e-cigarettes fell, according to a report. But vaping, invented as an alternative to smoking, may surge again.
First the good news: teens are vaping less, according to a yearly government survey.
Now the bad news: more than 2 million high school and middle school students vape, and more than a quarter — 27 percent — of that group vape every day, according to one 2021 report.
YOU MIGHT ALSO LIKE: Vaping Addiction Warning
What are e-cigarettes or vapes?
Most e-cigarettes are electronic and must be charged. Some types of disposable vapes are sold in convenience stores pre-charged. They provide nicotine in a vapor without the carcinogens from burning tobacco. When they came on the market in the United States in the early 2000s, they were marketed to help adult smokers quit or minimize lung damage.
The U.S. Food and Drug Administration (FDA) has accepted that argument, announcing in October that it had evaluated the evidence and approved marketing of three new electronic tobacco-flavored products.
Vaping had another effect: It became fashionable among teens who had never smoked. In the 2021 report, 11.3 percent of high school students said that they vape — down from 19.6 percent in 2020.
Some of the reasons for the drop are temporary: Young people had less access to retail stores that sell vaping products when attending school online. Also, vaping is a highly social behavior; teens most often vape because a friend or family member does. If you mainly vaped after school or at social events, there was less pressure to do so during the COVID-19 shutdowns.
Because this year's survey was online, rather than in school, it may not show a true trend.
Anti-vaping education campaigns and an FDA ban on flavored pods, however, also seem to have had an effect.
Flavors remain popular among teens
Nearly 85 percent of teens use disposable e-cigarettes that contain vapor made to taste like fruit, mint, menthol, or other flavors.
These flavors remain legal, in a regulatory loophole. A year ago, most teens used flavored pods for refillable e-cigarettes, and the most popular brand was Juul. When the FDA banned flavored pods in early 2020, to protect teens, many flavored vape products were (and are) still available. Puff Bars, which sells a range of flavors in a disposable product, become the top-seller.
What are the dangers of vaping?
Young people tend to think vaping is harmless, mainly because products don't contain carcinogens. But it is, in fact, harmful in several ways.
The dangers of nicotine
Most vapes contain nicotine. As a teen, your brain is still developing, which makes you especially prone to nicotine addiction. A teen can experience cravings and become anxious and depressed. Vaping may aggravate vulnerability to mental health disorders in young people. Studies with teens also show that nicotine can interfere with memory and attention. Withdrawal symptoms when you try to quit include shaky hands, mood swings, and morning headaches.
This addiction plays out over time. Vapers are over four times more likely to subsequently become cigarette smokers than non-vapers. Some end up both vaping and smoking.
Vapes can contain toxic chemicals
Even if you use a product without nicotine, you are exposed to dangerous chemicals. Some users experience coughing and wheezing, nausea, vomiting, headache, and dizziness.
E-liquids, made primarily from propylene glycol and glycerol, break down into substances linked to lung damage and cancer. In 2019, the country saw an outbreak of severe lung injuries linked to vaping. Thousands of people developed the problem; dozens have died. The main cause may be vitamin E acetate, a chemical added to some products.
Among people who use only e-cigarettes, they increase their lung disease risk by about 30 percent, according to one large study.
Because of these dangers, anti-vaping groups are calling for the FDA to close the loophole allowing for disposables and ban all flavored products.
YOU MIGHT ALSO LIKE: Our Smoking section
Updated: &nbsp
June 29, 2022
Reviewed By: &nbsp
Janet O'Dell, RN