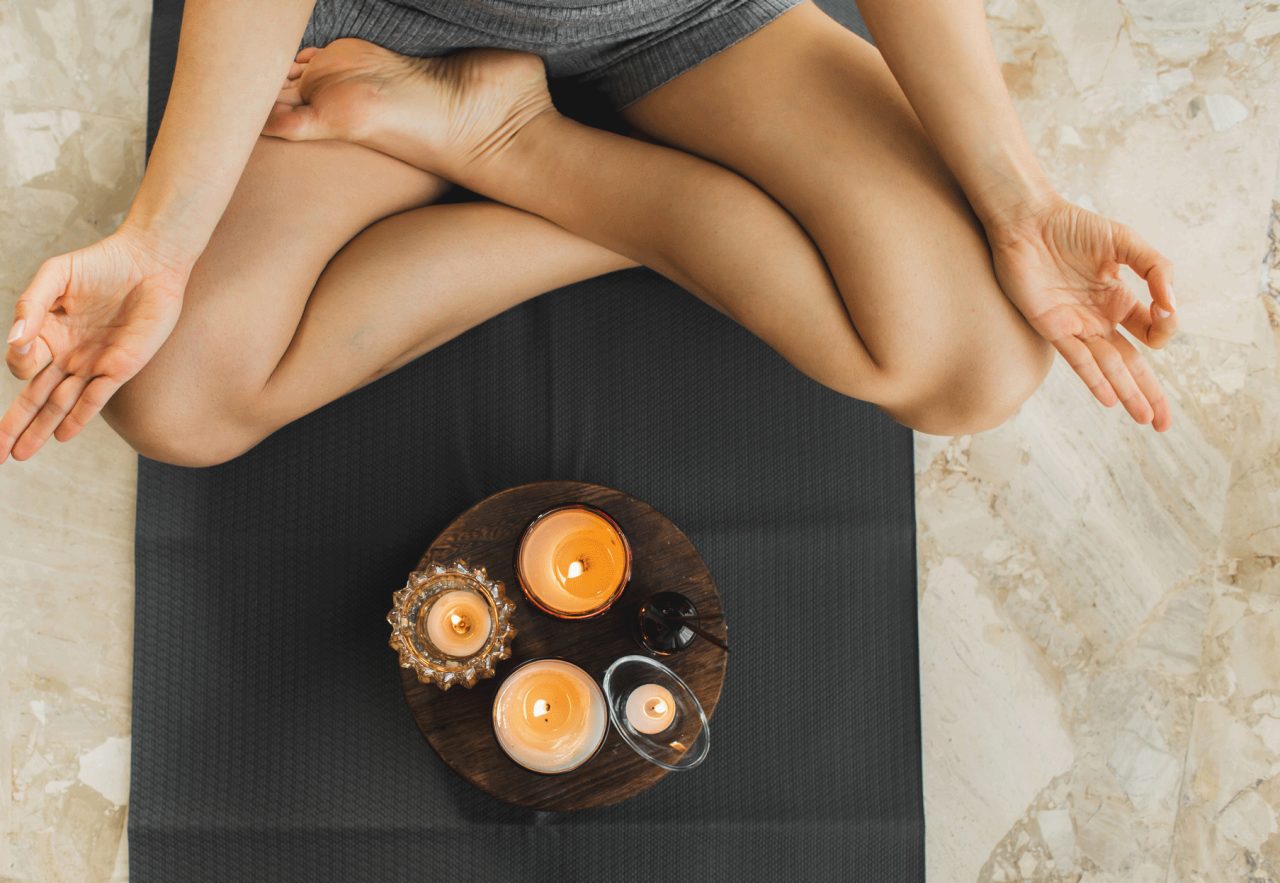 Americans are increasingly focusing on mind-body self-care to improve their wellness, making healthy lifestyle choices and monitoring for potential health problems.
The COVID-19 pandemic radically changed our health and how we manage it, in ways both negative and positive. On the one hand, Americans are struggling more with substance use, anxiety, and depression. On the other, those challenges have made many of us reevaluate our health practices for the better.
When tech platform Mindbody surveyed more than 17,000 Americans, they discovered that 75 percent of people viewed their wellness as being more important than ever. Their responses reflect a growing need to look after ourselves and make better choices about our health.
YOU MIGHT ALSO LIKE: What Is Mindfulness Meditation?
What is self-care?
Self-care is a collection of practices meant to improve our physical and mental well-being and help us live longer, healthier lives. Essentially, you're in the driver's seat when it comes to managing your health.
According to the Global Self-Care Federation, self-care involves:
Making healthy lifestyle choices, such as eating a balanced diet and exercising
Avoiding unhealthy habits, like smoking and drinking excess alcohol
Monitoring yourself for potential health problems
Recognizing symptoms and discussing them with your healthcare provider
Managing those symptoms alone and in partnership with medical professionals
Using medications responsibly
Why practice self-care?
For one thing, self-care is empowering. When you take control of your health, you can reshape your future. Avoiding common conditions like diabetes and heart disease could lead to a longer, quality life.
Improved health through self-care has economic benefits. Healthy people have lower medical costs. For example, a report from the Johns Hopkins Bloomberg School of Public Health found that obese adults who lose weight could save between $18,000 and $31,000 over their lifetime.
Self-care keeps more people healthy and puts less of a  burden on an already strained healthcare system.
Self-care trends
Mindbody tracks wellness trends and has identified a few areas of self-care where Americans are increasingly focusing their money and energy.
Americans are communing with nature
Almost 40 percent of us are getting outside more, a practice that is linked with better mental health. One in four people surveyed said they go for nature walks or take part in forest bathing, a Japanese practice that involves immersing all five senses in the forest.
Creating a connection with nature doesn't necessarily require going outdoors. Almost 40 percent of those surveyed said they are embracing a more natural lifestyle overall, using holistic remedies and supplements and growing their own food.
Fitness is becoming less about weight loss and more about longevity
Fewer Americans are pushing their bodies to the limits with hardcore workouts designed to shred calories and sculpt muscles. Nearly 1 in 3 people said they're exercising to increase their lifespan rather than decrease their waistline. More than half are focused on functional fitness — workouts that support everyday activities like walking, bending, squatting, and pushing.
People are finding community through wellness organizations
The pandemic saw a migration from the office to remote work. Early on, in-person social gatherings also stopped. Increasingly, consumers began seeking connections through wellness companies. In addition to frequenting online communities, consumers are now flocking to places like spas or urban oases (green spaces within cities) to unwind and get social.
Beauty is back in business
In the early days of COVID, when beauty shops and spas were shuttered, people had to rely on do-it-yourself methods. Now, people are flooding back into these businesses. About 65 percent of consumers say that beauty services are an integral part of wellness, and 44 percent consider things like facials and hair care necessities. Millennials and Gen Z'ers are particularly keen on using beauty services.
What you can do
When life gets hectic, it's easy to put self-care on the back burner. Keep reminding yourself that your health matters.
Try these easy tips to get started on a self-care regimen:
Carry around a water bottle and sip it throughout the day.
Set aside 15 minutes a day to relax, practicing mediation, deep breathing, or yoga.
Learn how to say "no." Taking on too many commitments and suspending your boundaries can lead to stress.
Get up every 30 minutes while you work to do something active, even if you just walk a lap around your house.
Pamper yourself. Get a massage, facial, or manicure-pedicure.
Join a book club or other social group with people who share your interests.
Eat lunch outside in a park or your backyard.
Updated: &nbsp
June 08, 2023
Reviewed By: &nbsp
Janet O'Dell, RN