SENIOR CARE
Few Beds for Extra-Obese Patients in Nursing Homes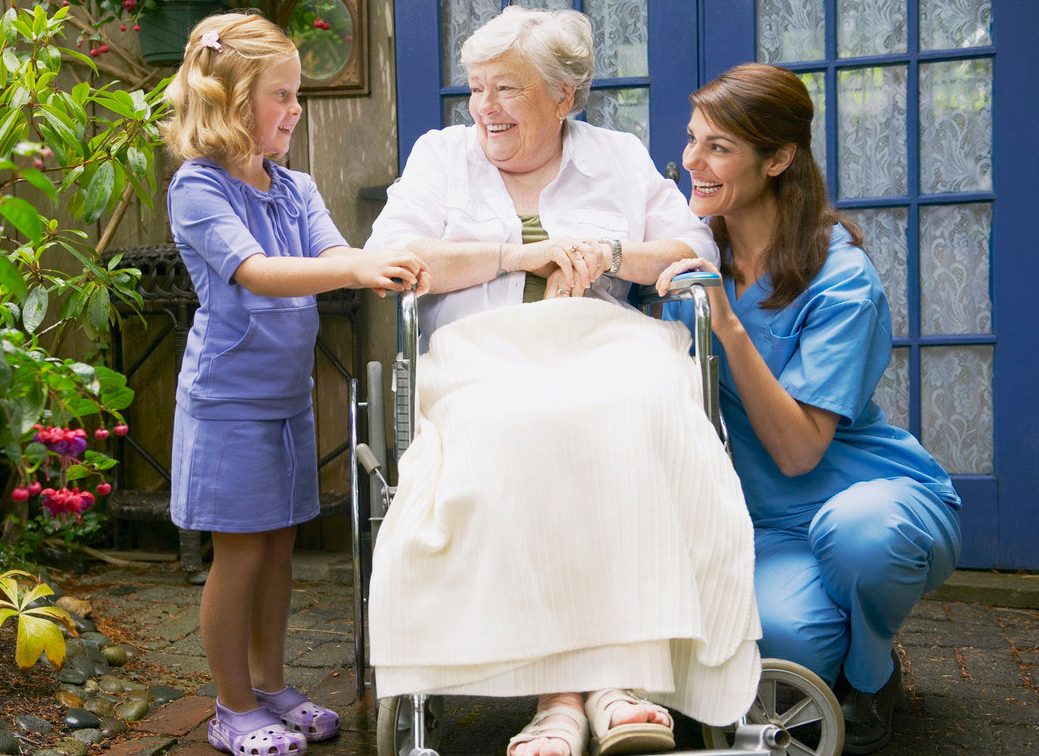 Patients may wait in a hospital for months.

More and more obese people need nursing home care. For the very biggest, it will be hard to find a spot.
Some are older, and will need care for the rest of their lives. Others are young and middle-aged adults in the hospital recovering from a stroke, injury, or other issues. If they were lighter, they could go home or to an assisted living facility, but the extra pounds make them less independent. Because nursing-home beds are scarce, they may stay in the hospital for months, or end up in a residence far away from their families.

YOU MIGHT ALSO LIKE: How to Keep Your Independence as You Age

Around the country, nursing homes routinely refuse to take obese patients. One of the nation's largest nursing-home chains, Genesis HealthCare, has closed its well-regarded program for the obese. If the patient needs physical therapy or wound care, the homes ask, "How many staff members does it take to turn the patient over? Where is the wound?"
The problem: Severely obese patients are expensive to care for, and nursing homes may have to absorb the costs. Obese people need more help throughout the day. One staffer can help a resident dress and sit in a chair within 15 minutes, but if the resident is severely obese, the same tasks can take an hour with two staffers. It is also harder to bathe these patients or get them quickly to the hospital in emergencies.
Older buildings may need wider door frames and new plumbing to fit extra-strong toilets. Although a standard hospital bed can handle 350 pounds, an extra-wide bed costs $5,000. Extremely obese patients need motorized lifts, larger wheelchairs, bedside commodes and shower chairs, and other extras like special blood pressure cuffs. Medicaid covers more than 60 percent of all nursing home residents — but it doesn't reimburse nursing homes for this specialized equipment.
The GlenShire Nursing and Rehabilitation Center in Illinois provided an extra-wide dialysis chair for one patient, but only after the patient filed a discrimination complaint through the federal Office for Civil Rights.

YOU MIGHT ALSO LIKE: More Patients Are Now 'Hospitalized' at Home

Nursing homes are gearing for even more phone calls seeking beds for the very heavy. According to the National Center for Health Statistics, more than one-third of adults ages 65 and older are obese — and one in 20 adults are considered extremely obese. The trend has been for the number of obese older men, in particular, to rise. Obese older adults are twice as likely to be admitted to a nursing home, often in part because they have type 2 diabetes. Obesity is a risk factor in a host of ailments that can send people in a downward spiral, including depression and dementia. Research shows that being obese in mid-life means you're more likely to eventually need nursing home care and to enter a home at a younger age.
Talk to heavy family members as soon as possible — caring for an obese parent or spouse at home can become overwhelming or dangerous, as one daughter wrote to caring.com, a website with services and information for caregivers: "Help! I don't know what to do. My father is 61 years old and weighs about 500 pounds….He can't stand, nor can he barely move. In the last 3 weeks, he has fallen five times and couldn't get up any of those times. He has had to call 911 each time to have them send the fire department to come lift him up. It's taken five people each time to lift him up.
"My mom has to bring all of his meals to him. My mother can't take it anymore — I fear she is close to having a mental breakdown….My father refuses to believe that his weight is a problem."

YOU MIGHT ALSO LIKE: Nursing Homes Take on Basic Medical Care

Updated: &nbsp
April 07, 2020
Reviewed By: &nbsp
Janet O'Dell, RN