CAREGIVING
Getting Help for Your Special Needs Child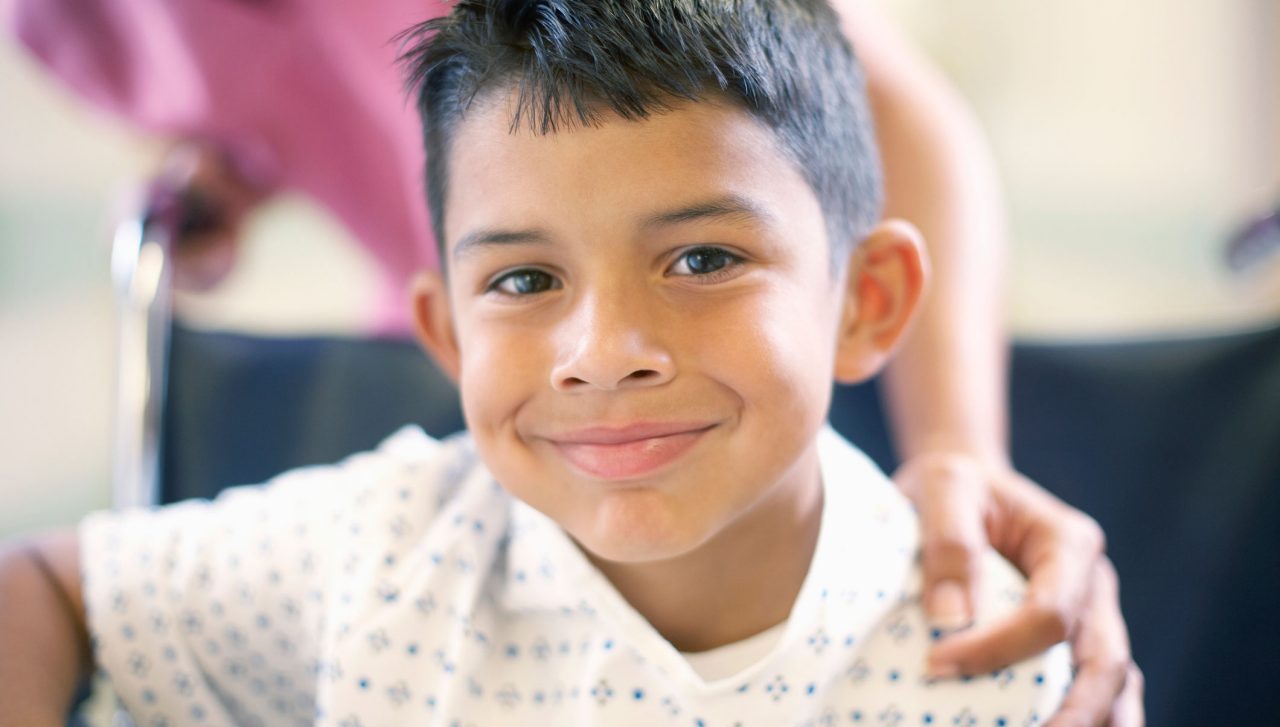 Services are available. You just need to know where to look.

The first thing all parents of special needs children should know is that you're not alone. It may, at times, feel that way, but help is available.

YOU MIGHT ALSO LIKE: How to Be a Better Person When Your Child has Autism
For Renee Dail, something was amiss when her son, Louis, wasn't pulling himself up at nine months or taking his first steps at one year. "He was missing those key developmental milestones," she said. "Other kids his age were starting to walk. Louis wasn't."
Watching her friends' children crawling, sitting up, walking, and following developmental milestones on cue was hard. Instead of getting too worried, she called her son's pediatrician, who told her that all children develop at different degrees and not to be bothered by it. Still, she wouldn't let it go.
A neighbor told her about her grandchild who experienced similar symptoms. "The one positive was knowing I wasn't alone," she said. "Most parents don't understand what's wrong and often think they are in a unique situation. We're not."
Her neighbor told her about early intervention programs that help children with developmental delays. Every state has programs where children are evaluated by social workers and medical personnel. Through her state's early intervention program, Dail was able to have her child evaluated by various early intervention specialists, such as speech therapists, occupational therapists, physical therapists, and others.
Dail's son needed an occupational therapist to help him with his fine motor skills. Like Dail's son, your child can get services provided under the Individuals with Disabilities Education Act. These services are often free or are available at a low cost.
Early intervention is for children from birth to age 3. Requirements for eligibility include having a developmental delay (where your child is far behind other children his age) or a specific health condition like hearing loss, birth defects, or a genetic disorder.
The types of services your child receives depend on where you live because services vary from state to state. The team of health experts working with your child will put an individualized family service plan together that lists all of the services your child will receive and the goals that they expect your child to meet.

YOU MIGHT ALSO LIKE: Caring for a Baby Born with a Defect

Once your child enters public school, a new team of teachers and social workers will make sure your child transitions with ease. They will put an individualized education plan (IEP) together for your child. Like the individualized family service plan, the IEP lists goals that your child should achieve and all of the services he will receive in school. If your child is getting individualized family services, that team will advise you to contact the school about the IEP. If your child didn't get early intervention when he was younger, talk to your child's pediatrician and school so he can get an IEP now.
If your child is turned down for services, you can contact a lawyer. "It's important to speak up for your child to make sure he gets all the services he needs," Dail said. "I have two friends who fought their school district because they denied special services to their children. They both hired lawyers and won their cases. Now, their children have IEPs and the services they need."
Services tend to drop off once a child hits middle school, mostly because of lack of funding and also because school administrators believe that with early intervention your child will adjust and outgrow the need for such programs. Unfortunately, a number of children still need these services to succeed in school.
If special education services stop at a certain grade and you feel that your child still needs specialized education, you can talk to your school's special education department on the district level to see if he qualifies to be moved to a private special education school. These schools vary greatly. Some work with children with behavior problems. Others enroll students with learning disabilities. The way you'll know which school is right for your child is to do a lot of research. Check out special needs schools in and around your area, talk to the people who work there, and make an appointment for a site visit. If you think your child qualifies, the school will help you transfer your child.
Being the parent of a special needs child makes you an advocate so your child can get all of the services he needs.

YOU MIGHT ALSO LIKE: Caring for the Mentally Ill
Resources
Updated: &nbsp
April 07, 2020
Reviewed By: &nbsp
Janet O'Dell, RN