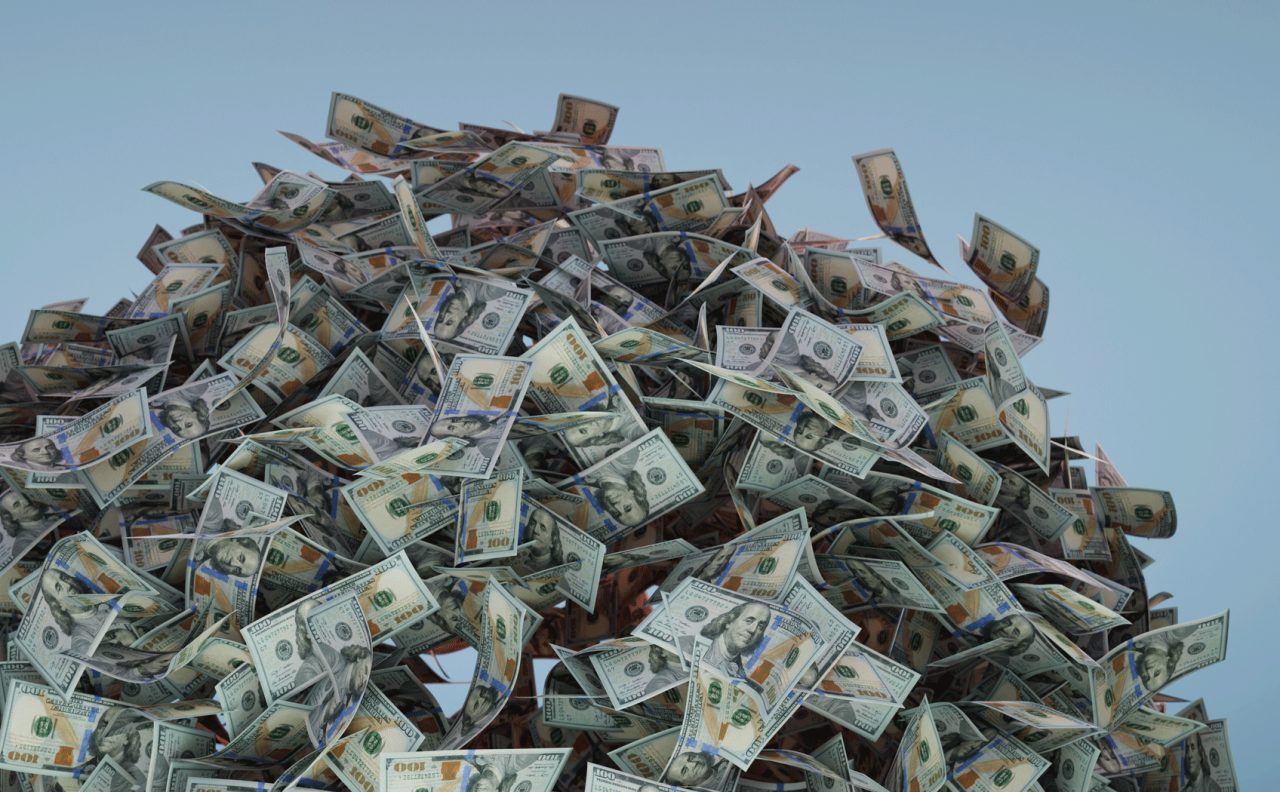 Even with insurance, healthcare costs remain out of reach for many Americans. Many are putting off and even forgoing medical care. Here's what you should know.
Healthcare in the United States is expensive. We spend an average of nearly $13,000 per person each year, about twice as much as other wealthy countries. Even though more than 60 percent of working adults have an employer-sponsored health insurance plan — and the majority say they're satisfied with their plan — coverage often isn't enough to buffer the rising costs of healthcare.
Many Americans can't afford the high price of medical visits and prescription drugs, according to an analysis published in the Journal of the American Medical Association (JAMA). Women, in particular, struggle under the weight of high medical bills.
Americans' collective medical debt totals nearly $200 billion. About half of people who report having medical debt owe more than $2,000, according to the Kaiser Family Foundation. Unpaid medical debt not only eats into your family finances but also can have long-term repercussions on your credit score.
YOU MIGHT ALSO LIKE: Our Price Transparency in Healthcare section
Trends in healthcare affordability
Researchers from the New York University School of Global Public Health examined National Health Interview Survey data for nearly 239,000 adults, ages 19 to 64, who had healthcare coverage through an employer or union. Using the survey answers, the study authors estimated participants' ability to afford medical, dental, and mental health services, as well as prescription medications, over the previous year.
Across every one of those services, women were less able than men to afford care:
3.9 percent of women and 2.7 percent of men couldn't afford medical care.
8.1 percent of women and 5.4 percent of men couldn't afford dental care.
2.1 percent of women and 0.8 percent of men couldn't afford mental healthcare.
5.2 percent of women and 2.7 percent of men couldn't afford prescription drugs.
Lower incomes and higher healthcare needs could be responsible for the differences reported by women versus men, the authors say.
Even though the Affordable Care Act expanded coverage to more young adults, factors such as rising costs, an increase in high-deductible plans, and higher out-of-pocket expenses may be to blame for the unaffordability of healthcare.
The average yearly spending on insurance premiums and out-of-pocket costs ranges from $1,500 to more than $5,500, depending on the state, according to a research brief from The Commonwealth Fund. Up to 17 percent of people with employer-sponsored healthcare pay higher premiums than they can afford, based on their income.
The JAMA analysis is a reminder that simply having health insurance may not be enough.
"People with health insurance coverage provided by employers generally think they are protected, but our findings show that health-related benefits have been eroding over time," José A. Pagán, PhD, study co-author and  professor and chair of the Department of Public Health Policy and Management at NYU, said in a statement.
Americans are putting off health services
In a report from the Kaiser Family Foundation (KFF), about four in 10 American adults said they put off or went without medical care during the past year because of cost. Around 25 percent said they didn't refill prescriptions, skipped medication doses, or cut pills in half because they couldn't afford their medications.
Skipping tests and treatments you need could worsen a current medical condition and increase your chance of being diagnosed with a preventable condition, research finds.
The JAMA study revealed that unaffordability disproportionately affected women. In the KFF survey, black and Hispanic adults, as well as those with lower incomes, bore a disproportionately higher weight of higher healthcare costs. Even adults over 65 who had Medicare said they had trouble paying for certain parts of their care.
What you can do
Some employers offer more than one health insurance plan. Before you sign up for insurance, discuss each plan's features with a representative of your company's human resources department. Add up the deductible and out-of-pocket costs for the services you expect to have in the coming year to decide which plan will be most affordable.
Try to use in-network doctors and hospitals whenever possible. For every medical service you receive, make sure you know in advance how much you'll be responsible for paying yourself.
Updated: &nbsp
April 05, 2023
Reviewed By: &nbsp
Janet O'Dell, RN