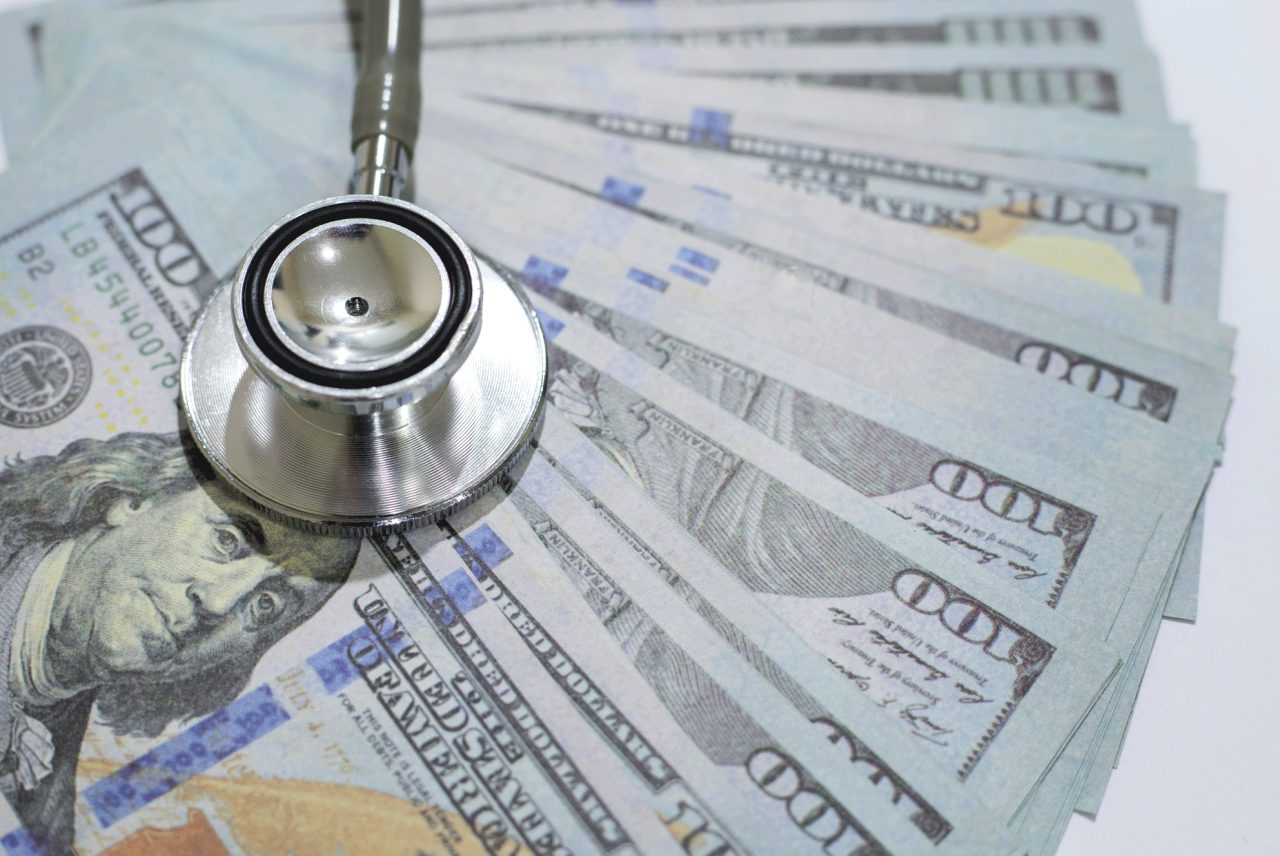 More than 100 million American adults have healthcare debt. Nearly 1 in 5 say they probably won't be able to pay it off. Here's what you can do.
The United States healthcare system is among the most expensive in the world. We're also the only large, developed nation that lacks universal healthcare.
Rising healthcare costs have driven more than 100 million Americans into medical debt, according to a report from the Kaiser Family Foundation (KFF) and Kaiser Health News. Many fear they'll never pay down what they owe, and some have been barred from getting the medical care they need as a result.
The report authors discovered that the problem is much bigger than previously reported because people often sweep medical debts into other forms of debt, such as credit cards, bank loans, or private loans from family and friends.
Certain groups, including non-whites, women, parents, and lower-income Americans, bear the brunt of the debt. Though the uninsured are more likely to be affected, even people with health insurance have felt the financial squeeze from high healthcare bills.
YOU MIGHT ALSO LIKE: Our Price Transparency in Healthcare section
Financial consequences of medical debt
To determine the scope of the problem, KFF surveyed 2,375 adults, including 1,292 with current healthcare debt — money they owe for their own or someone else's medical or dental care. KFF included not only medical bills or debt owed but also bills that have been paid in other ways — for example, with a credit card or bank loan.
The KFF Health Care Debt Survey found that four in 10 U.S. adults have some type of medical or dental debt. Most of the expenses that led to debt were for short-term or one-time care, such as an emergency room visit or lab test.
Nearly a quarter of those surveyed have medical bills that are either past due or they can't afford to pay. One in six owe money for a bank loan, credit card, or other lender they used to pay their medical bills.
Even a small amount of debt can be financially shattering for people living from paycheck to paycheck. More than half of those in debt said they owe less than $2,500. Still, many had to make financial sacrifices, like cutting back on spending for food, clothing, and other household needs, or putting off other bills to pay down their medical debt.
Almost half said they'd run through most or all of their savings trying to pay their medical bills. Almost one in five doubt they'll ever be able to fully pay them off.
Who has healthcare debt?
Certain groups are more likely to be affected by medical debt than others — including women, parents, non-whites, and people with less education. Although medical debt is much more common in households earning less than $40,000, more than one-quarter of households making $90,000 or more still struggle to pay their medical bills.
Having health insurance helps reduce the cost of medical bills, but it doesn't eliminate debt entirely. More than four in 10 adults with health insurance experience medical debt. One in five adults ages 65 and over owe money due to medical bills, even with Medicare's comprehensive coverage.
Debt and access to healthcare
High costs bar many Americans from getting the preventive care or treatment they need. An earlier National Health Interview Survey found that 1 in 11 adults went without medical care because they couldn't afford it.
In the KFF survey, 15 percent of adults said a doctor or hospital denied care because of their debt. The problem was even more significant for black people with healthcare debt, 22 percent of whom said they'd been turned away for care.
Financial problems are keeping many Americans from getting the healthcare they need to stay well. People with medical debt are about twice as likely to put off needed care or to care for themselves using over-the-counter or home remedies than those without debt.
What you can do
It is not true that medical debt can't be sent for collection if you're paying something on your bills, but you do have options.
Negotiate with your provider's office to see if they will lower your bill or put you on an interest-free payment plan.
Know your rights if a healthcare provide has sent your unpaid debt to a collection agency.
If you don't have insurance, ask if the provider offers a discounted rate for uninsured patients.
See if you qualify for coverage through a program such as Medicaid, the Children's Health Insurance Program (CHIP), Medicare, or subsidized insurance through the Affordable Care Act (ACA).
Check with your state or local social service agency to see if any medical programs are available to you.
Visit a community clinic for free or low-cost care.
Updated: &nbsp
November 18, 2022
Reviewed By: &nbsp
Janet O'Dell, RN