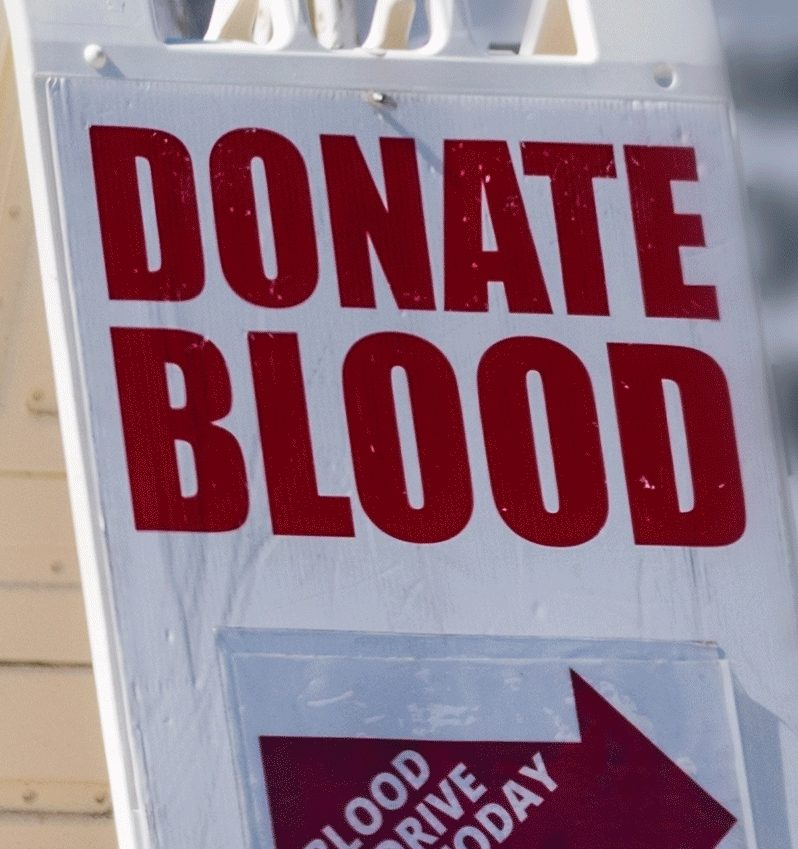 The blood supply is very low, as low as it has been in more than a decade. Blood donation centers across the country are asking for your help.
The American Red Cross, which supplies about 40 percent of the nation's needs, is short of blood and platelets  (which allow blood to clot). Other organizations are reporting low inventory as well. That's especially worrisome during colder months, which is usually a time to build up blood supplies.
In September, the Red Cross reported the lowest national inventory of blood in more than a decade.
YOU MIGHT ALSO LIKE: How Often Can You Donate Blood?
Why you should give
Every two seconds someone in the U.S. needs blood. A single car accident victim can require as many as 100 units of blood. Patients may need whole blood, red cells, platelets, or plasma — and in all cases, that care starts with one person donating. Blood and platelets cannot be manufactured; they come only from volunteer donors.
Your donation can save as many as three lives, perhaps a teen who was in an accident or a cancer or heart surgery patient.
Your blood donation will undergo tests, and you will be informed of any results that show you have an infectious disease like HIV or syphilis.
Why blood inventory has dropped
There are several reasons for the shortage.
The COVID-19 pandemic disrupted community blood drives. With many employees still at home, they aren't donating on the job.
Students donate at school, but that didn't happen this past year either. Typically, mobile units go to sporting events, college campuses, and churches, but they many of them were closed.
When things began reopening, the surge of the Delta variant discouraged people from donating.
At the end of September, the Red Cross reported that the supply of types O positive and O negative blood, the blood types hospitals need the most, dropped to less than a half-day supply at times, well below the ideal five-day supply. There was also an emergency need for platelets, which must be transfused within five days of donation.
Who can donate blood
You are eligible if you are healthy and feeling well at the time of donation, are above the age of 16 or 17 (depending on state law), and weigh at least 110 pounds. You can donate blood after getting a COVID-19 vaccine, as long as you are symptom-free. If you do not know the name of the vaccine manufacturer, wait two weeks after vaccination before you donate.
Only about three percent of age-eligible people donate blood yearly.
About 45 percent of people in the U.S. have Group O (positive or negative) blood; the proportion is higher among Hispanics (57 percent) and African Americans (51 percent).
Patients of all blood types can receive type O negative red cells. Because only 7 percent of people in the U.S. are type O negative, it's always in great demand and often in short supply.
Type AB plasma can be transfused to patients of all blood types. Since only 4 percent of people in the U.S. have type AB blood, this plasma is usually in short supply.
Red blood cells must be used within 42 days (or less).
Platelets must be used within just 5 days.
Who receives blood
According to the American Cancer Society, more than 1.8 million people are expected to be diagnosed with cancer in 2020. Many of them will need blood, sometimes daily, during their chemotherapy treatment.
Sickle cell disease affects up to 100,000 people in the U.S. About 1,000 babies are born with the disease each year. Sickle cell patients can require blood transfusions throughout their lives.
You can make an appointment here.
Updated: &nbsp
January 24, 2022
Reviewed By: &nbsp
Janet O'Dell, RN