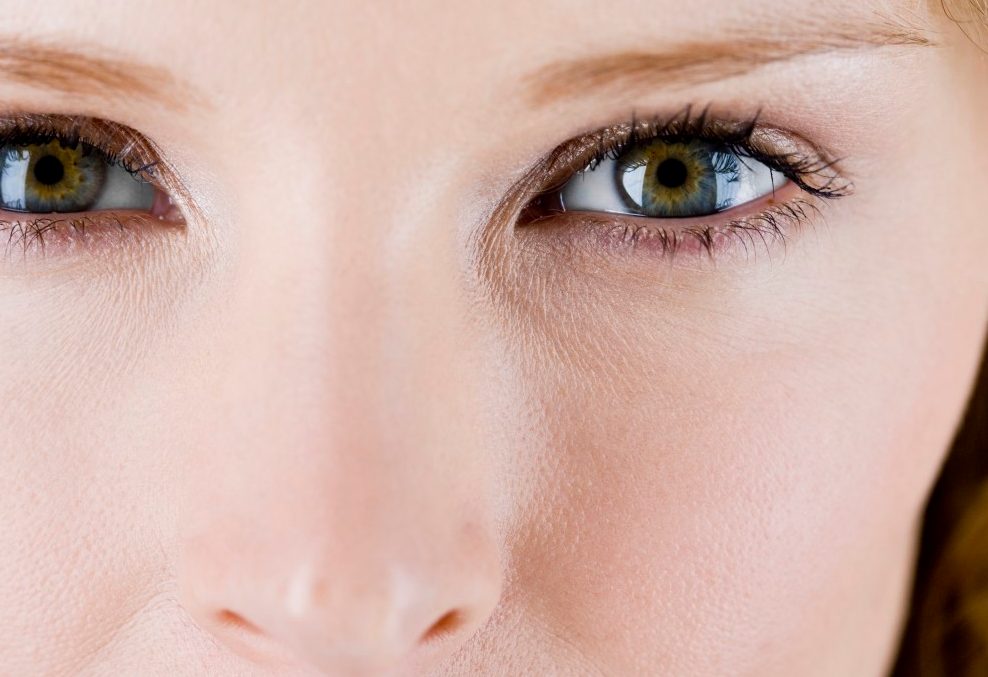 Are you tired of paying too much for your beauty products? We review the evidence for popular home natural skincare options, including olive oil, berries, and yogurt.
It makes sense that natural skincare is a growing trend. It's often far cheaper, and many people believe more appealing, than drugstore products loaded with unpronounceable chemicals.
But are they safe? Below, we review the evidence for several popular at-home concoctions.
YOU MIGHT ALSO LIKE: What Your Skin Says About Your Health
Oil skincare options
Grandmothers have long known there's something special about kitchen staples like olive oil. Many people are surprised to hear oils can be good for their skin, yet oils derived from plants offer moisturizing and emollient qualities as well as cancer- and wrinkle-fighting antioxidants. Some even offer mild UV protection.
You can spend a lot on oils. High-end organic brands like Tata Harper and Sunday Riley offer specialty products that can cost as much as $100. Drugstore brands, too, are joining in, offering oils for skin and hair at the $15 to 20 range.
But you can get virtually the same benefits for your skin and hair in the aisles of your local supermarket.
If you have dry or sensitive skin, try heavier oils like olive or avocado oil, which will help repair your skin's protective barrier and bring a welcome relief from discomfort, particularly as overnight treatments.
Apply oils as the last step in your nightly cleansing process, since they'll prevent other products from penetrating.
During the day, apply moisturizer right after you shower, then follow with the oil of your choice while your skin is still damp. The oil will seal in your moisturizer and your skin absorb it more quickly.
Not all oils stay on the surface of your skin, though. Some — known as "dry" oils — absorb within minutes and won't leave a residue, making them excellent for people with oily skin as well as for hair and daytime skincare. Two excellent choices: argan oil, from Morocco, and olive-derived squalane.
Other options to try: 
Sunflower oil 
Safflower oil
Rosehip seed oil, which is purported to help with wrinkles via its high vitamin A content (though few studies have examined it)
The environmentally conscious may wish to avoid mineral oil and petroleum jelly, though many dermatologists consider those highly refined petroleum byproducts to be safe and the gold standard of moisturizers. If you're on a tight budget, they're likely an excellent choice.
Ingesting certain oils seems to help the skin, too. One study compared the effects of taking 2.2 grams — about half a teaspoon — of borage seed oil or flaxseed oil daily in 30 women over 12 weeks. (Another 15 women given a placebo served as a control group.)
Both groups taking the oils saw improved skin hydration and reduced water loss, flaking, and wrinkles by the end of the study.
Fruit acid skincare options
Alpha hydroxy acids (AHAs) are one of the most significant skincare discoveries of the past several decades. In moderation, AHAs stimulate cell renewal to help exfoliate and brighten skin. Some even firm skin and reduce wrinkles.
Yet, rather than choosing expensive department store products, you can find AHAs right in the produce aisle. Many common fruits, such as strawberries, raspberries, bananas, and blueberries, contain natural AHA, glycolic, and malic acids.
For an at-home facial treatment, try blending plain yogurt or the oil of your choice with a quarter-cup of berries. Leave it on for 15 minutes, rinse off, then follow with a moisturizer.
A few cautions:
AHAs in any form can dry and irritate skin, particularly if they're used too frequently (more than once or twice a week) or at too-high concentrations.
Start with a small amount of fruit and introduce only one treatment at a time to your routine.
Be vigilant about sunscreen when using AHAs, since most make skin more sensitive to sunburn.
Finally, moisturize more than you usually might — day and night — to help protect your skin from dryness and further improve its appearance while cells regenerate.
Yogurt skincare options
Yogurt contains lactic acid, which moisturizes while it exfoliates, making it one of the gentlest yet most effective acids available.
Try mixing a half-cup of plain, unsweetened yogurt with a tablespoon of honey or ground oatmeal (spin a handful of rolled oats through your coffee grinder), then add about a quarter of a mashed avocado for extra moisturizing.
The cooling combination will brighten, soothe, and moisturize as well as many spa facials — and because lactic acid is so mild, it's suitable for winter use as well as sensitive or mature skin.
Vinegar skincare options
It may be the most mundane ingredient in your pantry, but vinegar's properties are so effective that most dermatologists insist on it for recovering from laser treatments.
Most dermatologists recommend plain white vinegar, perhaps because its production is likely to be more standardized. White vinegar contains acetic and malic acids, two AHAs that are gentle exfoliants. It's also an antibacterial.
Though apple cider vinegar is popular among health enthusiasts, it's difficult to know the chemical makeup of what you're buying since vinegar sales are not regulated in the United States. One study found dramatic differences in acetic and citric acid content among apple cider vinegar brands.
Whichever vinegar you choose to use, be sure to dilute it generously in a ratio of about 1 teaspoon of vinegar to 1 cup of water: Full-strength vinegar will burn your skin, particularly if it's covered with a bandage.
While some at-home treatments are backed by real science, there are a few to avoid.
Both baking soda and lemon juice can disrupt your skin's natural pH balance, which will damage its protective barrier and lead to dry skin and sensitization over time. They're best avoided altogether.
Updated: &nbsp
December 15, 2022
Reviewed By: &nbsp
Janet O'Dell, RN