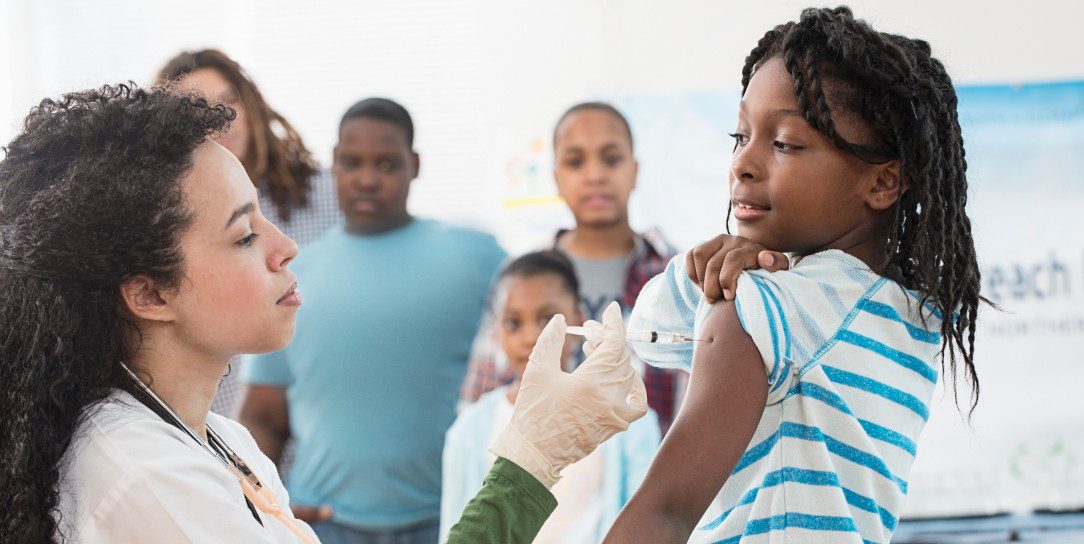 Make sure the young people in your family are protected against a cancer-causing STD. Learn about a better HPV vaccine for both boys and girls.
There's an effective HPV vaccine for both boys and girls. While vaccination rates have climbed in recent years, more youngsters still need to be vaccinated to protect them from HPV and, potentially, future cancers.
HPV is common, In fact, it's the most pervasive sexually transmitted disease in the U.S. About 79 million Americans are infected and spread the virus to another 14 million every year, often teens or young adults.
YOU MIGHT ALSO LIKE: Childhood Immunization Schedule
Most sexually active people will get one form of HPV (human papillomavirus) during their lives, the Centers for Disease Control and Prevention (CDC) reports. Most of the time, they never have symptoms, and they spread the virus unknowingly. Some get genital warts. The best reason to get the HPV vaccine is that several forms of HPV are linked to cervical, vaginal, vulvar, penile, and anal cancer. In addition, the virus is also an important cause of oropharyngeal cancers, which develop in the throat (usually the tonsils or back of the tongue), according to the National Cancer Institute.
When your child get vaccinated

The CDC recommends two HPV vaccine shots, beginning at age 11 or 12, but the immunizations can be started as early as age nine. Only two doses of the vaccine are needed if the first dose was given before a teen reached age 15. Teens and young adults who began the series of HPV doses between the ages of 15 and 26 need three doses.
Rates of HPV vaccination in U.S. adolescents has continued to climb, according to CDC research. In 2020, HPV vaccination among adolescents who had received at least one dose was 75.1 percent, and 58.6 percent were fully vaccinated.
There are disparities. Children and teens living outside of metropolitan areas have lower vaccination coverage.
That's a shame, as the HPV vaccine for boys and girls has been found to be safe and effective for more than a decade. The vaccine is made from one protein that doesn't cause cancer and is not infectious. There's no evidence that it causes fertility problems, as some fear. On the other hand, if a woman develops cervical cancer, or has a hysterectomy, chemotherapy, or radiation, she could become infertile. Treatment for cervical pre-cancer could put a woman at risk for preterm deliveries and other problems.
A better HPV vaccine
The original HPV vaccine, Gardasil, first approved by the Food and Drug Administration (FDA) in 2006 to prevent certain cancers caused by four HPV types, has been replaced with an even better, more protective form of the vaccine.
In fact, the first version of Gardasil is no longer distributed in the U.S. It was replaced, in 2014, by Gardasil 9, which offers protection from the same four HPV types as the original Gardasil, as well as an additional five strains of the virus.
Although Gardasil 9 was first approved for use only in children and young adults between the ages of nine and 26, research involving thousands of women, ages 27 through 45, found Gardasil 9 is 88 percent effective in preventing persistent HPV infections, genital warts, precancerous lesions, and cervical cancer, according to the FDA. Additional research in male adolescents and men through age 45 who received a three-dose regimen of Gardasil over six months also showed Gardasil 9 is safe and effective for older people, too.
So, the FDA has expanded approval of Gardasil 9 for children and adults — from nine to 45 years old — for protection against these diseases caused by nine types of HPV:
Cervical
Vaginal
Vulvar cancers in females
Anal cancer
Certain head and neck cancers (throat and back of mouth cancers)
Genital warts in both males and females
Updated: &nbsp
February 24, 2022
Reviewed By: &nbsp
Janet O'Dell, RN