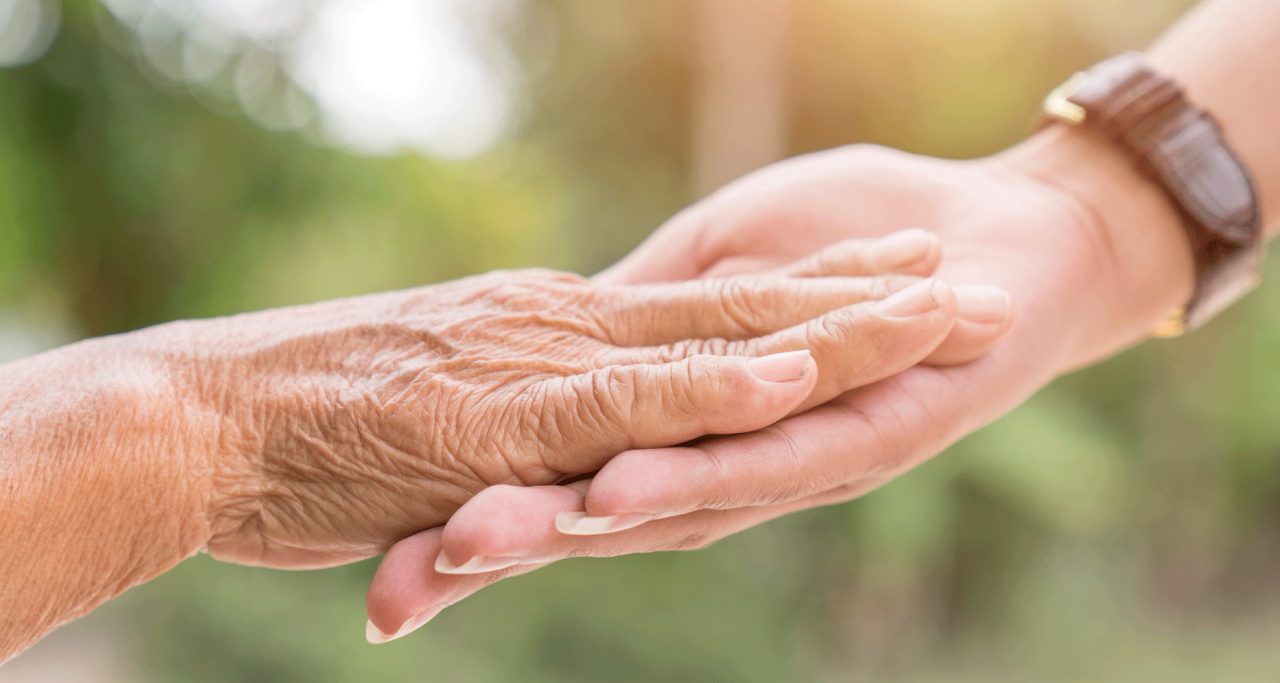 Pain relieving palliative care improves seriously ill patients' quality of life. It may also help them continue treatment to modify or even cure their illness.
When people are told a friend or family member with cancer or another serious illness is now being treated with palliative care, it's often assumed that means it is time for end-of-life care and that the patient is stopping treatment. According to palliative care experts at Rutgers Cancer Institute, however, those are misconceptions.
While it's true palliative care can help relieve suffering in terminally ill patients and is often part of hospice care, palliative care and hospice care are not the same.
YOU MIGHT ALSO LIKE: Our Caregiver section
Hospice care centers on the care, comfort, and quality of life of a person who is nearing death, the National Institute on Aging explains. Palliative care is a medical subspecialty that develops, plans, and implements ways to comprehensively treat pain and symptoms accompanying many serious illnesses, including cancer, often in people who are still being treated for their condition.
In fact, by reducing pain and improving quality of life, patients with serious diseases, such as advanced cancer, may be able to better tolerate and continue treatments that can potentially modify their disease or even be curative, according to the National Institutes of Health (NIH).
Palliative care is far more than pain-relief with drugs
Pain is a common reason that patients are referred to a palliative care specialist. And pain medications, which sometimes include opioids, may be prescribed. The NIH, however, points out that palliative care may also involve using non-drug complementary pain-relieving therapies, such as massage and acupuncture.
Palliative care can help relieve other illness-caused or medical treatment-related symptoms besides pain — such as nausea and vomiting, gastrointestinal upset, loss of appetite, shortness of breath, fatigue, and insomnia.
Most palliative care teams offer what Rutgers palliative care experts call "a holistic approach" that focuses on a patient's "total pain." Total pain is not only physical but also often involves personal, social, financial, and life-and-death worries that come with a cancer diagnosis. Working closely with nutritionists, physical therapists, social workers, and mental health therapists, Rutgers palliative care teams help patients and their caregivers cope with mental and physical stressors while patients go through cancer and its treatment.
Palliative care is personalized care
Palliative care plans are based on an individual patient's concerns, including physical and emotional needs, and tailored to treatments that may change throughout different stages of a serious illness. The goal is to make sure patients are able to do their best, physically and mentally, so they can continue receiving medical therapies directed at their disease.
While palliative care is used to help people with a variety of serious illnesses, it often helps cancer patients continue treatments, including radiation and chemotherapy, which can have significant side effects. Working in conjunction with medical, surgical, and radiation oncologists, palliative care teams provide an extra layer of support for cancer patients and their caregivers. 
There's good news about the benefits of palliative care, especially if it is started earlier rather than later after a serious cancer diagnosis, according to Samantha Nagengast, MD, director of the Palliative Medicine and Supportive Care Program at Rutgers Cancer Institute, and M. Hamza Habib, MD, director of outpatient palliative medicine and cancer pain service at Rutgers Cancer Institute.
They point out research shows cancer patients who are referred earlier to palliative care in the course of their treatment typically have not only good pain and symptom control but also live significantly longer.
Updated: &nbsp
July 29, 2022
Reviewed By: &nbsp
Janet O'Dell, RN