CANCER CARE
Can Cancer Be Tracked and Treated in Real Time?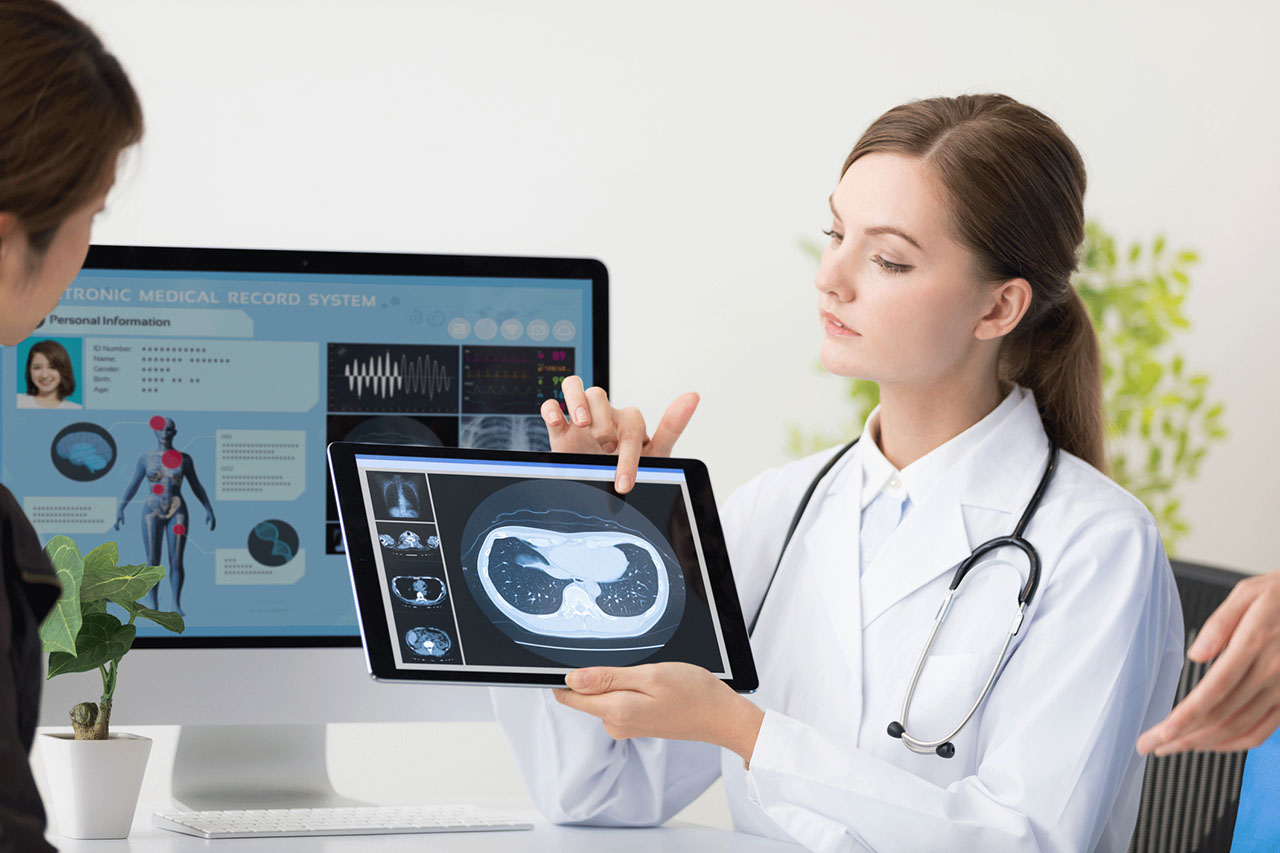 New technology tracks tumor changes in real time, delivers precise radiation treatment, protects healthy tissue, reduces side effects, and boosts cure rate.
Advances in image-guided radiation therapy are improving cure rates and reducing side effects for a growing number of cancer patients, including some with advanced and difficult to treat malignancies.
The key is an evolved type of radiation treatment, known as magnetic resonance-guided therapy.
Here's why: Magnetic resonance-guided therapy tracks tumors in real time during treatment, reshaping radiation dosage based on daily changes in a malignancy's shape, size, and position. Then the technology precisely zaps the cancerous cells while sparing healthy tissues.
YOU MIGHT ALSO LIKE: Why Cancer Treatment Should Include Psychological Help
How advanced image-guided radiation works
Radiation to treat cancer has been used for more than a century. It's one of the most common types of cancer treatments, according to the American Cancer Society (ACS).
Radiation therapy is a helpful tool against cancer because of how it impacts deoxyribonucleic acid (better known as DNA). Found inside cells, DNA carries information needed to direct how cells function. Cancer occurs when there are abnormal changes in DNA, resulting in cells growing abnormally fast.
Radiation therapy works by directing high-energy forms of radiation (like x-rays, protons, or electron beams), guided by imaging techniques, to malignant cells where the radiation creates breaks in the DNA inside of malignant cells, so they can't grow and keep dividing, the ACS explains.
Unfortunately, normal cells close to cancerous cells can be damaged inadvertently from radiation cancer treatment. High-tech imaging techniques have greatly reduced this unwanted side effect, and now more advances are allowing cancer treatments to be even more precise, based on daily changes in the tumor.
A new paradigm in radiation therapy for cancer
Rodney Ellis, MD, chair of the Department of Radiation Oncology at Penn State Health Milton S. Hershey Medical Center, explains magnetic resonance-guided therapy merges magnetic resonance imaging (MRI) with a linear accelerator (LINAC), a machine that delivers powerful and exact beams of radiation to malignant cells. This cutting-edge technology for cancer treatment allows radiation oncologists to recalibrate and reshape radiation treatments based on daily changes in a tumor's shape, size, and position, along with its surrounding healthy anatomy.
"Magnetic resonance-guided therapy is really a new paradigm," said Ellis. He and his team are delivering treatments during patient visits with a specific kind of machine (MRIdian LINAC) that automatically turns itself on and off if there is any movement while the patient is being treated. The process keeps the radiation pinpointed on the target. Moreover, because the MRIdian focuses radiation only when the tumor is in the right position, a high-dose treatment is possible.
"Up until this point, we couldn't deliver such high doses without fear of high toxicity. If you have a tighter margin and aren't hurting the normal tissue around it, you can give a higher dose to get a higher cure rate," Ellis explained. "Equally important, because the margin is tighter, your side effects go down."
Bottom line: Hope for advanced stage cancers
Magnetic resonance-guided therapy has shown promise in treating some advanced cancers, including notoriously difficult to treat pancreatic cancer.
"More recently, we've seen benefits in patients who are in stage 4 that have cancer that has spread and is technically incurable," Ellis said. "They are living longer, free from dying from their disease by using technologies like this that give high doses of ablative radiation to metastatic sites, if there are only a limited number of identified lesions."
Scientists are studying this still relatively new technology to determine its potential in treating a range of malignancies. At first, magnetic resonance-guided therapy was researched in areas of the body affected by cancer that had the most motion. Now, ongoing clinical trials at several sites around the world, including at Penn State, are aiming to document how the real-time tumor tracking and treatment advance may increase cure rates for certain cancers and lower side effects.
Updated: &nbsp
April 22, 2022
Reviewed By: &nbsp
Janet O'Dell, RN