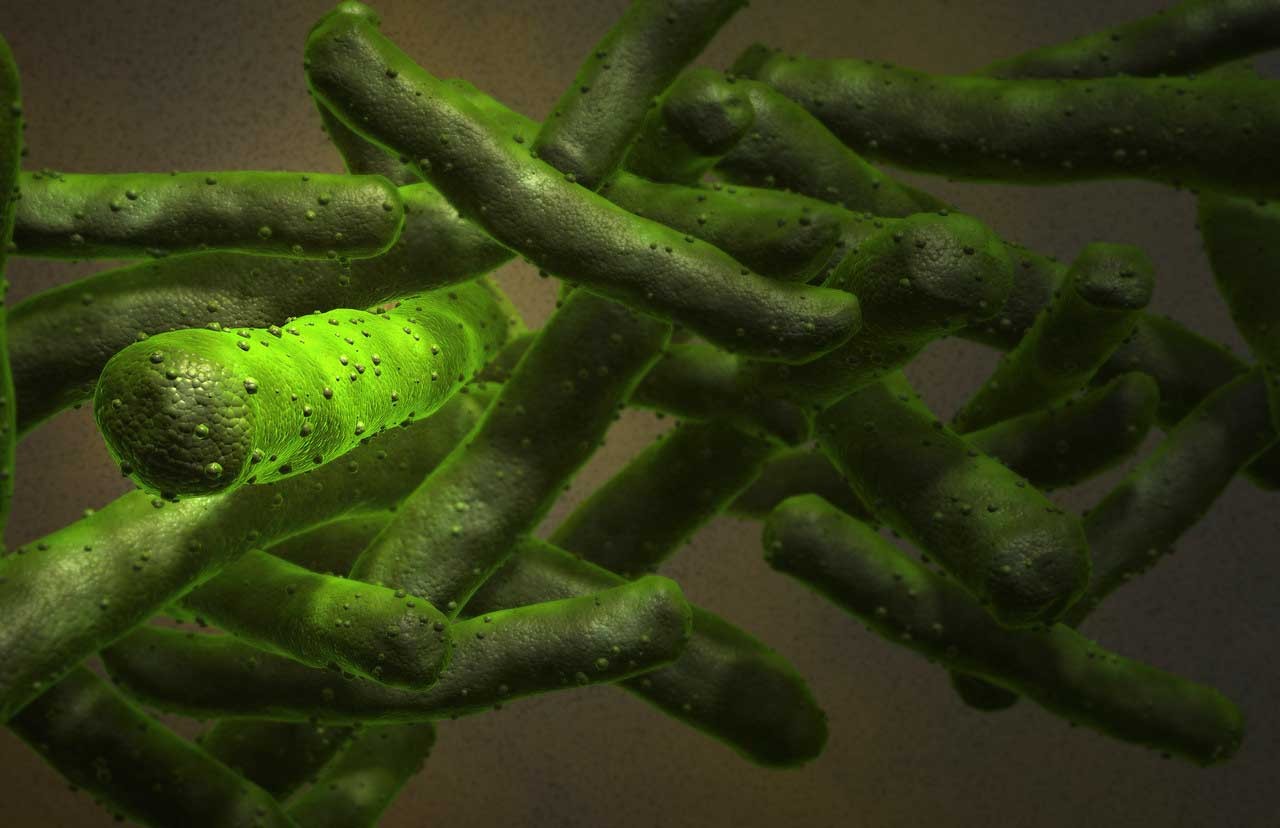 Bacteria resistant to antibiotics may be leading to an incurable disease once thought to be conquered.
The scourge of the late 18th and early 19th centuries is in the public health crosshairs again. Referred to as "consumption" back then, active tuberculosis infection was a virtual death sentence.
The disease was brought under control with an all-out public health push, screening, and the development of antibiotics that could cure it.
While the number of tuberculosis (TB) cases in the U.S. continued to fall in 2014, the decline has slowed, according to the Centers for Disease Control and Prevention. Cases of TB dropped from 9,588 to 9,412, a decline of 2.2 percent.
That probably doesn't mean much to most people, since that's only three cases per 100,000 people. But a slowing decline even in the U.S., where it's been attacked with a vengeance, demonstrates that new diagnostics, treatments, and vaccines are still needed.
The majority of the active cases were in foreign-born people who emigrated from TB hotspots such as sub-Saharan Africa. It affects a disproportionate number of poor people. But not everyone who is infected is poor, homeless, or in prison.
TB isn't Ebola. But the level of attention given to two cases of Ebola brought to the U.S. by citizens who had worked in Africa served to demonstrate how small the world has become via international air travel. Microbes get a free ride.
A 2012 TB outbreak in Jacksonville, Fla., was one of the worst in the U.S. in 20 years. It was linked to 13 deaths and 99 illnesses. About 3,000 people in the previous two years may have had "close contact with contagious people at Jacksonville's homeless shelters, an outpatient mental health clinic and area jails," reported the Palm Beach Post.
Only about 250 of those people had been found and checked for TB infection. Where are the rest, you might wonder?
If you're thinking it sounds as though TB is off on some faraway island and can't get to you, you could be very wrong.
In El Paso, Tex., a hospital screened more than 800 infants and 43 staff for TB after a nursery employee was diagnosed with the disease in August 2013, says Stop TB USA.
Hundreds of parents needed to be told quickly by public health workers that their infants might have been exposed. Families affected were traced to at least four other states and Mexico.
It took a year for public health workers to identify, contact, and screen all the people who had potentially been infected as a result of their exposure to TB.. El Paso is a big city, with more than 850,000 residents.  
An estimated 11 million Americans are infected with TB. That's about one in 24 people. Chances are, you've stood behind one in a grocery check out line.
Each of them has a five to 10 percent chance of developing active, transmissible TB disease "at some point in their lives," Stop TB USA says. That's up to 1.1 million potential future cases of transmissible TB.
Those most at risk include people who have had contact with someone who has pulmonary TB (TB affecting the lungs), and young people.
People who have an illness or disease that weakens the immune system are also at higher risk. That includes those with HIV infection, patients receiving certain cancer treatment or dialysis, and those preparing for organ or bone marrow transplantation. Others at risk are patients with silicosis and people with diabetes from countries that have a high prevalence rate of TB.
Maybe you're a healthcare worker. Your risk is always higher. Illicit drug users are at higher risk as well.
"Even though tuberculosis is in decline, pressure to eliminate the disease needs to be increased or there will be a resurgence as there has been in the past," the Institute of Medicine said in 2000.
"There is a well-documented trend in the history of TB in the U.S., called the `U-shaped curve of concern,'" Stop TB USA says. "When public health efforts are successful in dramatically reducing rates of a disease, those public health efforts are scaled back, allowing the disease to resurge."
That happened in the late 1980s and early 1990s when TB again reached "epidemic" levels. Combatting it in New York cost alone cost $1 billion.
That still doesn't mean you're likely to contract the disease, but awareness by you, your doctors, and the health system at large is important. If it can happen in an El Paso hospital, it can happen anywhere.
Last year, The New York Times reported that drug-resistant tuberculosis is increasing. There are about a half million new drug cases every year, and fewer than half of patients with "extensively" drug-resistant TB will be cured.
"Drug-resistant tuberculosis isn't a problem only in the developing world; we must turn our attention to the fight against it here at home," Polly J. Price wrote.
Price, a law professor at Emory University, is well aware of the low numbers of total TB cases in the U.S. She knows that in 2012 only 83 cases were resistant to the drugs commonly used to treat active TB.
Yet, she says, "so far we have been lucky. The low numbers hide the precarious nature of the nation's public health defense, and how vulnerable we would be to an epidemic."
"All this is made much more difficult by the patchwork of jurisdictions and the lack of coordination among health departments, which can easily lose track of patients who travel or relocate to another county or state."
Will you contract TB? Not likely. Can you contract TB? Definitely.
Updated: &nbsp
October 20, 2015
Reviewed By: &nbsp
Christopher Nystuen, MD, MBA