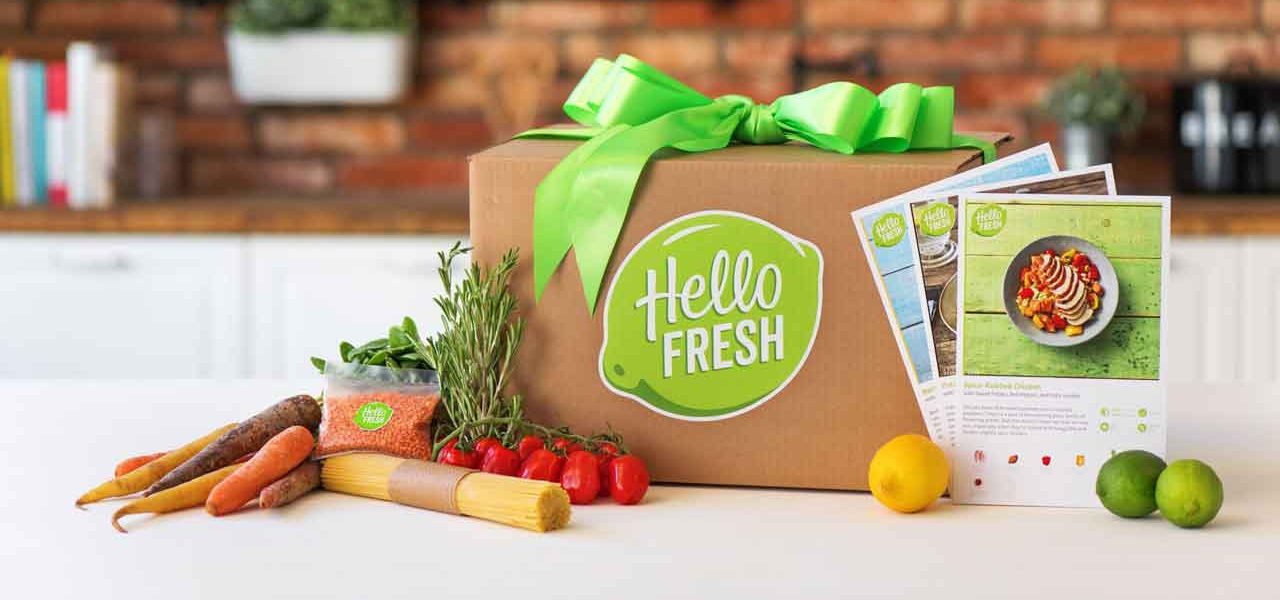 One of the worst feelings a full grown adult can experience is coming home starving to an empty fridge after a long day of real life B.S., or you could have a relatively stocked fridge, but the past 12 hours have already sapped you of the willpower to figure out what to cook and how to cook it. Don't forget about all the clean-up, too! My husband and I both work irregular days, so more often than not, we get off the clock when everything decent or relatively good for you is closed. On nights we do get out early enough to grab a bite on the way home, we catch ourselves dreading and regretting spending money on dining out on a non-date night.
YOU MIGHT ALSO LIKE: Is Sugar a Drug? Yes, and We Need an Intervention
You can go to the grocery as much as you can afford to, but anything natural and essential will go bad if you don't get cooking. (We're lookin' at you, avocados!) I absolutely hate wasting food and money, so I finally clicked on one of those Instagram ads for meal kit deliveries. I followed HelloFresh's online rabbithole and signed up for my first box. I luckily availed of an introductory $40 off my first delivery, which meant with free shipping, I only paid about $30 for 3 recipes for 2 people.
It's been nearly a year since then, and my husband and I are still subscribed and satisfied! HelloFresh has definitely changed the way we prep and eat at home, and the pros significantly outweigh any cons. Here are the top reasons you need to give this service (or similar ones) a try, especially if you've been meaning to eat healthier, or learn and get better at cooking!
Ingredients you can trust. Everything is farm-fresh and responsibly-sourced from some of the nation's finest family-owned purveyors. Their seafood items, such as salmon and shrimp, are sustainably sourced, ocean-friendly, and rated a Best Choice or Good Alternative by the Monterey Bay Aquarium Seafood Watch program. Poultry and meat come from animals that are pasture-raised, not fed with hormones and antibiotics, and are hand-cut, vacuum-packaged, and shipped fresh.
Super cost effective. I'm married and don't have any kids or pets, so HelloFresh's $69/week plan is just right for my household. HelloFresh has eliminated my need to even go to the grocery store, which is amazingly liberating. I'd go sometimes just to stock up on breakfast items, and the occasional snacks, but other than that, my husband and I are stocked on food! I don't know about you, but I'm the worst at reasonable grocery runs. I go in with a carefully-curated list for the next week or two, then 90 minutes later I'm at the register with a bill that's at least $100, and I've forgotten to grab at least half of the things on my list. Oh, but I didn't forget to grab chips and Lucky Charms. Great.
Become a better cook. What I know today about cooking and more elevated and exotic ingredients, I completely owe to HelloFresh. The recipes are never too complicated or lengthy, and you're guided by pictures of what each step should look like. No more guessing what dicing, mincing, julienne, and finely chopping means! You'll eventually learn some basic knife techniques, which can cut cook time drastically. PLUS! HelloFresh's website now has a "Kitchenware" tab, where the novice or newly-moved-in individual or family can purchase curated bundles of literally everything you need to execute HelloFresh's recipes.
No more waste. While one can argue that these services use a bunch of packaging, I actually found HelloFresh's quite minimal, especially compared to what I would throw away anyway from my standard grocery run. There's also minimal to no food waste, as all ingredients come pretty much premeasured. If the recipe calls for only two cloves of garlic, that's all you'll get. The quantity of ingredients are never excessive, but are also never skimped on. Subscribing to HelloFresh has helped me keep my pantry and fridge clutter free too.
If you're interested in giving HelloFresh a go (You won't regret it!), click here to get $40 off your first box!