Middle Ear Surgery: Hospital Recovery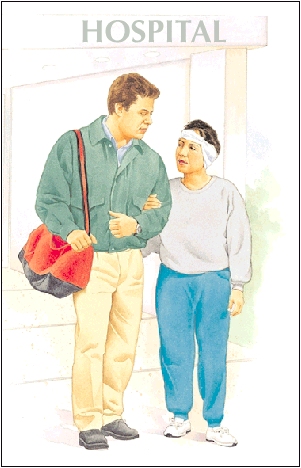 Right after surgery
You will wake up in the recovery room where you will be closely watched.
Going home
You may be eager to return to your daily life after surgery. Your surgeon will tell you when you can go home. Before you do, he or she may want to make sure that:
You have little or no bleeding

You have little or no pain

You have no nausea and little or no dizziness

Your health is stable

You do not have a fever
You will receive specific discharge instructions for your particular condition from your healthcare provider. You may be asked to avoid swimming and other activities that may get water in your ear. There may also be a restriction on blowing your nose. Ask your healthcare provider when you can safely travel by air again.
Notify your healthcare provider right away if you have:
Prolong or intense dizziness

Intense pain

Sudden hearing loss

Any new symptoms involving the ear that was operated on
Be certain to follow the home care instructions given to you by your healthcare provider.
Most likely, you'll leave the hospital the same day as your surgery. Then you can return home to heal. You may need to stay longer if other health problems need to be watched.
Updated: &nbsp
March 20, 2017
Reviewed By: &nbsp
Fraser, Marianne, MSN, RN,Kacker, Ashutosh, MD