March 2015
Should You Have a Hysterectomy?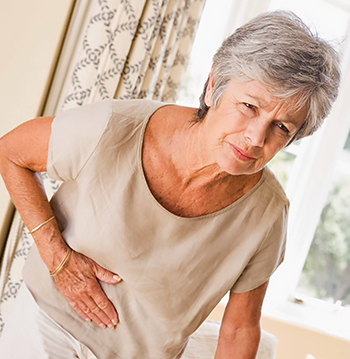 Maybe you have constant pelvic pain. Or you suffer from heavy bleeding from the uterus. For these symptoms and others, a hysterectomy may help. But this major surgery isn't without risks. What's more, many women who have a hysterectomy may not need one, suggests a recent finding.
A surgical solution
During a hysterectomy, a surgeon takes out a woman's uterus. Your doctor may suggest one for a number of health problems. The most common: uterine fibroids. These benign growths can cause heavy bleeding and pain. You may also need one if you have cancer or endometriosis. Endometriosis is when the lining of the uterus starts to grow where it shouldn't—on the ovaries.
Fewer women in the U.S. are having hysterectomies. But many may be choosing this treatment too soon. That's the finding of one recent study. Researchers looked at the health records of nearly 3,400 women who had a hysterectomy. These women had health problems like fibroids that could have possibly been treated some other way.
The researchers found that more than one-third of the women didn't look at other treatments before their surgery. That was mostly true in women older than age 50. Younger women were more likely to try another treatment, such as pain medicine. But they often tried only 1 other option.
More to think about
A hysterectomy can cure some problems linked to the uterus. But like other major surgeries, it has risks. These include infection, blood clots, and urinary tract problems. Your recovery can also take a long time. You may not return to normal activities for up to 6 weeks.
A traditional hysterectomy calls for a large cut in the belly. But the uterus may also be taken out through the vagina. A newer approach uses a laparoscope. This small tube with a light and camera on it helps the surgeon see inside the body. Some doctors may also use robotic technology to aid them.
More women are having hysterectomies that use a laparoscope or robotics. These techniques make smaller cuts. As a result, you may feel less pain after. You may also heal more quickly. Robotic hysterectomy can be costly, though. And it may not be better or safer.
Learn more about your choices for a hysterectomy.
Questions to Ask Before a Hysterectomy
Talking with your health care provider can help you decide if you should have a hysterectomy. It's best to seek a second opinion, too. Here are some questions that may help with your decision:
Are there other treatment choices I may want to think about? What are their benefits and risks?

What type of hysterectomy do you recommend? And why?

How long will my recovery take?

What kinds of physical, emotional, and sexual changes can I expect after?

How much will the procedure cost?
Online resources
American College of Obstetricians and Gynecologists
Updated: &nbsp
March 21, 2017
Sources: &nbsp
Hysterectomy for Benign Gynaecological Disease. S. Gupta and I. Manyonda. Obstetrics, Gynaecology, and Reproductive Medicine. 2014;24(5):135-40., Hysterectomy Surgical Trends: A More Accurate Depiction of the Last Decade? L. Turner, et al. American Journal of Obstetrics and Gynecology. 2013;208(4):e1-7., Nationwide Trends in the Performance of Inpatient Hysterectomy in the United States. J. Wright, et al. Obstetrics and Gynecology. 2013;122(2):233-41., Robotically Assisted vs. Laparoscopic Hysterectomy Among Women with Benign Gynecologic Disease. J. Wright, et al. JAMA. 2013;309(7):689-98., Use of Other Treatments before Hysterectomy for Benign Conditions in a Statewide Hospital Collaborative. L.E. Corona, et al. American Journal of Obstetrics and Gynecology. 2014. Published online ahead of print, doi: 10.1016/j.ajog.2014.11.031.
Reviewed By: &nbsp
Turley, Ray, BSN, MSN