August 2016
Magnesium May Help Control Blood Pressure
A healthy diet is a cornerstone of good health. And research has found another reason why: An important mineral may help keep blood pressure at normal levels.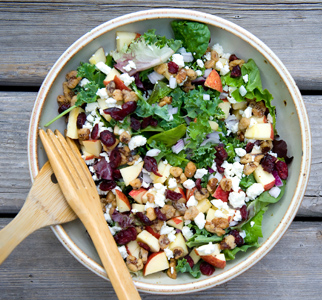 Magnesium makes blood vessels expand (dilate). This in turn lowers blood pressure. And that can help prevent heart disease and stroke.
But past studies of magnesium's role on blood pressure did not give a definite answer. To help sort through the data, researchers at Indiana University's School of Public Health look at 34 clinical trials on magnesium supplements. The group of trials involved more than 2,000 people.
Nutrient helped blood flow
In those trials, people took from 240 mg to 960 mg of magnesium daily as a supplement. The researchers saw a small but important link between the amount of magnesium taken and blood pressure levels. They found that the higher the level of magnesium, the better a person's blood flowed. The ease of blood flow is one factor in blood pressure control.
The researchers noted that taking a magnesium supplement may only help if you have a magnesium deficiency.
Still, eating a healthy diet will give you enough magnesium without taking a supplement, the American Heart Association says. A nutritious diet that follows AHA guidelines should give you 368 mg of magnesium a day.
Magnesium is found naturally in whole grains, beans, nuts, and leafy green vegetables.
Find out more about a healthy diet.
Online resources
Updated: &nbsp
March 21, 2017
Sources: &nbsp
from HealthDay News