July 2015
Do You Need That Heart Test?
A heart attack can sometimes be the first sign that you have heart disease. That frightening fact makes early detection important. Certain tests may help to diagnose the condition. But if you are at low risk for or have no symptoms of heart disease, experts continue to advise against such screenings.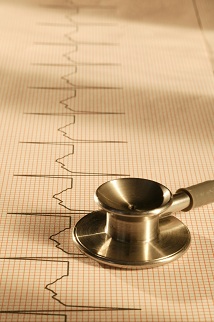 Screening for heart disease
Screening tests are vital tools in detecting disease. They have been especially helpful for some cancers, such as those of the breast and colon. You may have already had a mammogram or colonoscopy. But research doesn't necessarily show that a screening test works for heart disease.
Experts from the American College of Physicians (ACP) recently reviewed the latest guidelines and studies on screening for heart disease. They specifically looked at the effectiveness of the following 3 tests:
Electrocardiography. This test measures the electrical activity, or rhythm, of your heart. It can tell if you have already had a heart attack or if you may have one in the future.

Stress echocardiography. This test uses high-frequency sound waves to create an image of your heart.

Myocardial perfusion imaging. Better known as stress testing, this procedure requires you to exercise while your heart is monitored. It checks if your heart is receiving enough blood. It can also detect problems with your heart's rhythm or rate.
Based on its review, the ACP doesn't deem these 3 tests effective for people at low risk for heart disease. They also don't recommend them if you don't have symptoms of heart disease, such as chest pain or shortness of breath. These findings mirror the advice from many other heart experts and organizations. Despite this consensus, one study noted a recent surge in myocardial perfusion imaging.
Better to know your risk
It may be tempting to see what a screening test can tell you about your heart health. But knowing your risk for heart disease may be a better way to gauge it. That's because cardiac screening may actually be more harmful than beneficial, especially for people at low risk for heart disease.
Why the concern? One reason is an unclear result. It can lead to needless further testing. More in-depth tests may carry other potential health risks. What's more, screening tests can be pricey. Stress testing, for example, can cost upward of $300.
Be sure to talk with your health care provider about your risk for heart disease. Factors like your age, lifestyle, and overall health can make a difference. So, too, can a family history of heart disease. You should also know your blood pressure and cholesterol levels.
Your health care provider will use all this information to determine how likely you are to have a heart problem within the next 10 years. People at low risk are the least likely to have an issue during that time. But even if you fall in that category, you aren't immune. You should still try to make heart-healthy choices.
Read about the changes you can make to avoid heart disease.
Online resources
Updated: &nbsp
March 21, 2017
Sources: &nbsp
Cardiac Screening with Electrocardiography, Stress Echocardiography, or Myocardial Perfusion Imaging: Advice for High-Value Care from the American College of Physicians. R. Chou. Annals of Internal Medicine. 2015;162(6):438-47., Physician Decision Making and Trends in the Use of Cardiac Stress Testing in the United States: An Analysis of Repeated Cross-Sectional Data. J.A. Ladapo, S. Blecker, and P.S. Douglas. Annals of Internal Medicine. 2014;161(&):482-90., Systematic Review of Guidelines on Imaging of Asymptomatic Coronary Artery Disease. B.S. Ferket, et al. Journal of the American College of Cardiology. 2011;57(15):1591-600.
Reviewed By: &nbsp
Turley, Ray, BSN, MSN