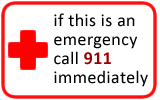 Eye - Pus or Discharge
| | |
| --- | --- |
| | Does this describe your symptoms? |
Click image for more info

Definition

Yellow or green discharge (pus) in one or both eyes

Dried pus on the eyelids and eyelashes. The eyelashes are especially likely to be matted together following sleep

May involve one or both eyes

General Information

Conjunctivitis is a medical term that means there is irritation or infection involving the white parts of the outer eye and the area under the eyelids.

Caution: Individuals with blurred vision or significant eye pain need to be seen by a physician urgently, as significant eye pain and blurred vision do not generally occur in people with conjunctivitis.

Types of Conjunctivitis:

Bacterial conjunctivitis (typically, thick white-yellow or green discharge) requires prescription antibiotic eye drops.

Viral conjunctivitis (thin, clear-white discharge) is often difficult to distinguish from bacterial conjunctivitis, thus antibiotic eye drops are often prescribed.

Allergic conjunctivitis (itching, clear-white discharge)

Chemical conjunctivitis from exposure to chemicals, fumes (eye irritation, tearing)

"Pink-Eye" is the term used when either a bacterial or a viral infection is causing the conjunctivitis. Depending on the severity, symptoms can include:

Mild discomfort, burning or irritation of the eye(s)

White portions of the eye(s) may or may not be pink or red

Eyelids may be puffy due to irritation

Tearing

If not, see these topics
| | |
| --- | --- |
| | When to Call Your Doctor |
Call Your Doctor Now (night or day) If

You feel weak or very sick

Eyelid is very red or very swollen

Blurred vision

Eye pain or discomfort is more than mild

Cloudy spot or sore seen on the cornea (clear center part of the eye)

Fever of 103° F (39.4° C) or higher

Call Your Doctor Within 24 Hours (between 9 am and 4 pm) If

You think you need to be seen

Yellow or green discharge or pus in the eye (Reason: probably needs prescription antibiotic eye drops to treat it)
| | |
| --- | --- |
| | HOME CARE ADVICE FOR PUS OR DRAINAGE FROM EYE (Pending Talking With Your Doctor) |
Reassurance: Pink Eye is a common complication of a cold or it can be acquired from exposure to a child or adult who has had it recently. Pink Eye responds to treatment with antibiotic eye drops and is not harmful to vision.

Eyelid Cleansing:

Gently wash eyelids and lashes with warm water and wet cotton balls (or cotton gauze). Remove all the dried and liquid pus.

Do this as often as needed.

Contacts:

Individuals with contact lenses need to switch to glasses temporarily (Reason: to prevent damage to the cornea).

Disinfect the contacts before wearing them again (or discard them if disposable).

Expected Course: With treatment, the yellow discharge should clear up in 3 days. The red eyes may persist for several more days.

Contagiousness: Pink Eye is extremely contagious. Try not to touch your eyes. Wash your hands frequently. Do not share towels.

Call Your Doctor If:
And remember, contact your doctor if you develop any of the "Call Your Doctor" symptoms.
Updated: &nbsp
March 22, 2017