May 2016
Fewer People Diagnosed with Thyroid Cancer in U.S.
The number of people diagnosed with thyroid cancer has fallen recently. That good news could be because of better ways to diagnose these cancers, researchers say.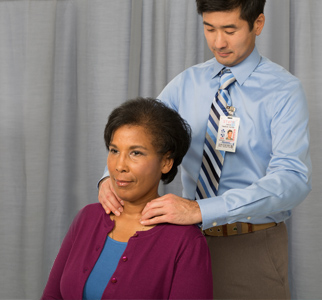 Doctors had been baffled by a large jump in thyroid cancers over the last 30 years. But a recent report in the journal JAMA Otolaryngology—Head & Neck Surgery says that jump may be due to better diagnostic tools and tests. These improved tests have helped doctors find small nodules in the thyroid gland.
"Up to 30% of healthy people have small cancers in their thyroid glands," said researcher Luc Morris, MD. "Nearly all of these would not go on to cause any problems for the person if the cancer were never discovered."
No need to treat
For many people, there would be no benefit in diagnosing and removing these growths, Morris said.
For the report, researchers tracked thyroid cancer cases in the U.S. from 1983 to 2012. The number of cases rose by 3% a year from 1988 to 1998. But over the next decade, the rate rose to 6.7% a year. It then leveled off at 1.75% a year.
Morris said that this leveling off could reflect a recent change in guidelines aimed at treating thyroid cancer. The guidelines urge doctors to take more care when deciding to biopsy small thyroid nodules.
This change in guidelines should mean that fewer people will be treated for a cancer they don't need to be treated for, researchers say.
Online resources
Updated: &nbsp
March 21, 2017
Sources: &nbsp
from HealthDay News