July 2016
Is Parkinson Disease on the Rise?
Parkinson disease may be on the rise among men in the U.S., according to a recent study.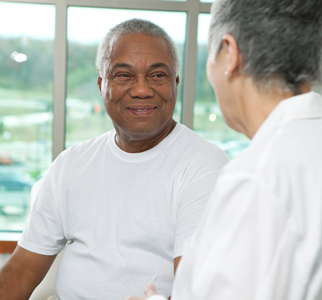 Parkinson disease affects the nervous system and is most common in older adults. Symptoms of the disease include shaking, tremor, slowness of movement, and trouble with balance.
Researchers looked at the health records of people living in Olmsted County, MN. This area surrounds the city of Rochester. The records spanned 30 years, from 1976 to 2005.
During that time researchers found 464 people with Parkinson. They also found 906 people with similar nervous system diseases called parkinsonism.
Rate nearly doubled
The numbers showed that the rate of Parkinson in men nearly doubled during the 30 years. The increase was greatest in men 70 and older. The numbers of men with the related diseases also increased.
No similar increase was seen in women.
More research is needed to confirm the trend, the study said. The group of people studied was not ethnically diverse. Different results might be found in people living elsewhere in the U.S.
What caused the increase in Parkinson in Minnesota? The researchers pointed to a trend that might help explain it. Between the 1950s and 2009, the rate of smoking among U.S. men fell from almost 7 in 10 to just over 2 in 10.
Past studies have shown that smoking might reduce the risk for Parkinson disease. With fewer men smoking, the rates of Parkinson could rise.
Find out more about Parkinson disease.
Online resources
National Institute of Neurological Disorders and Stroke
Updated: &nbsp
March 21, 2017
Sources: &nbsp
from HealthDay News