August 2016
Many People Still Misusing Antibiotics
Health experts have long been urging patients to take antibiotics only as directed. But many people don't seem to have gotten the message.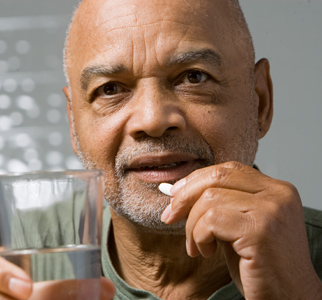 These powerful medicines fight infections caused by bacteria. But when they are misused, these medicines can cause bacteria to become stronger and harder to beat.
A study by researchers at Baylor College of Medicine in Houston found that 1 in every 20 adults had misused antibiotics. This means they used antibiotics in cases when a doctor did not prescribed them. Some people used antibiotics given for previous infections. Others got them from family members or friends.
Self-treating conditions
The most common reasons that people took the antibiotics were for sore throat, runny nose, or cough. These conditions would typically get better without antibiotics, the researchers said. A sore throat or runny nose is usually caused by a virus. Antibiotics don't work against viruses.
For the study, the researchers looked at 400 adults in the Houston area. Of that number, 20 said they had used antibiotics without a prescription in the past year. One in 4 of them said they would use any antibiotic they had on hand without talking to their doctor first.
Some of the people bought antibiotics outside the U.S. A few said they had used antibiotics meant for animals instead of people.
Problems with misuse
The results of the study alarmed experts. Using antibiotics for a condition they weren't meant to treat can cause harmful side effects. These include diarrhea or digestive problems, said Howard Selinger, M.D. Selinger is chair of family medicine at the Quinnipiac School of Medicine in Hamden, CT.
And even if an antibiotic is taken for a condition that is appropriate, it can cause problems. This is because the medicine is leftover, and the person may not have enough of the medicine to fight the infection. This can allow the bacteria to develop a dangerous resistance to the medicine.
"That resistance then puts everyone in the population at risk for a future infection that is difficult if not impossible to treat," Selinger said.
The researchers said that the cost of antibiotics might be a reason for using them incorrectly. The cost for medicine copay at public clinics might be $70 or more. So some people may look for cheaper ways to get these medicines.
Learn more about the safe use of antibiotics.
Online resources
Updated: &nbsp
March 21, 2017
Sources: &nbsp
from HealthDay News