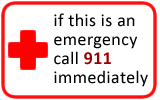 Ibuprofen (Advil, Motrin, etc.) Dosage Table
Ibuprofen (Advil, Motrin, etc.) Dosage Table

Child's weight (pounds)

12-17

18-23

24-35

36-47

48-59

60-71

72-95

96+

lbs

Infant Drops 50 mg/1.25 ml

1.25

1.875

2.5

3.75

5

--

--

--

ml

Liquid 100 mg/ 1 teaspoon (tsp)

½

¾

1

1½

2

2½

3

4

tsp

Liquid 100 mg/5 milliliters (ml)

2.5

4

5

7.5

10

12.5

15

20

ml

Chewable 50 mg. tablets

--

--

2

3

4

5

6

8

tabs

Junior-strength 100 mg tablets

--

--

--

--

2

2½

3

4

tabs

Adult 200 mg. tablets

--

--

--

--

1

1

1½

2

tabs
Indications: Treatment of fever and pain.
Table Notes:
AGE LIMIT: Don't use under 6 months of age unless directed by child's doctor. (Reason: safety not established and doesn't have FDA approval). Avoid multi-ingredient products in children under 6 years of age (FDA recommendations 1/2008).

DOSAGE: Determine by finding child's weight in the top row of the dosage table.

MEASURING the DOSAGE: Syringes and droppers are more accurate than teaspoons. If possible, use the syringe or dropper that comes with the medication. If not, medicine syringes are available at pharmacies. If you use a teaspoon, it should be a measuring spoon. Regular spoons are not reliable. Also, remember that 1 level teaspoon equals 5 ml and that ½ teaspoon equals 2.5 ml.

IBUPROFEN DROPS: Ibuprofen infant drops come with a measuring syringe.

FREQUENCY: Repeat every 6-8 hours as needed

ADULT DOSAGE: 400 mg

BRAND NAMES: Motrin, Advil, generic ibuprofen
Author and Senior Reviewer: Barton D. Schmitt, M.D.
Content Set: Pediatric HouseCalls Symptom Checker
Pediatric HouseCalls Symptom Checker
Updated: &nbsp
March 22, 2017