Identifying Your Heart Risks
What are your risk factors?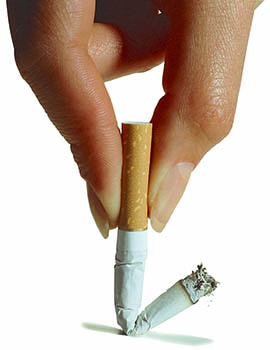 A risk factor increases your chance of having heart disease. Some risk factors can't be controlled, such as age or family history of heart disease. But most others can be managed by making lifestyle changes and taking medicine. For each risk factor you reduce, your chance of heart attack and stroke goes down. And, the length and quality of life may go up.
You can make changes to manage the following risk factors.
Abnormal cholesterol levels
Abnormal levels of cholesterol can increase your risk of developing atherosclerotic cardiovascular disease (ASCVD), which can lead to a heart, stroke, or other problems. If your cholesterol levels are of concern, your healthcare provider will work with you to improve your cholesterol level. Lifestyle changes such as diet, exercise, and weight management can help improve your cholesterol level, but you may also need medicine.
High blood pressure
High blood pressure (hypertension) occurs when blood pushes too hard against artery walls as it flows through them. This damages the artery lining. In general, you're at risk if you have:
Blood pressure of 120/80 or higher. Your doctor may prescribe a personal goal.

Blood pressure of 130/80 is high blood pressure.
Smoking
This is the most important risk factor you can change. Smoking damages arteries and makes it easier for plaque to build up. Smokers are also at higher risk for blood clots (which can block arteries) and stroke. You're at risk if you use any kind of tobacco or nicotine. This means:
Cigarettes

E-cigarettes

Chew tobacco

Cigars

Pipe
Diabetes
This health problem leads to a high level of sugar in your blood. It can damage the arteries if not kept under control. Diabetes makes you more likely to have a silent heart attack (one without symptoms). You're at risk if:
Your A1C is between 5.7 and 6.4. Once it reaches 6.5, you have diabetes.
Your healthcare provider will help you figure out what your A1C should be. Your target number will depend on your age, general health, and other factors. Your treatment plan may need changes if your current number is too high.
Excess weight
Being overweight makes other risk factors, such as high blood pressure and diabetes, more likely. Excess weight around the waist or stomach increases your heart disease risk the most. You're at risk if your:
Waist circumference is more than 35 inches (women) or 40 inches (men).

Body mass index (BMI) is greater than 25.
Lack of physical activity
If you're not active, problems with diabetes, blood pressure, cholesterol, and weight are more likely. You're at risk if:
You exercise less than 40 minutes per day, on fewer than 3 to 4 days a week.
Stress and strong emotions
Stressful events and feelings can raise heart rate and blood pressure. Stress can also bring on feelings of depression, anxiety, and anger. These feelings do not directly lead to heart disease, but they do affect overall health and make quality of life worse.
Updated: &nbsp
August 15, 2018
Sources: &nbsp
Cardiovascular risk of smoking and benefits of smoking cessation. UpToDate., Overview of the risk Equivalents and Established Risk Factors for Cardiovascular Disease. UpToDate.
Reviewed By: &nbsp
Fetterman, Anne, RN, BSN,Gandelman, Glenn, MD, MPH,Image reviewed by StayWell art team.