Teens and Smoking: Do you Know the Truth?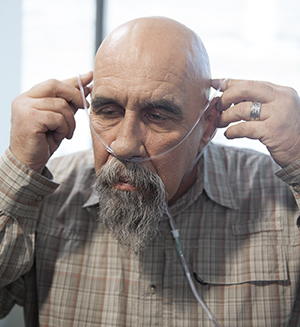 Right now, you have a chance to make one of the biggest decisions of your life. It's about smoking. It may not seem like a big deal. But if you start smoking now, there's a good chance that you'll be addicted for life. Think it can't happen to you? Check out these facts.
Facts about smoking
Smoking is addictive. Even if you only smoke once in a while, you can still get hooked. Once that happens, it's very hard to stop.

5 out of 6 teens don't smoke. And most teens who do smoke say they wish they could quit.

Smoking is toxic. A single cigarette contains over 50 chemicals that cause cancer. Some of the chemicals are even used in bug spray.

Smoking is deadly. 1 out of every 3 teens who starts smoking will later get sick and die of a smoking-related disease.

All forms of tobacco are bad for you. This includes cigars, menthols, chewing tobacco, dip, snuff, bidis, "additive free" cigarettes, and secondhand smoke.

If you don't start smoking by the time you're 18, chances are you'll never start.
Truth about tobacco ads
Tobacco companies know that most smokers start young. If they can get you to try smoking now, there's a good chance you'll get addicted. That means you'll be putting money in their pockets for the rest of your life. They will say anything to get you to smoke. They use ads that make it seem like smoking is fun and exciting. They hire thin, healthy, good-looking models to sell their products. They do all this because every day tobacco companies have to replace 3,000 smokers who quit. Or die.
To learn more
If you want to learn more about tobacco addiction, visit these websites:
The Foundation for a Smokefree America www.notobacco.org

American Legacy Foundation Truth Campaign www.thetruth.com
For more information
https://smokefree.gov/talk-to-an-expert

https://teen.smokefree.gov

National Cancer Institute Smoking Quitline: 877-44U-QUIT (877-448-7848)
Updated: &nbsp
October 16, 2017
Reviewed By: &nbsp
Adler, Liora, C., MD,Fraser, Marianne, MSN, RN,Image reviewed by StayWell art team.