May 2016
Teen Girls Outdo Boys in Drinking, Study Says
Teen girls are beating teen boys in one sobering way: They now start drinking alcohol sooner than boys do.
Researchers at Michigan State University looked at data on 390,000 teens and young adults in the U.S. from 2002 to 2013. The group ranged in age from 12 to 24. The data were part of government surveys on drug use and health.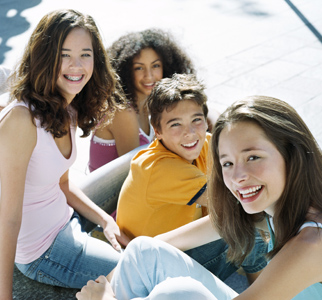 Earlier start
They found that in mid-adolescence, girls were more likely to start drinking than boys. After age 19, boys went on to drink more than girls, the researchers said.
"We really don't know why girls are surpassing boys," said researcher Hui Cheng, MD, PhD. "That's the next question we want to answer."
She said that one reason could be that drinking has become more socially acceptable. Girls also typically reach puberty sooner. Some may start engaging in risky behaviors such as drinking earlier. She also said that advertising targets girls by promoting sweet, fruit-flavored drinks, such as wine coolers. These drinks are popular among underage girls who drink.
Boys had been target
Until now, public health experts have focused on boys to cut underage drinking. The new findings suggest that teen girls as well as teen boys should be told about the risks of starting to drink at a young age, experts say.
Girls who drink are more likely to abuse alcohol as adult women. In 2015, the CDC also says that women are catching up to men when it comes to using and abusing alcohol.
"Males still consume more alcohol, but the differences between men and women are diminishing," said Aaron White, an advisor to the National Institute on Alcohol Abuse and Alcoholism.
Here are tips on talking to your teen about alcohol.
Online resources
National Institute on Alcohol Abuse and Alcoholism
Updated: &nbsp
March 21, 2017
Sources: &nbsp
from HealthDay News