Surgery Coloring Sheet for Kids: Going Home
When your doctor says it's OK, you can go home. Your surgery is over. You did it!
What's waiting for you at home? Find the hidden ball, book, teddy bear, television, and ice cream in the picture.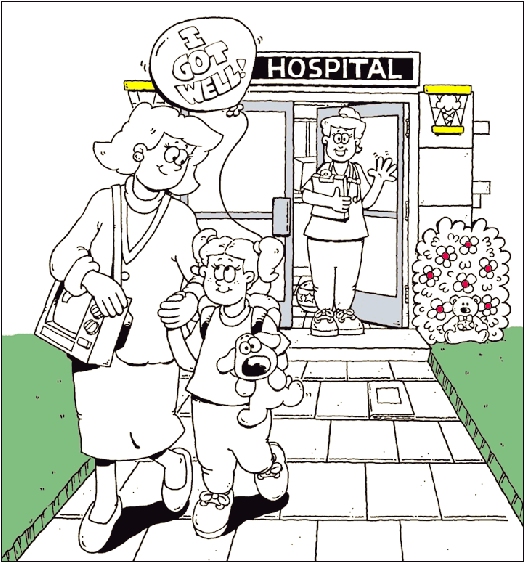 Updated: &nbsp
October 02, 2017
Sources: &nbsp
Hospital discharge and readmission, Up To Date
Reviewed By: &nbsp
Adler, Liora, C., MD,Dozier, Tennille, RN, BSN, RDMS,Image reviewed by StayWell art team.