Treatment for COPD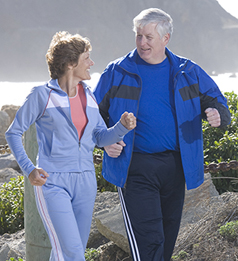 Your healthcare provider will prescribe the best treatments for your COPD.
Treatment
Recommendations include:
Medicines. Some medicines help ease symptoms when you have them. Others are taken daily to control swelling (inflammation) in the lungs. Always take your medicines as prescribed. Learn the names of your medicines, as well as how and when to use them.

Oxygen therapy. Oxygen may be prescribed if tests show that your blood contains too little oxygen.

Smoking. If you smoke, quit. Smoking is the main cause of COPD. Quitting will help you be able to better manage your COPD. Ask your healthcare provider about ways to help you quit smoking.

Not getting infections. Infections, such as a cold or the flu, can cause your symptoms to get worse. Try to stay away from people who are sick. Wash your hands often. And ask your healthcare provider about vaccines for the flu and pneumonia.
Coping with shortness of breath
Coping tips include:
Exercise. Try to be as active as possible. This will improve energy levels and strengthen your muscles, so you can do more.

Breathing methods. Ask your healthcare provider or nurse to show you how to do pursed-lip breathing.

Balance rest and activity. Each day, try to balance rest periods with activity. For example, you might start the day with getting dressed and eating breakfast. Then you can relax and read the paper. After that, take a brief walk. And then sit with your feet up for a while.

Pulmonary rehab (rehabilitation). These programs help with managing your disease, breathing methods, exercise, support, and counseling. To find one, ask your provider or call your local hospital.

Healthy eating. Eating a healthy, balanced diet is important to staying as healthy as possible. So is trying to stay at your ideal weight. Make sure you have a lot of fruits and vegetables every day. And also eat balanced portions of whole grains, lean meats and fish, and low-fat dairy products.
Updated: &nbsp
August 30, 2018
Sources: &nbsp
Diagnosis and Management of Stable COPD. A Clinical Practice Guidelines from ACP, ACCP, ATS, and ERS. Qaseem A. Annals of Internal Medicine. 2011;155(3):179-92.
Reviewed By: &nbsp
Alan J Blaivas DO,Wanda Taylor RN PhD,Daphne Pierce-Smith RN MSN CCRC